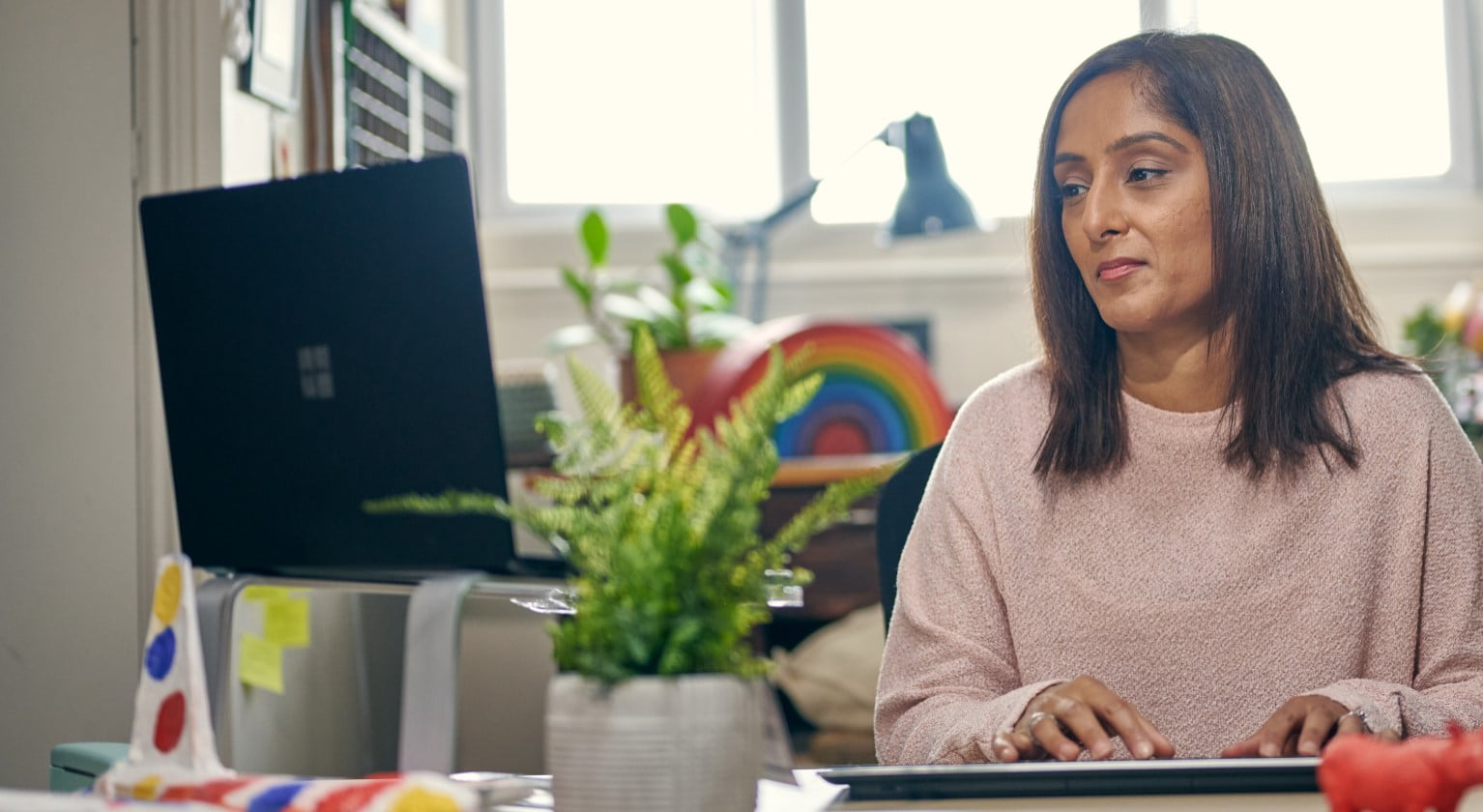 Tackling the digital divide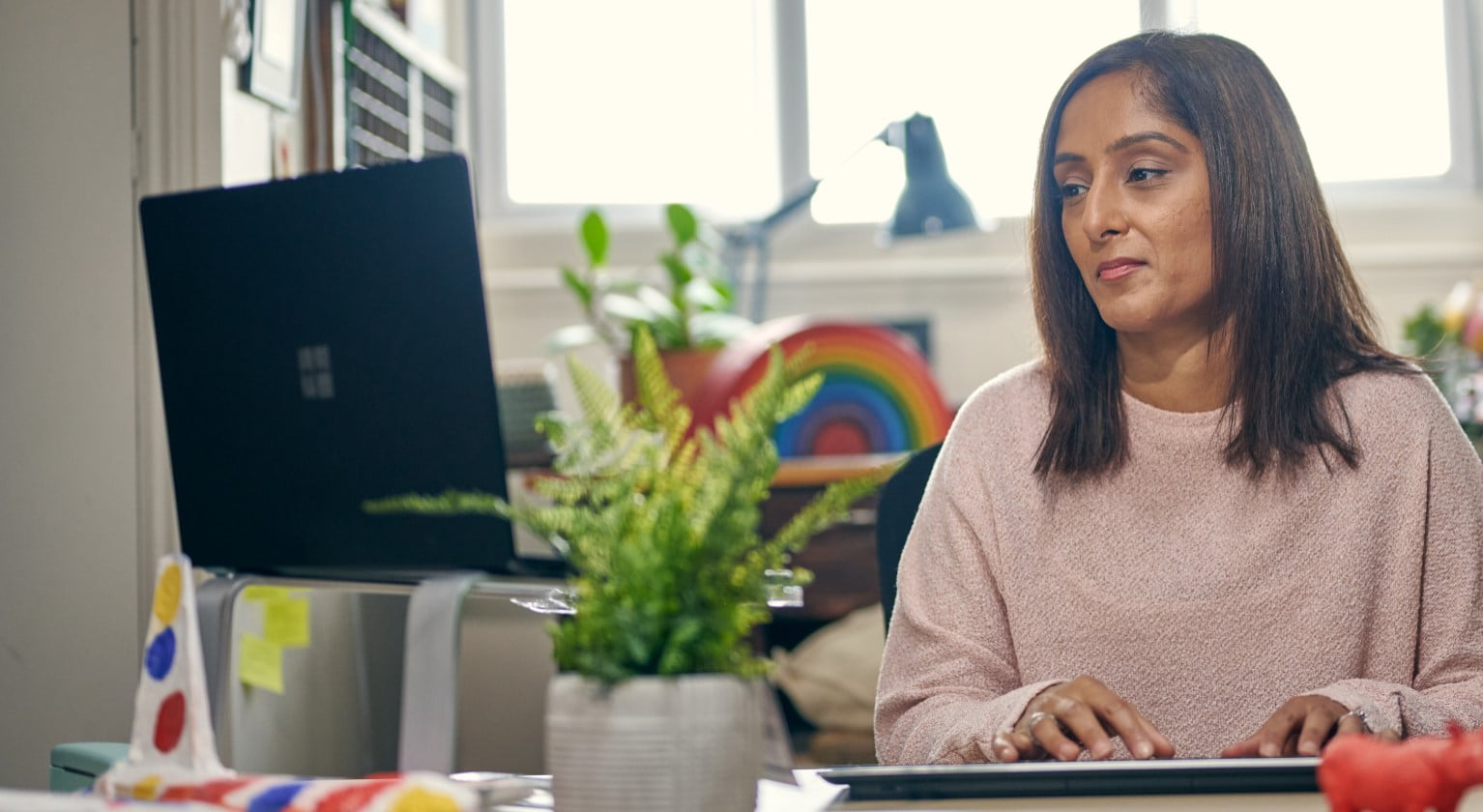 With many essential services now moving largely online, it's difficult to imagine there still being 2.6 million people who are digitally excluded. We're working towards tackling the digital divide to ensure the benefits and opportunities of digital technology are accessible to all.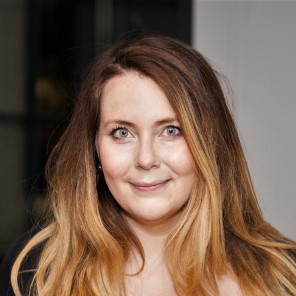 02 August 2022
5 min read

No one can deny that we're living in a digital-first time. Supercharged by the COVID-19 pandemic, our workplaces, our homes and our essential services are becoming increasingly digitised. From booking appointments to food shopping, keeping on top of our money or finding great deals – it's undeniable that a lack of digital access, confidence or capability could prevent any one of us from completing essential tasks.
Even though the digitisation of our economy and society continues at pace, for the digitally disadvantaged and disengaged, everyday life is becoming more and more difficult. 10 million of the UK adult population still can't access the internet by themselves and 11 million people lack the essential digital skills now needed for everyday life.
How can this be the case when digital is key for so many?
There are three barriers to digital adoption:
1. access to, and affordability of, the internet (connectivity, devices and data);
2. digital skills (confidence and capability);
3. opportunity (digital provision and accessibility).
And that's why at Lloyds Banking Group we have a dedicated Digital Impact and Inclusion team which leads our digital and financial capability and inclusion activity – working to ensure digital is accessible to all. Over the past five years we have worked with regional and UK-wide partners to tackle each of these challenges, while also working with organisations like FutureDotNow, Foundervine and Tech Talent Charter to drive inclusive digital workplaces.
---
10m

UK adults are unable to access the internet by themselves
£1.4 billion statutory profit for the year ended 31 December 2020.
11m

UK adults lack the essential digital skills needed for everyday life
£5.9 billion statutory profit before tax for the nine months ended 30 September 2021
£1.4 billion statutory profit for the year ended 31 December 2020.
2.6m

UK adults are considered completely digitally excluded
£5.9 billion statutory profit before tax for the nine months ended 30 September 2021
£1.4 billion statutory profit for the year ended 31 December 2020.
---
Access to and affordability of the internet – connectivity, devices and data

There is much debate as to whether we should start thinking of digital as the fourth utility. With the cost-of-living crisis resulting in even greater levels of digital and data poverty, there is more work to be done to ensure everyone has access to a device, connectivity and data. There are brilliant schemes such as the Good Things Foundation Data Poverty Lab, the Digital Poverty Alliance and several telecoms organisations are doing device distribution or social tariffs for broadband.
We know the digital divide is intrinsically linked with broader inequalities; not only does digital exclusion shine a light on existing inequalities (such as socio-economic or educational), it brings new ones to the surface. Digital exclusion levels are continuing to raise concern, intensified by the COVID-19 pandemic and the current cost-of-living crisis. Broadband is just one utility bill that may be deprioritised as costs rise – just last year, 33% of those not online said cheaper broadband would encourage them to use the internet.
At the start of the COVID-19 pandemic we recognised our face-to-face support was not possible and teamed up with We Are Digital to set up the Digital Helpline. It's a unique offering that gives customers access to remote digital skills training on the phone, by video call or dedicated British Sign Language service. If a customer is completely digitally excluded, we will even provide a digital device and data.
---
15,000

people supported by the Helpline since it launched
£5.9 billion statutory profit before tax for the nine months ended 30 September 2021
£1.4 billion statutory profit for the year ended 31 December 2020.
1,700

digital devices with data gifted to people in need
£1.4 billion statutory profit for the year ended 31 December 2020.
74%

of people we've helped now use the internet daily
£5.9 billion statutory profit before tax for the nine months ended 30 September 2021
£1.4 billion statutory profit for the year ended 31 December 2020.
---
The service helps people with anything from checking their bank balance or setting up a direct debit to food shopping, making a GP appointment or video calling family and friends – all those everyday necessities. We have also undertaken pilots with housing associations, charities and community organisations to ensure the service is made available to those who need it.
By delivering free over-the-phone training, our intention is simple – to help customers with little or no digital skills learn easy and safe ways to do what they need to online. Since its launch, the Helpline has supported over 15,000 people and gifted 1,700 devices. We are delighted that 74% of those who have had support from our Helpline are now using the internet daily, and 97% say their digital skills have improved since using the service.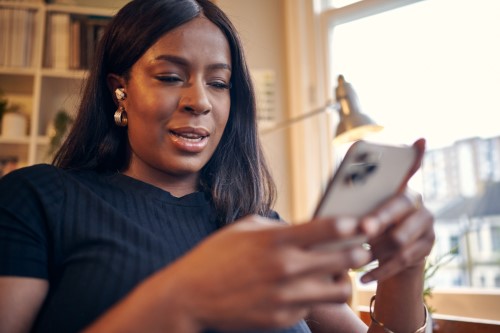 "The Digital Helpline has made my life easier by giving me access to the internet. I can now search for jobs or places to go with my family on Google Maps."

Yvonne, 39, Norwich – Digital Helpline user
Digital skills – confidence and capability

Our 2021 Essential Digital Skills report found that 11 million (21%) UK adults lack the digital skills needed for everyday life, meaning they're unable to do things such as make a payment online, write an email or find a job.
The Lloyds Bank Academy and the Bank of Scotland Academy support people with the financial and digital skills they need to succeed. We provide a variety of free support – face-to-face, on the phone, through interactive webinars and on-demand learning – and we work with local charities, community centres and authorities to embed support where it's needed. One of our key principles is to ensure we're meeting people at their point of need and connecting to motives they have more broadly. We embed digital skills and technology within the learning, rather than always leading with it – for example, tapping into ways to save money, time and stay connected to loved ones.
Building digital and financial capability isn't just helpful for individuals, but also for our small business customers. We know that digital skills can save small businesses time, increase revenue and help to build out a loyal customer base. This is why the Academies also offer tech adoption, financial resilience and productivity hints and tips – in 2021 alone, we helped 195,000 small businesses. Partnering with Foundervine, Small Business Britain and Oxford Brookes University has also enabled us to reach diverse and regionally dispersed sole traders and entrepreneurs, offering them the opportunity to be part of business communities too.

"I've learnt so much since using the Lloyds Bank Academy and I'd urge anyone else looking to increase their digital skills to give it a go. I feel so much more confident in myself and the way I run my business."

Amanda Hines, Owner and Director of Axe Valley Accountancy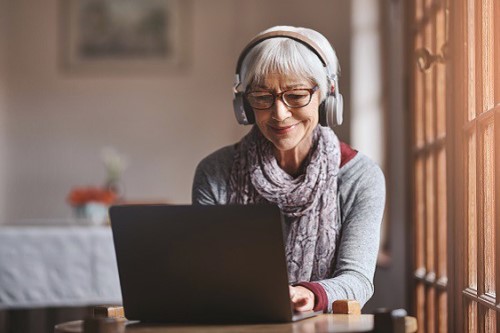 Lloyds Banking Group colleagues have a lot to offer when it comes to sharing their skills. Our Digital Champions programme at its height had more than 20,000 colleagues volunteering to help individuals, businesses or charities improve their digital skills. We offered a range of volunteering opportunities and provided resources and toolkits to ensure colleagues had everything they needed to teach others in their community. Now, post-pandemic, we're reflecting on how best we can provide more targeted and tailored support, and our current partnership is with Digital Boost.
Through this initiative colleagues are matched with small businesses and charities. We've seen all kinds of great pairings, from our technology colleagues advising a health start-up on new platforms and processes, to customer service specialists helping a grocer shape a customer engagement strategy, through to a telephony colleague offering their insights to a marketing business on how to identify phishing and fraud. Our colleagues' time and expertise are invaluable in helping small businesses and charities to grow, and it also helps colleagues grow in confidence and capability too.
Get the latest news and insight from our experts
Opportunity – digital provision and accessibility

As one of the largest banks in the UK, we have 18.3 million digitally-active customers and of course, it remains important that we continue on our own digital journey. Our Group Customer Inclusion team work with all areas of the business to ensure we're making strides in digital accessibility and offering inclusive digital experiences for all customers.
We know there is always more to do, and always more we can learn. We need to ensure that our customers are able to fulfil their banking needs, making it easier for them to access products and services by simplifying and personalising our digital channels. We're constantly striving to make our websites and banking apps more accessible and inclusive, and to provide customers with all the help and support they need to use them – ensuring that digital is not only available, but that it is accessible to all.
---
20,000

colleagues volunteered their time and skills as Digital Champions
£5.9 billion statutory profit before tax for the nine months ended 30 September 2021
£1.4 billion statutory profit for the year ended 31 December 2020.
18.3m

digitally-active customers who benefit from using our apps or online banking
£5.9 billion statutory profit before tax for the nine months ended 30 September 2021
£1.4 billion statutory profit for the year ended 31 December 2020.
195,000

small businesses were supported by the Academies in 2021
£1.4 billion statutory profit for the year ended 31 December 2020.
---
While we're keen to embrace all the opportunities that digital technology offers, we will continue to play a part in addressing the digital divide, and do our best to ensure that no one gets left behind. We know that with the cost-of-living crisis, people are making tough decisions about their money and may be forced to deprioritise broadband and mobile data as they choose between heating and eating. We have a responsibility to support not only our customers but communities, small businesses and charities which are currently digitally excluded.

We need to ensure that everyone not only has access to a device, but has the capability and confidence to do what they need to online. Together as an industry, we must support them with being safe and secure online, and able to leverage digital for their careers, their wellbeing, and their financial lives. With our purpose of Helping Britain Prosper, we want to help the UK thrive in a digital world.
---

All statistics, unless related to a proposition, are from our Consumer Digital Index, or where referenced, Essential Digital Skills report.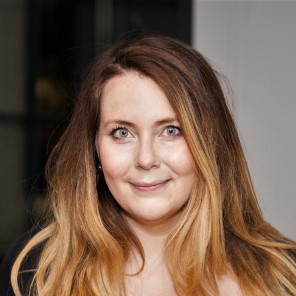 About the author
Jemma Waters
Jemma joined the Group with a passion for leveraging her technology, data science and consultancy experience to Help Britain Prosper. She has a background in technology, personalisation and inclusive design, and leads work to address some of today's most pressing social issues where technology can make a positive change.
This includes the UK's largest benchmark of digital and financial capability, the Digital Index reports; working with regional and national partners to shape inclusion policy; and delivering societal propositions including the Academies, aimed at providing small businesses and individuals with the capability, confidence and connections to thrive in a digital economy.
Beyond Lloyds Banking Group, Jemma has multiple roles working in the non-profit and voluntary sector with a passion for entrepreneurship, systems practice, technology and social change. She is a Fellow of the Royal Society of Arts, has featured on the Innovate Finance Women in Fintech Powerlist and is a We Are The City top100 Rising Star 2019.
Jemma's background
Read less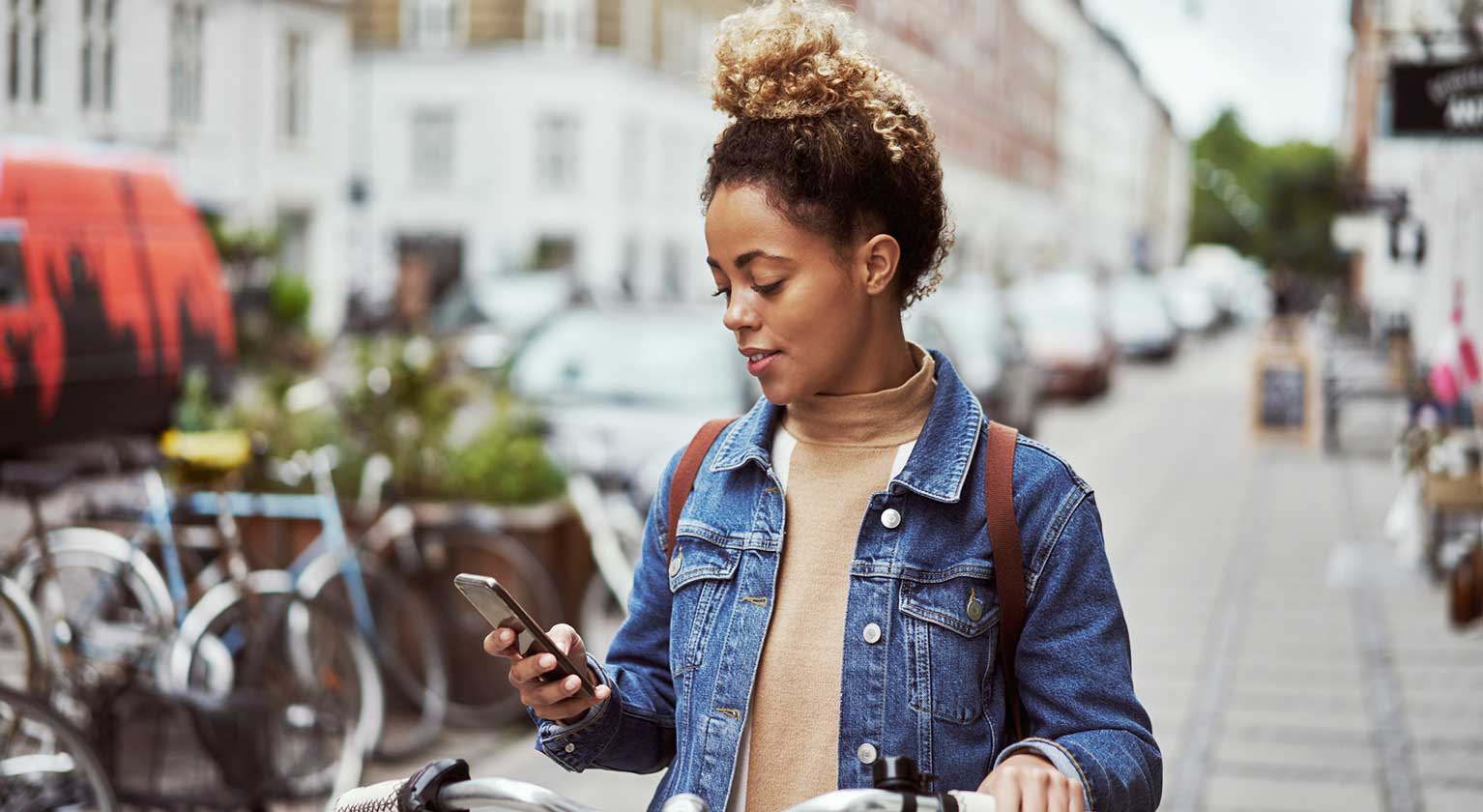 A decade of our digital banking apps
On the 10th anniversary of the launch of our first banking app, Nick Edwards, Digital Servicing Director, looks at its evolution and the countless benefits that users increasingly enjoy.
Read Nick's article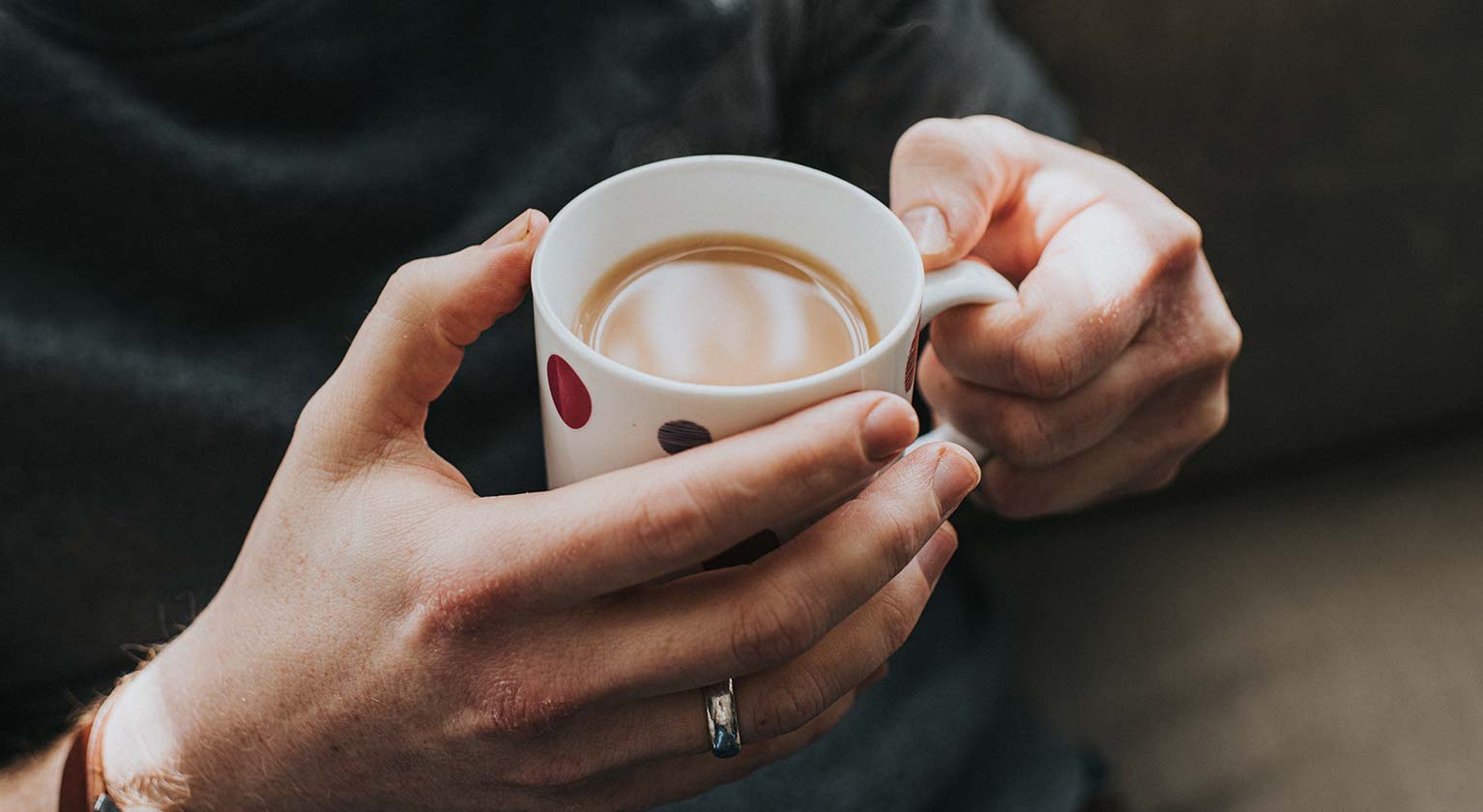 Understanding and supporting customers in vulnerable circumstances
Catherine Rutter, Group Customer Vulnerability Director, looks at the importance of ensuring customers in vulnerable circumstances are supported in the best ways that suit their needs.
Read Catherine's article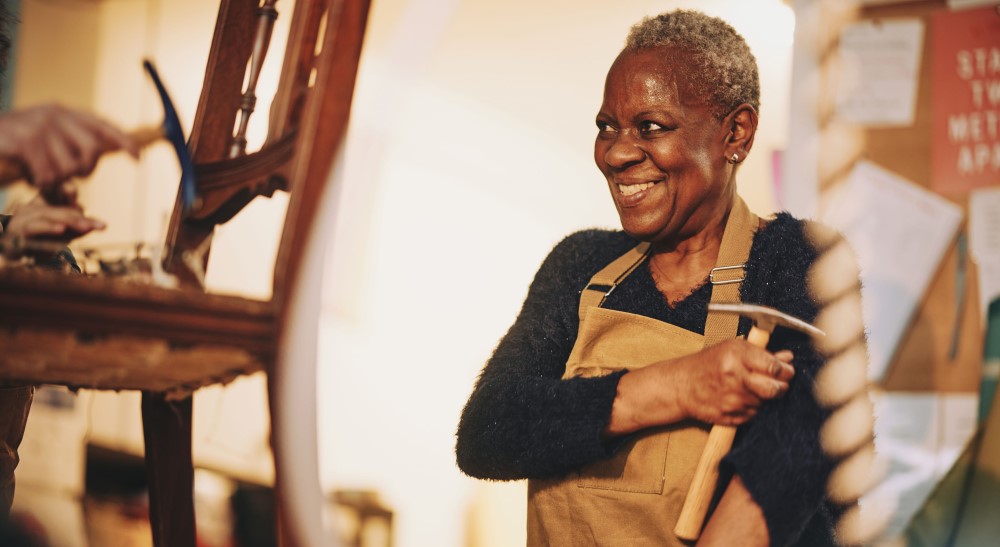 Charity and community
Working with charities and community groups across the UK is a key part of our purpose, Helping Britain Prosper. Over 320 years' banking experience has taught us that when local people, businesses and communities all prosper, so can we.
Charity and community work