Bristol is the least affordable city in the South West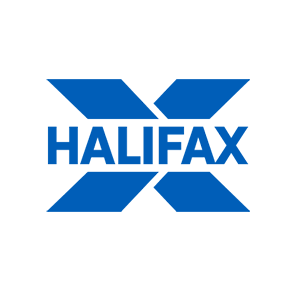 17 September 2019
House prices for first-time buyers in Bristol over £110,000 more than a decade ago
Buyers need on average over £50,000 for their deposit alone
Regional comparisons show house prices in the South West are third highest in the country
The average cost of buying a first home in Bristol has increased by 76% in just 10 years, making Bristol one of the most unaffordable cities in the UK.
The new research from Halifax, has found that first-time buyers in the city now pay £112,007 more than a decade ago(£147,378 to £259,386) to get on the housing ladder.
Compare this to local earnings, and Bristol is by some way the least affordable location in the South West for first-time buyers. Its house price to earnings ratio sits at 7.4, with anything over 4 seen as unaffordable. In comparison, Bath and North East Somerset ratio is 6.2, while Gloucester comes in at 5.5.
Getting on the ladder
This should not deter first-home finders from considering Bristol. With an average age of 31, many choose the city known for its wide-range of night life options, good 4G coverage, employment rates and mental health care.
To get on the ladder, the average deposit for a first-time buyer in Bristol stands at £52,095, slightly below the £52,986 needed to secure a home in Bath.
Top of the ladder
For those lucky ones who continue climbing the ladder, the most expensive street in Bristol is Clifton Down, where average house prices sit at just over £2 million. If you don't quite have that money to spare, then Sion Hill or Mariners Drive may be the roads for you, with average house prices of around £1.3 million.
This month, Halifax is showing its support for first-time buyers in Bristol through a series of dedicated first-time buyer events to be held in its branches.
Cris Taylor, Halifax Area Director, Bristol, said: "House prices in Bristol are some of the highest in the South West, especially for first-time buyers. The desirability of the town, as well as the steady increase in prices across the UK over the past decade, have both contributed to this.
"We want to help the people of Bristol buy their first home. As a result, we are holding a series of first-time buyer events across the city, helping people in Bristol navigate the mortgage minefield which can be daunting to those taking their first steps."
The events, which will be hosted in branches across the city, will provide expert support to those looking to get on the ladder.
Potential buyers and movers can already take advantage of the banks hassle free mortgage service:
Building for the future – Halifax offers the Help to Buy:ISA, paying 2.25%, which can help prospective first-time buyers get on the ladder.
There when you need them - Those looking for expert help can now speak to a dedicated mortgage adviser face to face from home or from a private room in branch, using our video banking service.
Quick and simple - An online agreement in principle can be secured quickly through its application service.
Truly competitive – Homemovers and first-time buyers have access great rates on mortgages.
Halifax Location Finder tool – Find out more about the areas you are thinking of moving too, searching by postcode for a range of local amenities, crime rates, average sold house prices and Ofsted reports.
Halifax was voted Best Overall Lender and Best Mortgage Lender for First Time Buyers in What Mortgage Awards 2019.