Lloyds Bank launches £100 cash offer for students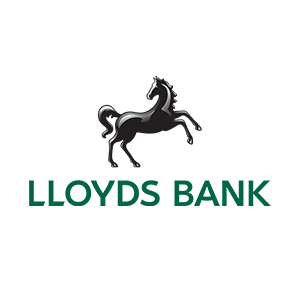 Student account pays credit interest of 2.00% AER on balances up to £5,000

Interest free arranged overdraft of up to £1,500 available, subject to eligibility

Lloyds Bank has launched its 2023 Student current account, offering a cash lump sum to new students, as well as credit interest on balances to encourage saving through further education.
Students who open a new Student account and pay in £500 between 1st August and 11.59pm on the 31st October 2023, will receive the £100 cash offer. The £100 will be paid to eligible customers by 30th November 2023.
Students can also earn 2% credit interest on balances up to and including £5,000. An interest free arranged overdraft of up to £1,500 is also available, subject to eligibility and affordability checks.
Account details
£100 cash offer for customers who pay in £500 between 1st August and 31st October this year.

Credit interest of 2.00% AER on balances up to and including £5,000.

An interest free tiered arranged overdraft of up to £1,500 in years one to three of study, which can be extended up to £2,000 in years four to six, where studying is taking place over a longer period.

Everyday Offers rewards customers with up to 15% cashback at selected retailers including ASOS, Domino's and Sainsbury's.

Contactless debit card allows a fast way to make payments of up to £100, without the need to enter a PIN, plus the option to set a personal contactless limit between £35 and £95 within the mobile banking app.

Smart alerts can be switched on, to let customers know if their balance is running low, if they have insufficient funds to make a payment and when regular payments are coming up or have been made.

Subscription management means customers can view, cancel or block regular subscription payments in the mobile banking app.
Philip Robinson, Current Account Director at Lloyds Bank, said: "There's a lot of things to look forward to when heading off to college or university; getting to know people, learning more about a subject you love and finding your feet away from home. This year, we're giving students a helping hand, with the potential to add £100 to their first-term funds. Hopefully this bonus will come in handy for all those initial study expenses - plus a drink with the new pals."
Current Lloyds Bank Student account holders will continue to receive the benefits associated with their account when it was opened.