Our customer focused colleagues
05 January 2021
2 min read
Since then Rachel has had a range of roles, in which she's been able to gain a variety of new skills and experiences.

In 2017 Rachel's passion for supporting customers found her leading a brand new team; the Group's 'Moment of Truth Team', who provide customers with dedicated financial support during times of vulnerability, working alongside organisations such as Macmillan Cancer, Customer Bereavement, Representative Access and British Sign Language. The team also has trained colleagues to provide specialist support in Domestic and Financial abuse, providing financial guidance and signposting to charities for emotional and practical support.
In reaction to the pandemic, a further team has been set up to support family members and third parties on behalf of incapacitated customers and family members of those bereaved who have not been able to visit branches due to challenges presented by Covid.

"My 'Moments of Truth Team' is made up of 140 specialist colleagues who are based in Newport Contact Centre, South Wales. The team was originally formed to help vulnerable customers facing key 'moments of truth' in their personal circumstances; offering expert support and guidance with their financial needs."
Customers are handled with empathy and understanding, and my team's objective is to always improve the customer's situation in their hour of need. To best equip my team for these interactions they have received comprehensive training including support from MacMillan nurses and have worked in collaboration with the British Bankers Association to develop and embed the bereavement principles.
Read more
03 February 2021
1 min read

"Working in Unsecured Debt Management means I help customers, who are experiencing financial difficulties, get their accounts up-to-date again. Sadly, I've had quite a few calls recently from people who have lost their business due to the pandemic and are struggling as a result. My job is to guide them through the different solutions that are available, and help them put measures in place to take some of that pressure off. By the time we've finished our call, I can tell a huge weight has been taken off their shoulders.
I've worked in two departments since joining Lloyds, and each time I've been welcomed with open arms. We're all of different ages and from different backgrounds, and we get along really well. Every day, we have a catch-up to see how everyone is doing and chat about our week. Sometimes we use our time to do a quiz – it's a nice way to bring everyone together.
Read more
09 February 2021
1 min read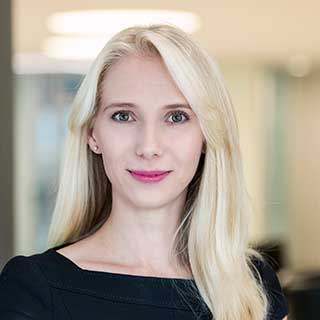 "I joined Lloyds Banking Group in January 2020 as the Head of Pensions Investments for Scottish Widows - one of the Group brands. My role is to look after pension savings of millions of people, working hard to help secure their financial futures in a sustainable way.
The positive impact on peoples' lives that my work can deliver is a really enjoyable part of the job and something I find extremely motivational. Decisions I make every day contribute to people having a better standard of living in retirement, which is a big responsibility!
The culture here is very open, welcoming and supportive. For the first time in my career I feel like I can be fully myself at work, and feel like I am being valued for the different perspective that I bring. My personality quirks are appreciated - I feel no pressure to conform to a particular standard and truly enjoy every day at work.
Read more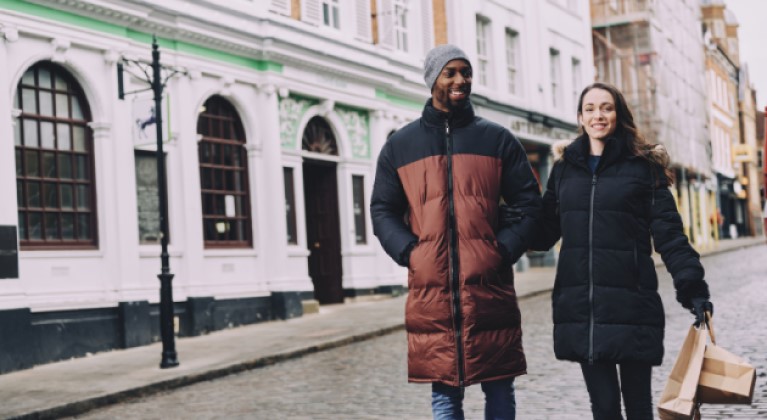 Lloyds Bank
For over 250 years, Lloyds Bank is proud to have served the people, businesses and communities of Britain.
Working at Lloyds Bank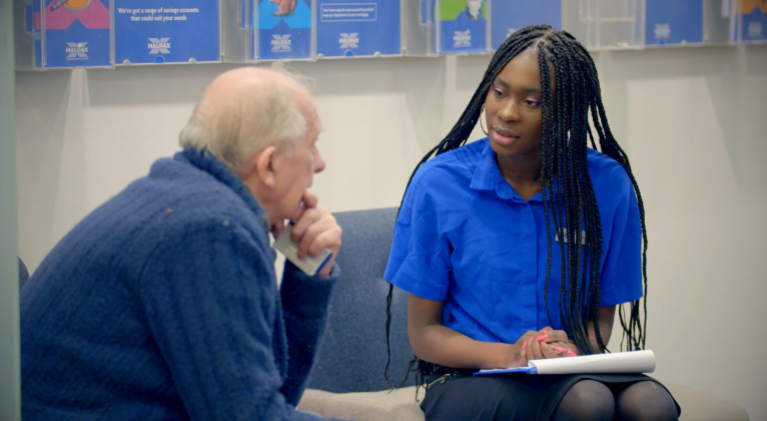 Halifax
At Halifax we're the friendly can-do people who make things happen for our customers.
Working at Halifax