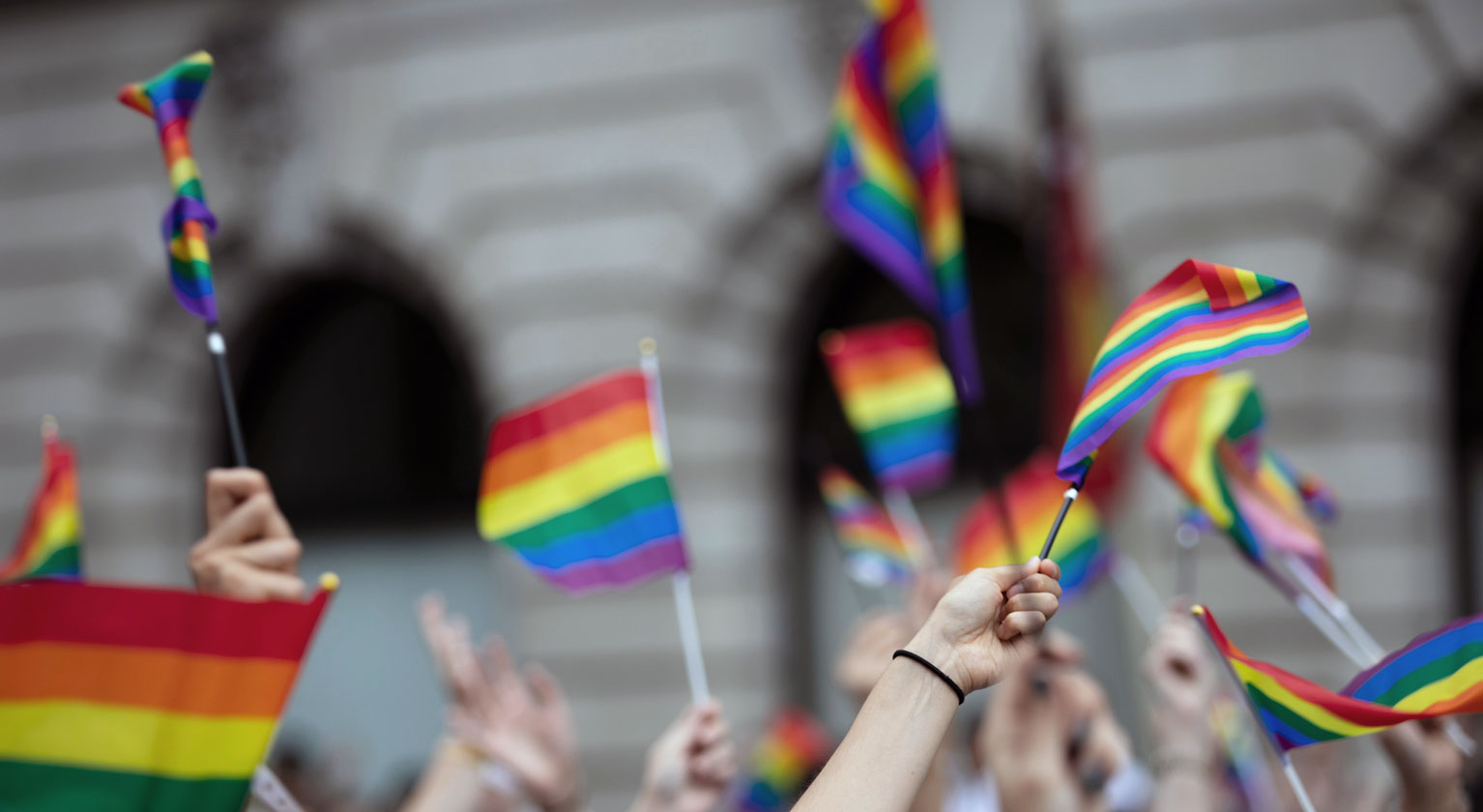 Empowering colleagues to be Always Proud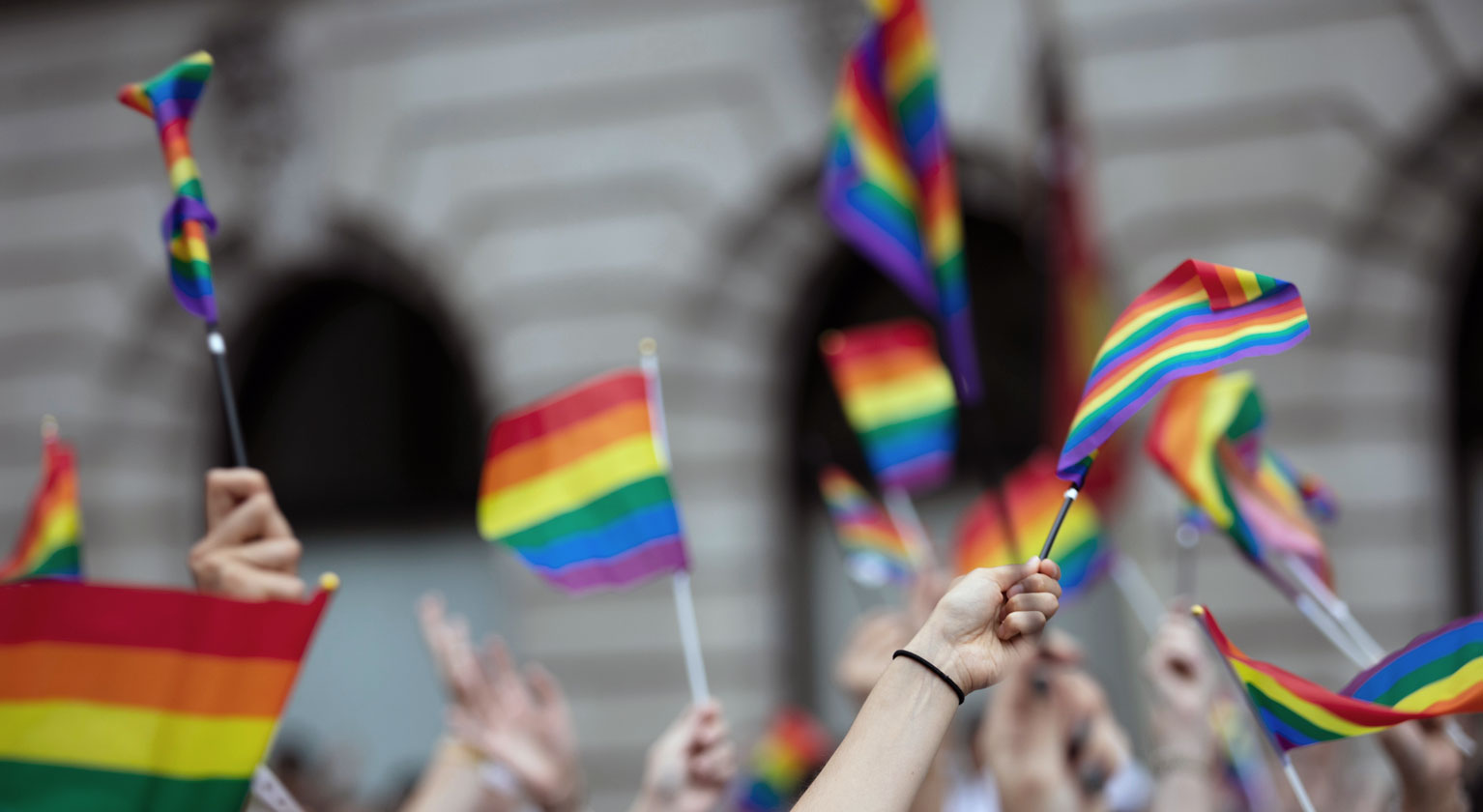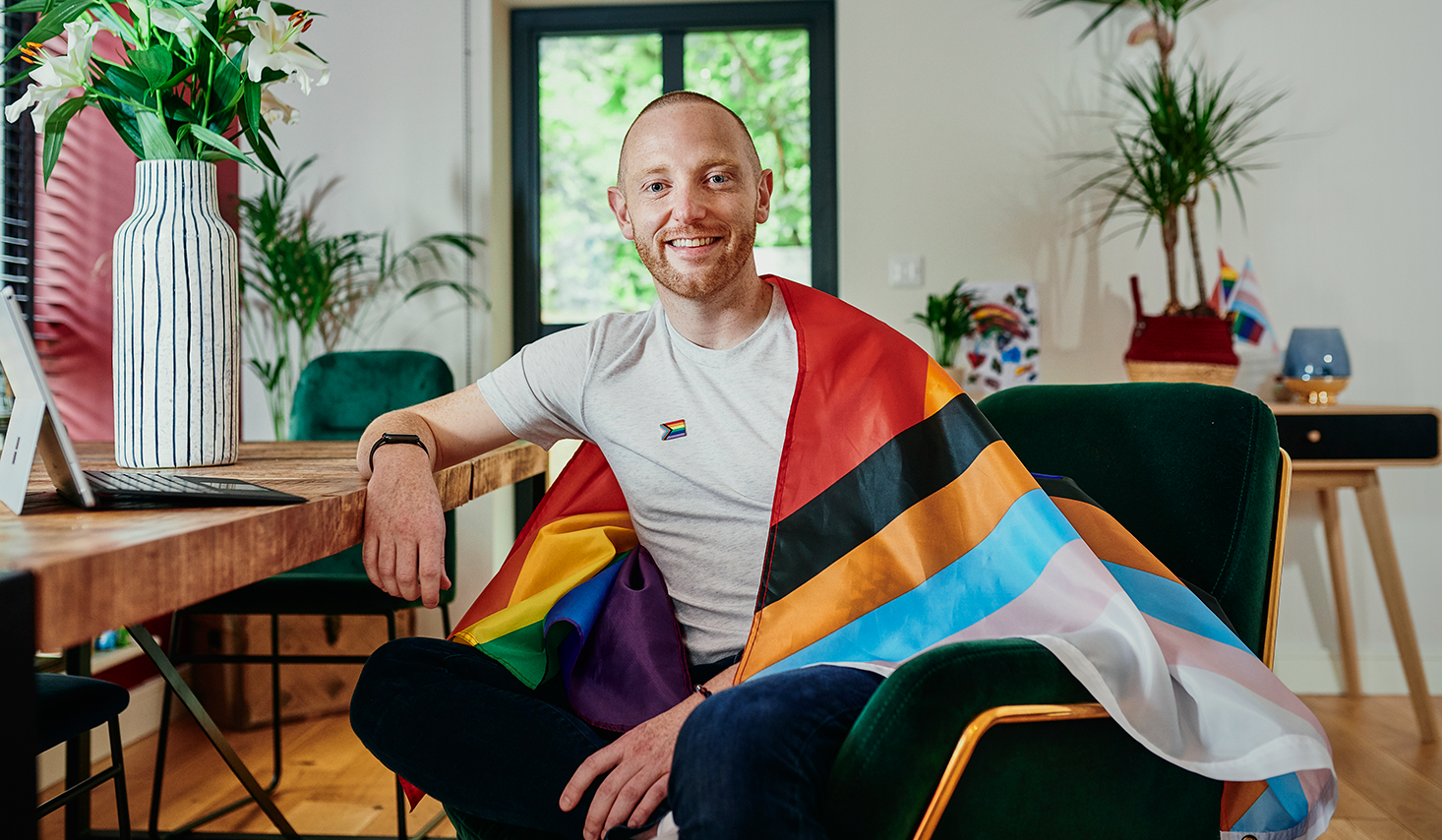 08 October 2020
2 min read
Dan, a member of the Group's Rainbow network talks about why the network is so important to him, and how they are always striving to make it more inclusive.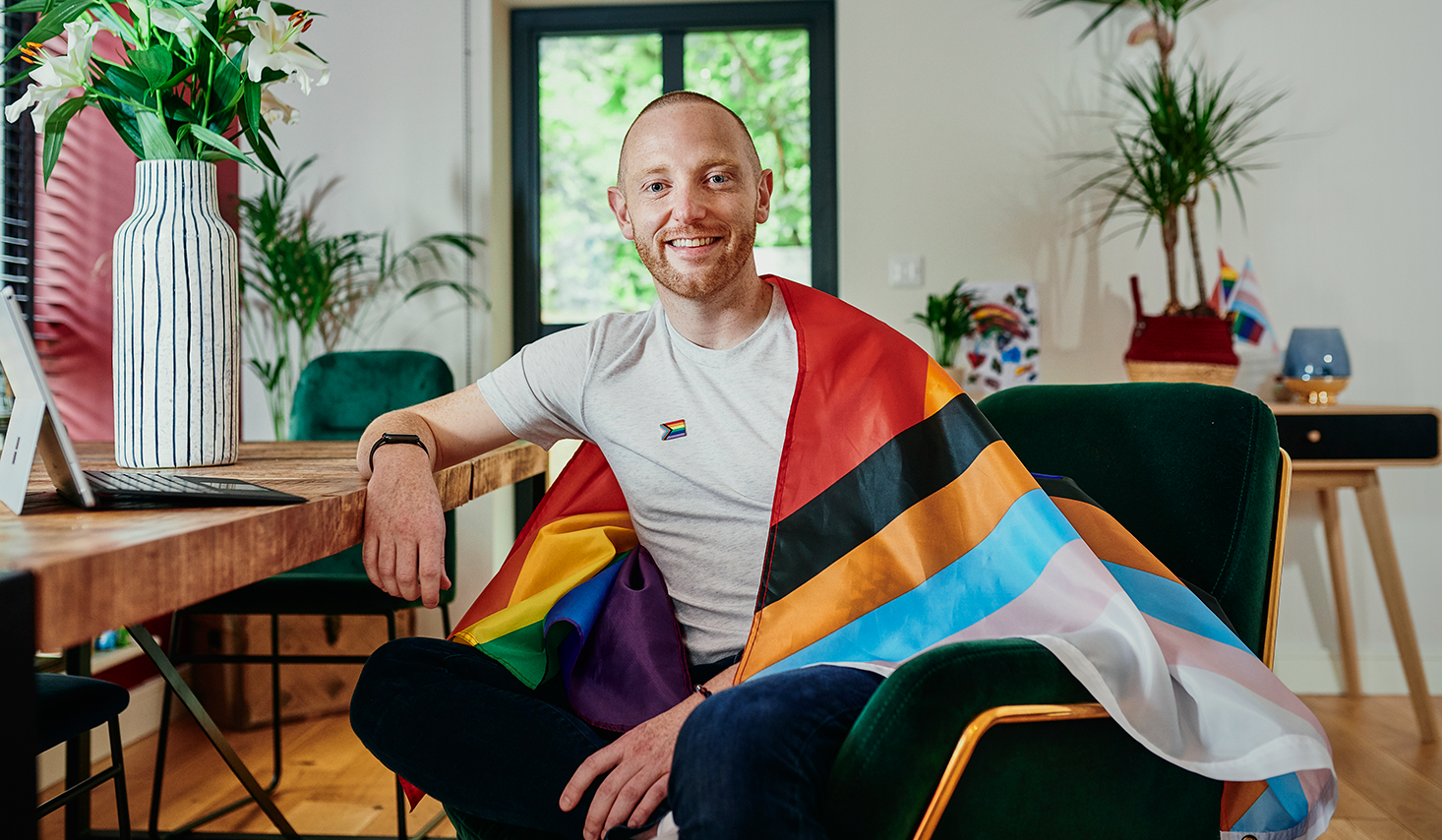 "If I think back to when I was 17, a small town boy shaking in my mum's car as I was about to come out, and who had never really met other people who were Iike me who I could relate to or talk to, things are a world away from that now. I wouldn't have believed the journey that I would go on with Lloyds Banking Group or that I would be involved in organising our LGBT+ initiatives as Rainbow Pride lead.
I love our LGBT+ network and what it has to offer. It's opened my eyes to issues I never even realised were still an issue and I've learned so much about our community. It's also supported me in ways I never realised I needed. The most important part of the network at Lloyds Banking Group for me is the fact it's driven by colleagues and their thoughts and beliefs and we're given a platform for us all to shine, as well as a safe and inclusive place to work. So I can honestly say, I've reached the point now where I am 'Always Proud' – rainbow trainers in tow of course, and being part of the network I feel more empowered than ever to ensure that people know LBG is a true ally of the LGBT+ community.
That said there's always more we can do. Last year for example, I saw the Rainbow flag at Pride that included colours to represent Black, Asian and Minority Ethnic as well as Trans communities. I had always thought that the rainbow flag was all-encompassing, but when my friend Anthony told me about the marginalisation these sections of our communities can still feel under the wider LGBT+ umbrella, I knew that we had more work to do.
So this year, we recreated our Rainbow network logo with those extra stripes, and celebrated Pride virtually with a series of events for colleagues spanning 10 weeks to recognise 10 years of the Rainbow network. We are an inclusive company and we want all people, customers and colleagues, to know that whoever they are, we are supportive and here to represent them. It's the perfect way for us as a company to celebrate the 10 year anniversary of our Rainbow Network and look forward to the next decade – and beyond! – of LGBT+ progress in the workplace."

27 October 2020
2 min read
Anthony Francis first joined us as part of an IT graduate scheme. He has since been featured on the FT's Top Future Leaders list, and is an inclusivity champion at Lloyds Banking Group.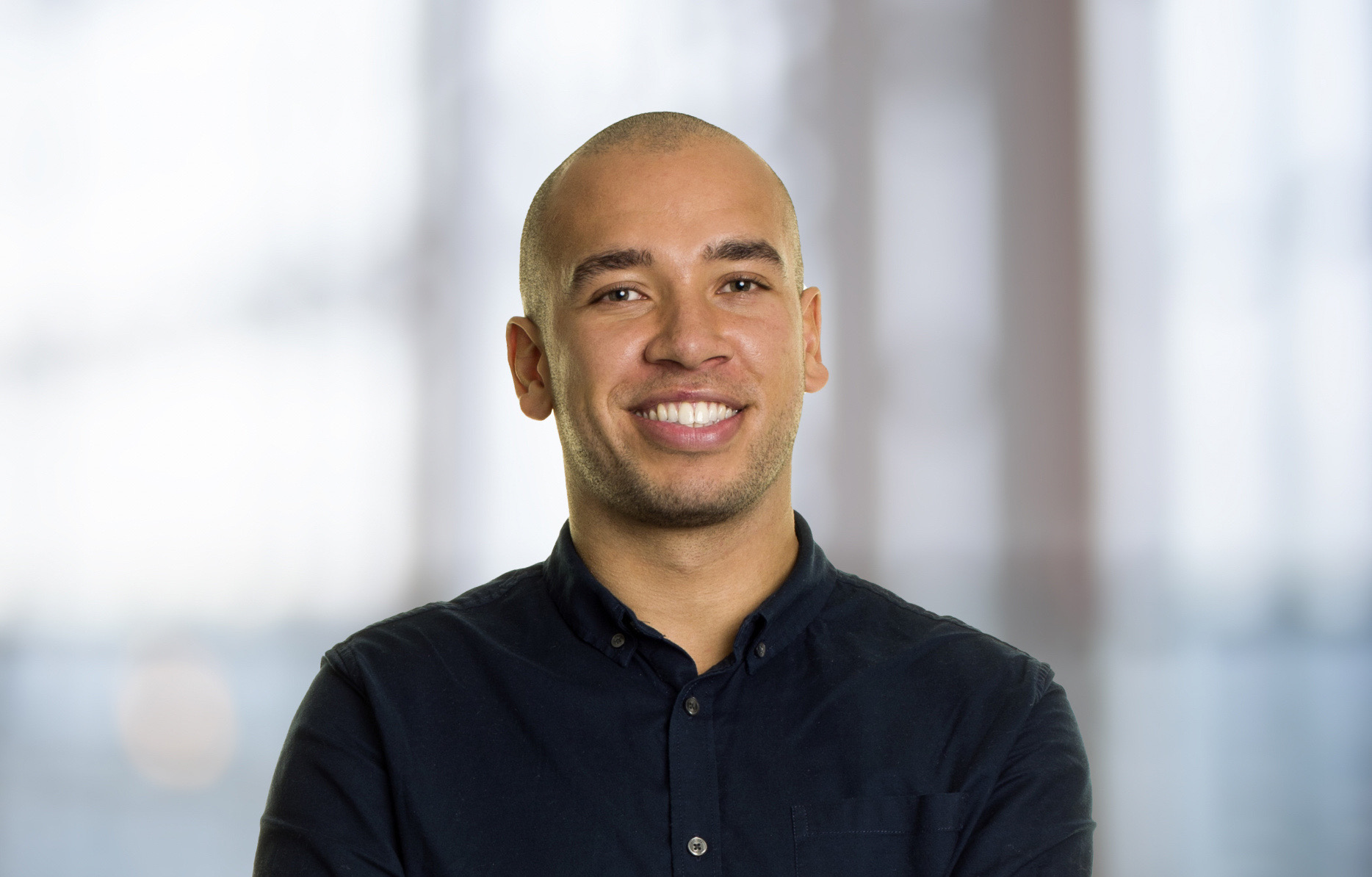 "I joined the group as an IT Project Manager. But I knew there were loads of alternative options across the business, and that was pretty exciting.
I went on to become an agile delivery lead, creating agile and flexible systems to help first-time homebuyers. Then I was a transformation manager, which meant that I worked on a large digital change programme across the bank. This led me to my current role as an executive business manager.
It's felt good to know that I could continue on this career path and make a success of it, making the most of the diverse opportunities at Lloyds Banking Group.
I've also been very passionate about inclusion and diversity from the start and joined our Rainbow network not long after coming to work at the group. The network supports LGBT+ colleagues with career development, mentoring, and access to role models.
I continue to be an active member of Rainbow — putting myself out there and helping bring awareness to the benefits of an inclusive environment. I've got a great team behind me and I feel that I'm fully equipped to help. The fact that you can see the difference that you're making to people's lives is really compelling."

02 February 2021
3 min read
From being in the closet, to marching with pride across London. Service Provision Manager Wayne reflects on 18 years with the Group.