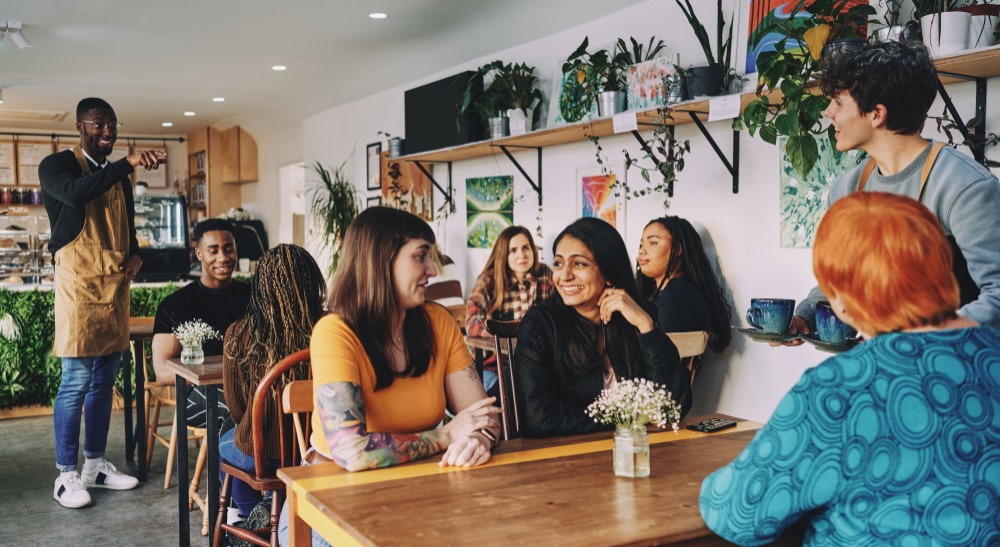 Environmental, social and governance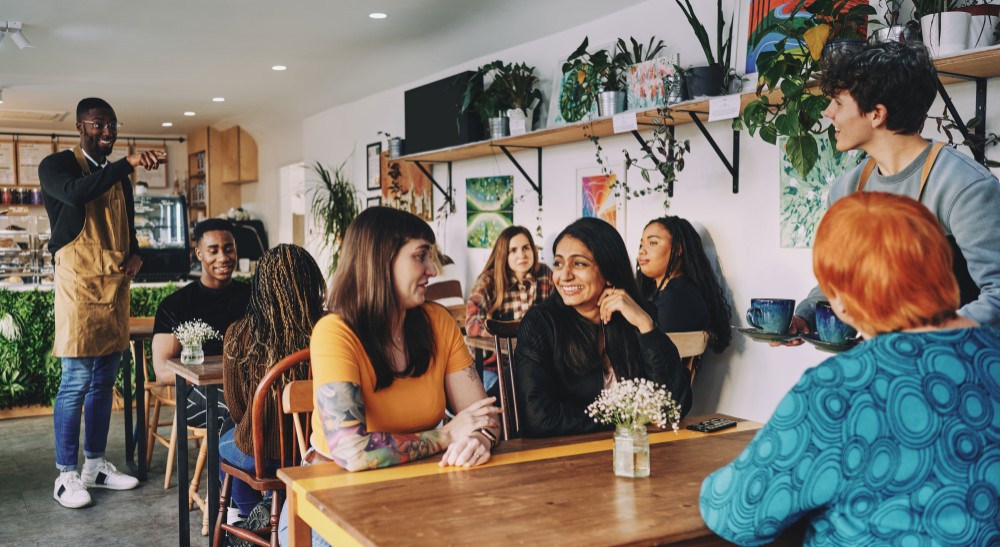 Strong ESG performance is core to delivering our purpose and strategy.
Delivering for all stakeholders, profitably.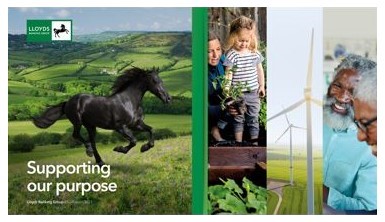 2021 ESG report
Our ESG report provides information on our environmental, social and governance performance and how we delivered against our Helping Britain Recover commitments for 2021.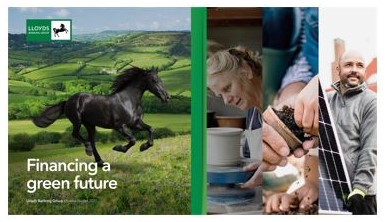 2021 climate report
Our first stand-alone climate report provides detail of progress on our climate strategy and our reporting against the recommendations of the Task Force on Climate-related Financial Disclosures.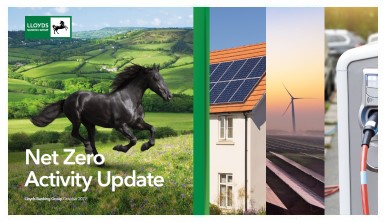 Net zero activity update
Since our 2021 Climate Report, we have developed a new net zero ambition for our supply chain and several new or updated financed emissions intensity reduction targets for specific sectors.
Our approach to ESG
Our purpose is to Help Britain Prosper. We do that by creating a more sustainable and inclusive future for people and businesses, shaping finance as a force for good. This forms the basis of our new strategy to profitably deliver for all of our stakeholders.
Core to our purpose and new strategy is our focus on building an inclusive society and supporting the transition to a low carbon economy as this is where can make the biggest difference, whilst creating new avenues for our future growth. It is only by doing right by our customers, colleagues and communities that we can achieve higher, more sustainable returns for investors, and generate value for all our stakeholders.
As part of our new strategy, our stakeholder outcomes have been embedded across our business priorities. Also, our Group balanced scorecard includes ESG performance measures to continue to drive progress towards our environmental sustainability and our diversity and inclusion ambitions.

Building an inclusive society
To build a more inclusive society, we focus on:

- Improving access to quality housing
- Promoting financial inclusion and education
- Enabling regional development
- Creating a more inclusive organisation and society
We have set aspirations to increase representation of female colleagues to 50% in senior roles, Black, Asian and Minority Ethnic colleagues to 13% in senior roles, and Black heritage representation in senior roles to at least 3% by 2025.
Supporting the transition to a low carbon economy
Climate change is one of the most urgent issues facing society today.
We have an important role to play in supporting the transition to a low carbon economy.
To support the transition, we focus on:
- Reducing carbon emissions we finance by >50% by 2030, on the path to net zero by 2050 or sooner
- Achieving net zero in our own operations by 2030
Further environmental sustainability outcomes are embedded across our business priorities:

- £10 billion green mortgage lending by 2024

- £8 billion financing and leasing for electric vehicles and plug-in hybrid electric vehicles by 2024

- £15 billion sustainable financing for corporate and institutional customers by 2024

- £20-25 billion invested in climate-aware strategies through Scottish Widows by 2025

You can find more detail in our 2021 annual report and accounts.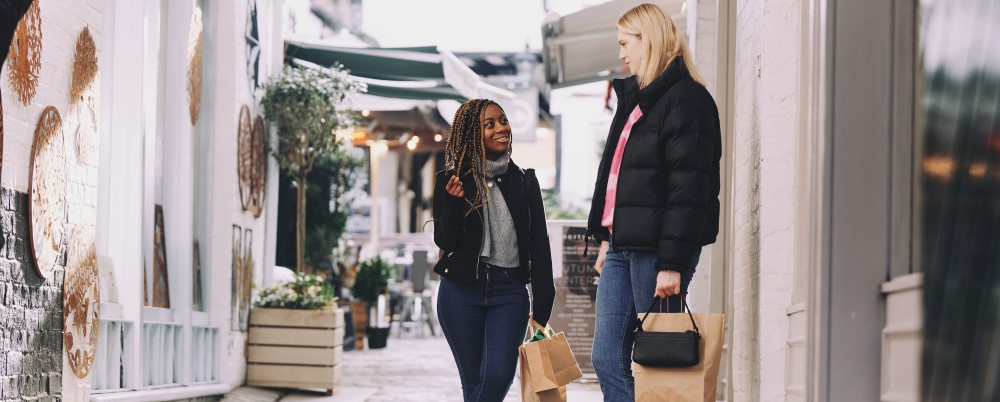 A strong performance against our 2021 Helping Britain Recover commitments
As a result of the pandemic and our unique position at the heart of the UK economy, our priority for 2021 was to focus on Helping Britain Recover.
We set ourselves commitments in five areas where we could make the most difference to the recovery of the UK.
Highlights included helping over 193,000 small businesses to boost their digital capability, providing over £16 billion of lending for people to buy their first home, delivering £3.4 billion in funding to the social housing section (£2.4 billion of which was linked to sustainability improvements), and maintaining our £25.5 million contribution to our independent charitable foundations.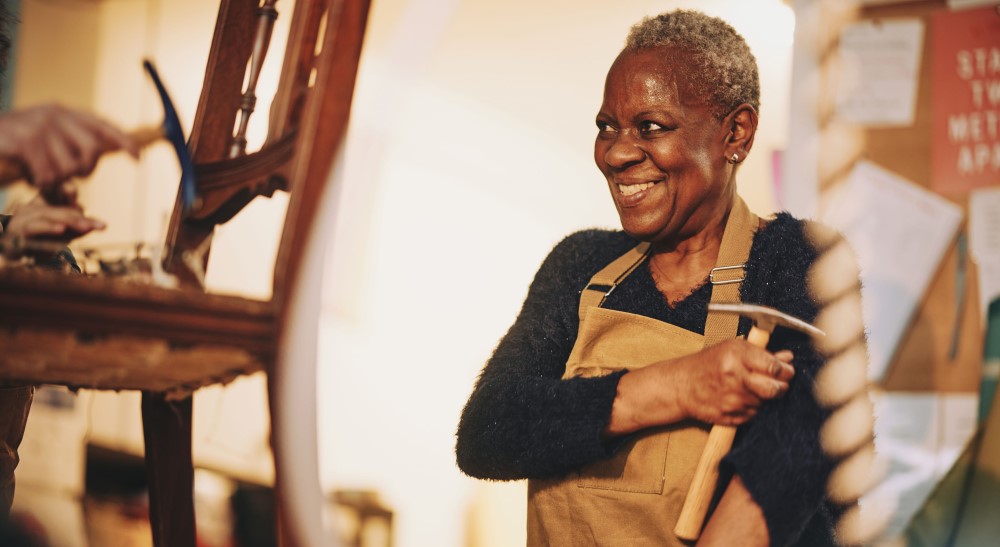 Our Foundations
As one of the UK's largest corporate donors, we use our scale to reach people in communities across the country. Our four independent charitable Foundations are critical to our vision of tackling social disadvantage by partnering with local charities to help overcome complex social issues.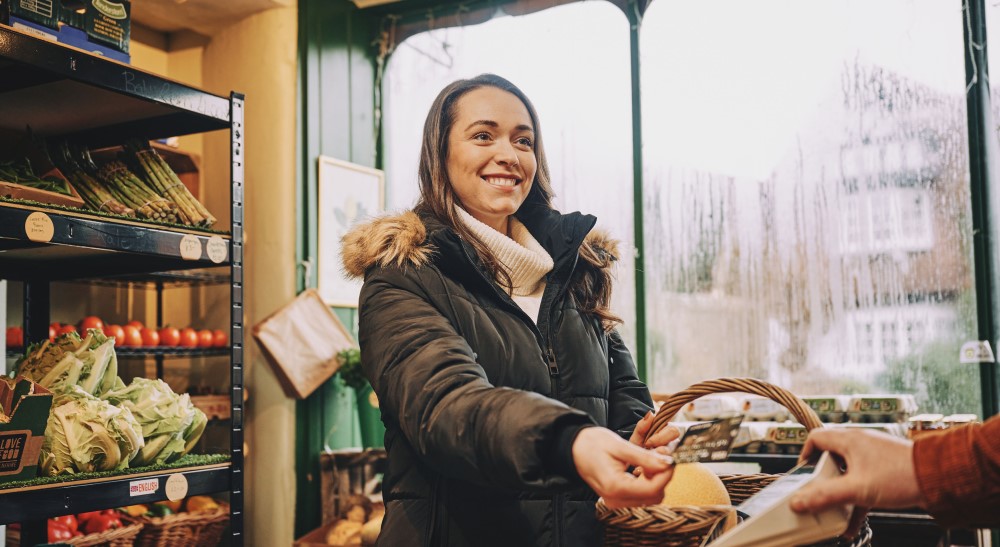 Communities
We are supporting our communities in a number of different ways, including colleague volunteering, support for community organisations, donations to our independent Foundations, and fundraising for our charity partner, Mental Health UK. Find out more about how we're supporting communities.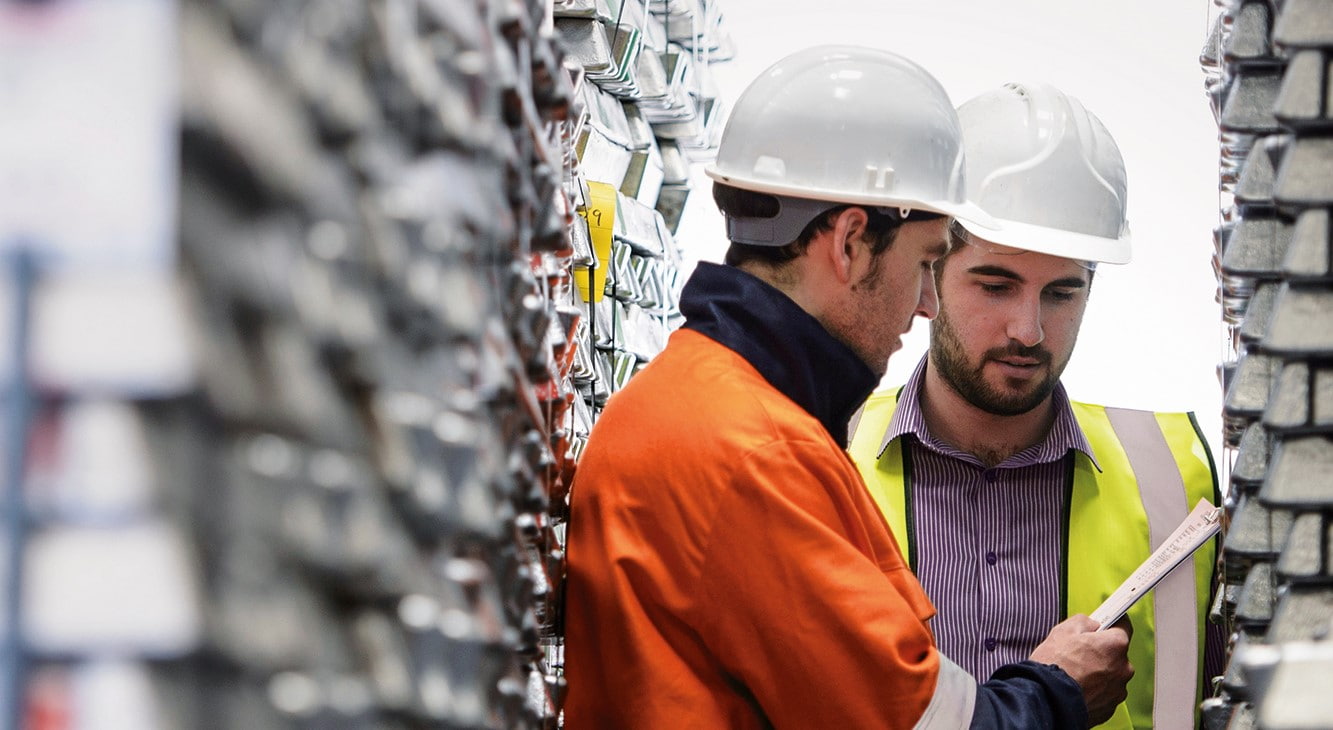 Responsible sourcing
We want to ensure that we source the products and services we buy in a responsible and sustainable manner and we want our suppliers to share in our purpose. Read here about the key social, ethical and environmental values that we want our suppliers to abide by, as set out in our code of supplier responsibility.
Corporate governance
Fundamental to the Group's strategy are high standards of corporate governance, in particular, those laid down in the Financial Reporting Council's UK Corporate Governance Code. The Group aims to comply with all main principles of the UK Corporate Governance Code. Read more about our corporate governance framework, and roles and responsibilities.

News and insight

The latest ESG updates and opinions from across the Group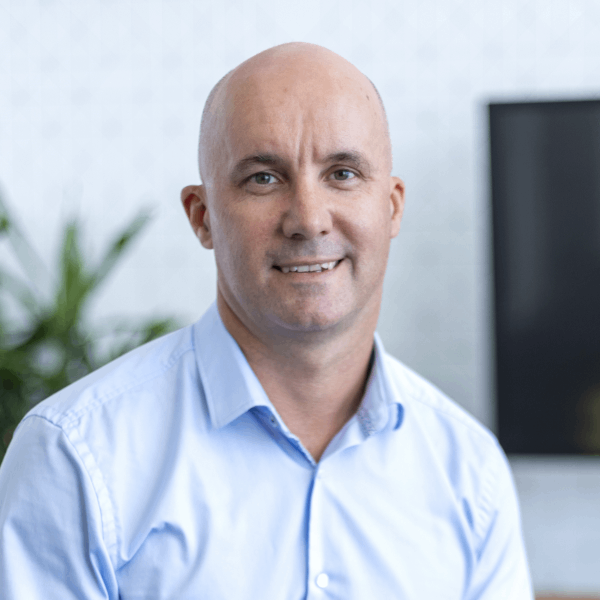 30 January 2023
5 min read
EVs set for major boost in 2023
Looking ahead to what's coming up for the electric vehicle market this year, an influx of new drivers will mean the industry will need to do more to educate people on how to choose and use them.
Read Nick's article

11 January 2023
6 min read
The impact of women in tech
The importance of women in tech roles cannot be understated. For starters, gender diversity means better quality of thinking and greater ideas to boot. This, in turn, drives innovation and growth.
Read the article
ESG downloads
Here you can find our latest ESG reports and presentations. The Group's key codes and policies, as well as sector statements, are also available in this section.