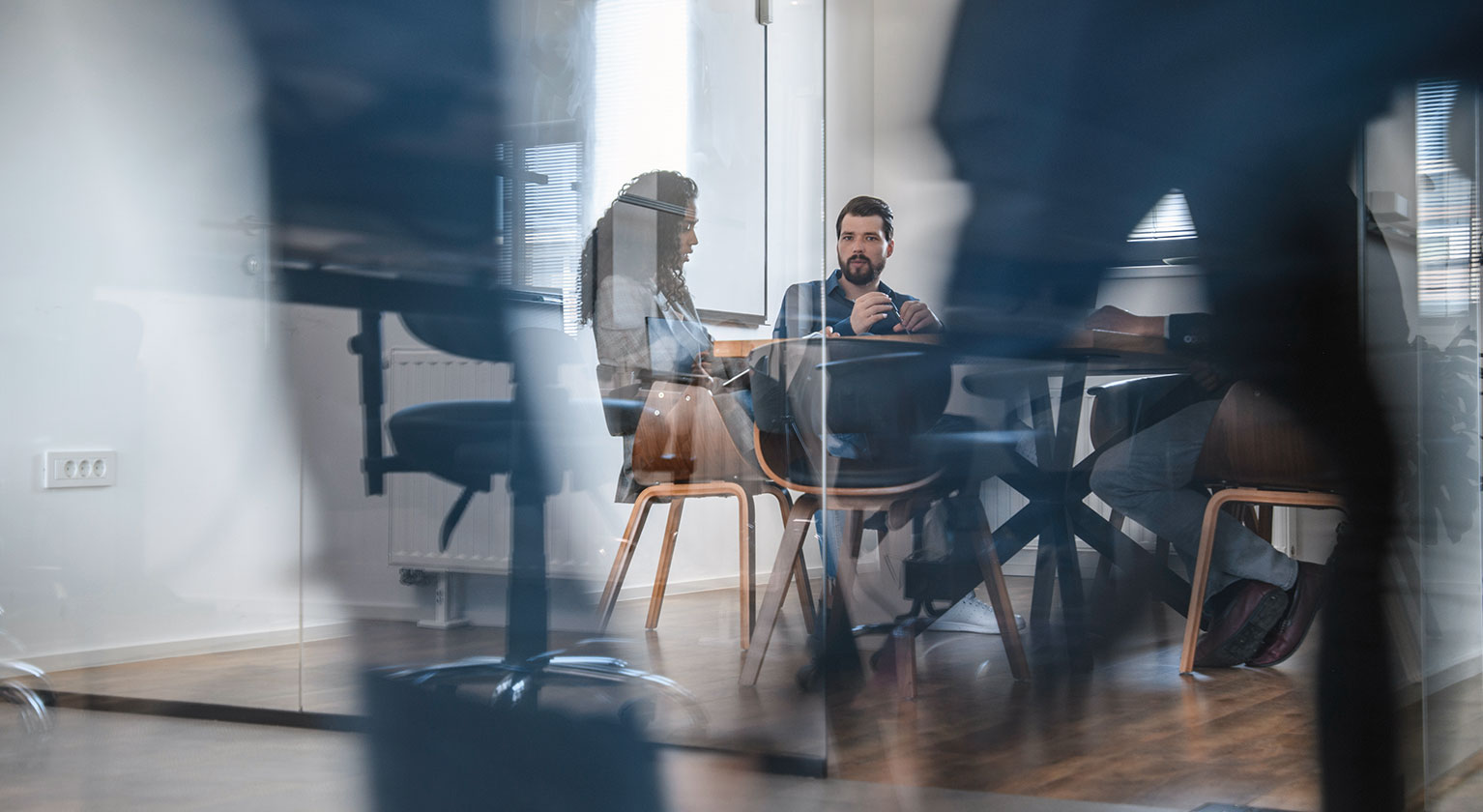 As a Group, managing risk effectively is fundamental to our strategy and future success.
Our approach to risk
We are a simple, low risk, UK-focused financial services provider with a culture founded on strong risk management and a prudent through the cycle risk appetite. These are at the heart of everything we do, and ensure constructive challenge takes place across the business and underpins sustainable growth. Our approach to risk is founded on an effective control framework, which guides how our colleagues work, behave and the decisions they make.
As part of this framework, risk appetite – the amount and type of risk that the Group is prepared to seek, accept or tolerate in delivering our Group Strategy – is embedded in policies, authorities and limits across the Group. Our prudent risk culture and appetite, along with close collaboration between Risk division and the business, supports decision‑making and has enabled us to continue to deliver against our strategic priorities. Our approach to risk plays a key role in the Group's strategy of becoming the best bank for customers, colleagues and shareholders.

Risks are identified, managed, mitigated and monitored using our comprehensive enterprise risk management framework, and our well-articulated risk appetite provides a clear framework for decision-making.
Prudent approach to risk
Being low risk is fundamental to our business model and drives our participation choices. Strategy and risk appetite are developed in tandem and together outline the parameters within which the Group operates. 
Effective risk analysis, management and reporting
Regular close monitoring and comprehensive reporting to all levels of management and the Board ensures appetite limits are maintained and subject to stress analysis at a risk type and portfolio level, as appropriate.
Business focus and accountability
Risk management is an integral feature of how we measure and manage performance – for individuals, businesses and the Group. In the first line of defence, business units are accountable for managing risk with oversight from a strong and independent second line of defence Risk division.
Strong control framework
Our enterprise risk management framework is the foundation for the delivery of effective risk control and ensures that the Group risk appetite is continually developed and controlled.
The Board is responsible for approving the Group's risk appetite statement annually. Board-level metrics are cascaded into more detailed business appetite metrics and limits.
Our priorities for risk management have continued to evolve, alongside progression of the Group's strategy and development of external factors and some themes have been particularly prevalent in 2019.
Given the vast majority of our business is in the UK, the direct impact on the Group from leaving the EU is relatively small and we have taken the necessary steps to ensure continuity of our limited EU business activities, where permitted.

Our UK focus means our performance is inextricably linked to the health of the UK economy. Economic performance has remained resilient in recent years and whilst the near term outlook for the UK economy remains unclear given UK/EU trade agreement negotiations, we continue to monitor closely. We are also taking a prudent approach to our balance sheet, accelerating issuance where appropriate.

Our customer focused strategy remains the right one. Guided by the overriding principle of Helping Britain Prosper, we continue to focus on customer needs and support our personal and business customers. We have delivered on our commitment to lend £18 billion to UK businesses in 2019, reaffirming our support for the UK economy.

Delivering change is a key part of how the Group continues to serve our customers, fulfil our strategic objectives, and deliver our aim of Helping Britain Prosper.

During 2019 key change initiatives included continued digitisation of the Group and transforming ways of working. There has also been significant delivery of regulatory change in order to adapt to the changing regulatory landscape.

The Group continues its drive to deliver a leading customer experience whilst managing a varied change portfolio. Focus on improvements to the control environment and managing within risk appetite has enabled the safe delivery of change.

The need to protect existing processes and minimise adverse impact on colleagues and clients will support the delivery of a leading customer experience.
Climate change is a key global risk, impacting our customers, our investors and our business in making the required transition towards a low carbon economy. We are committed to delivering the Task Force for Climate-Related Financial Disclosures by 2022 and we are taking steps to fully integrate climate risk into our existing Enterprise Risk Management Framework, including our policies, risk appetite, controls and disclosures.
We continue to invest in supporting this activity as part of the wider sustainability strategy, and are also active participants in a number of external initiatives to help drive consistency across the industry.