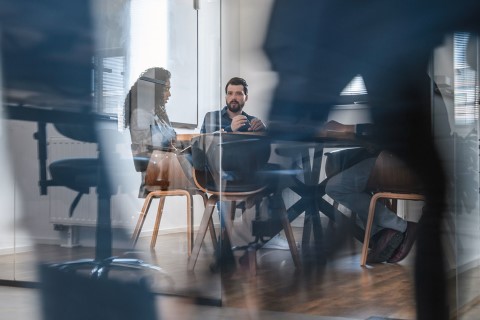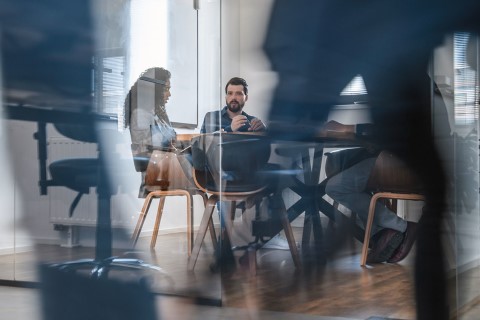 Risk management is at the heart of Helping Britain Recover and building the UK's preferred financial partner.
Our approach to risk
Our mission is to protect our customers, colleagues, the Group, investors and society, while enabling sustainable growth. This is achieved through informed risk decision-making and robust risk management, supported by a consistent risk-focused culture.
A prudent approach to risk is fundamental to our business model and drives our participation choices.
Risks are identified, managed, mitigated and monitored using our comprehensive enterprise risk management framework. This is the foundation for the delivery of effective risk control.
Enterprise risk management framework
The Group's risk appetite, principles, policies, procedures, controls and reporting are regularly reviewed and updated when needed to ensure they remain fully in line with regulation, law, corporate governance and industry good practice.
The Board is responsible for approving the Group's risk appetite statement annually. Board-level metrics are cascaded into more detailed business appetite metrics and limits. Regular close monitoring and comprehensive reporting to all levels of management and the Board ensures appetite limits are maintained and subject to stress analysis at a risk-type and portfolio level, as appropriate.

Simplified approach to managing risks
Over the course of the year, there has been a strong focus on simplifying and enhancing the enterprise risk management framework. A One Risk and Control Self Assessment (One RCSA) approach to managing risks across the Group has been adopted, which supports the proactive identification of risks to customers and the Group's business objectives, as well as enabling a strong control framework.
Risk culture and the customer
A transparent risk culture resonates across the organisation and is supported by the Board and its tone from the top.
Risk management requires all colleagues to play their part with individuals taking responsibility for their actions.
Within our approach there is a strong focus on building and sustaining long-term relationships with customers through the economic cycle.

Senior Management articulate the core risk values to which the Group aspires, based on the Group's conservative business model, prudent approach to risk management and the Board's guidance.

Connectivity of risks and our strategic management framework
The unprecedented events of this year have demonstrated how individual risks in aggregate can place significant pressure on the Group's strategy, business model and performance. It is essential that we not only manage our individual risks, but understand how emerging and strategic risks are connected, and how they impact either existing principal risks or create new risks. By doing so we can ensure we continue to respond dynamically and protect our customers and support our colleagues and stakeholders.
Connectivity of risks is very much at the forefront of the Group's thinking and additional work is being launched in 2021 to further embed this into our risk management framework.

Download the the 2020 annual report and accounts to see our principal, emerging and strategic risks.