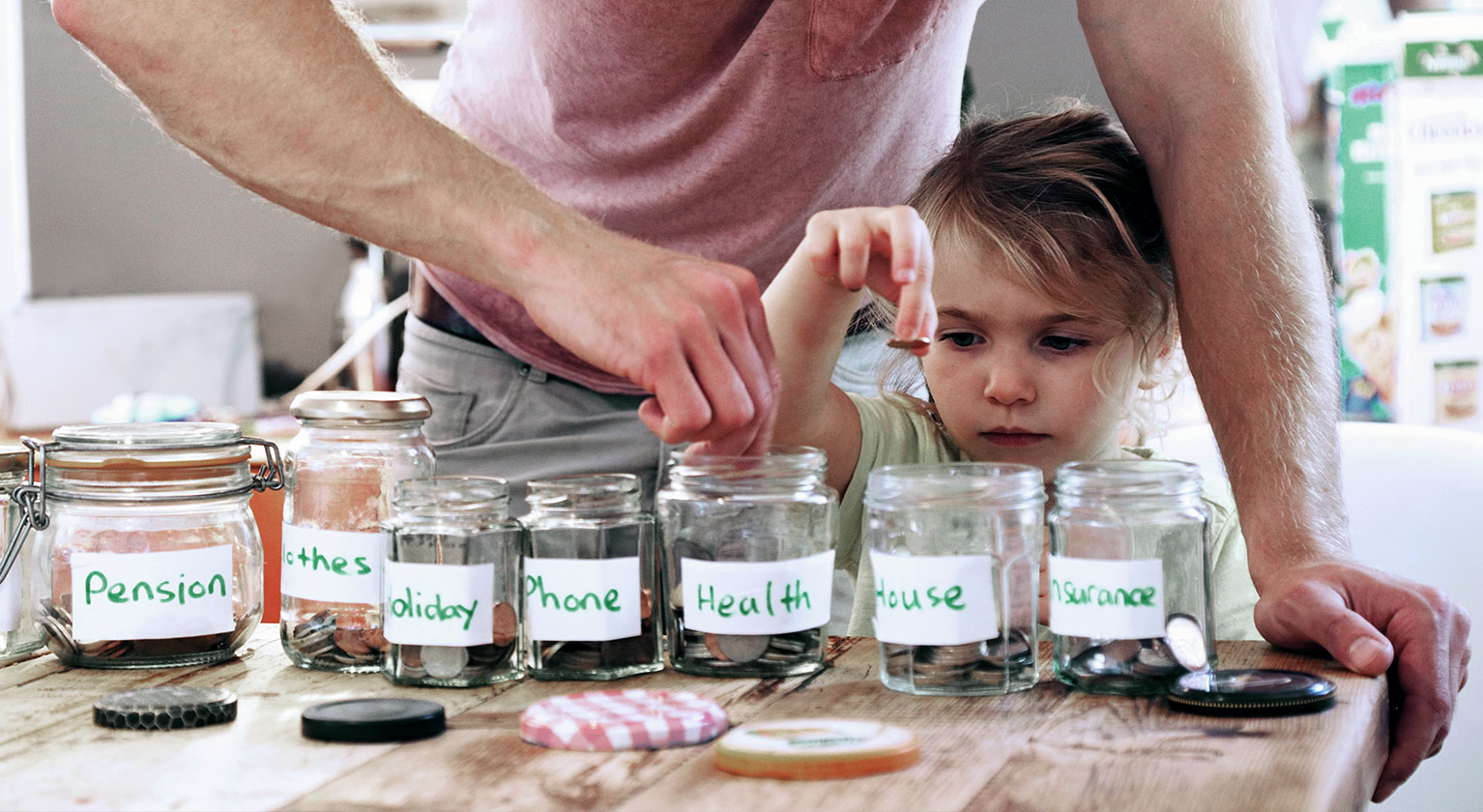 Management of money is the key to a strong economy, and at Lloyds Banking Group we recognise that supporting young people with their financial education allows them to form a positive relationship with their finances.
Ensuring our communities and customers are saving for their futures is not just about providing them with products. It's about helping to create healthy financial habits at an early age, proactively influencing their approach to managing money, and helping them avoid financial difficulty in the future.
To meet this need, Lloyds Banking Group has launched a new suite of financial capability resources. These superb new interactive tools are designed to be the UK's most exciting, engaging and informative way of helping children and young people understand money and financial management.

The aim is to give parents, teachers, community leaders, educators, employers, charities and other supporters the skills and tools to educate and inspire children and young adults, including those who may be in vulnerable situations, about money. With 69% of young people worrying about money and a quarter of people with disabilities ending up in financial hardship, we wanted to create a suite of ready-to-use, easy-to-access resources that can be used to provide an understanding of money basics and build the foundations needed to manage money for life. The knock-on effect that a good relationship with money has is far-reaching and, in many cases, life-changing.
This unique and easy-to-use content, that has two sections aimed at ages 5-16 and 16-25, can be used by anyone who is looking to help children and young adults manage their money. The content promotes having a healthy relationship with money, including managing money safely online and planning for the future.
What do the Financial Capability resources offer?
Learning financial skills helps individuals to take control of their own money, which in turn gives them more control over their wellbeing. These courses give parents, teachers, guardians, youth group leaders, charities, employers and anyone else the tools to teach children and young adults all about managing their money in a fun, engaging and interesting way. With these skills, children and young people can deal with money confidently and, ultimately, with more control.

Depending on the situation, there are guidance documents that will support the delivery of the content either face-to-face, in a one-to-one or group setting or virtually if you are working remotely. Content is broken down into smaller sections that can be delivered in bite-size sessions or pulled together into a longer session or series of events. The resources are flexible, so users can pick and choose how they want to deliver the content in a way that suits their circumstances.

These resources are set up ready to be easily and quickly used. The assets will help children and young adults learn and understand about money. The delivery of the material could be built into an existing programme or community work already in place, or can be used to set up new sessions with young people in local schools and community.

Lloyds Banking Group has worked with both teachers and children to make these resources accessible and ensure the content and supporting materials are suitable for varying teaching styles and learning requirements.

A good relationship with money has a huge effect on our mental health too. Knowing that your finances are being managed properly and securely can provide a vital foundation to tackle everything else in our lives. Lloyds Banking Group want every young person in the UK to have this foundation, to provide them with better financial and overall wellbeing in adult life.

Find out more about how we're Helping Britain Recover by supporting financial wellbeing and resilience.

All of the new financial capability resources are hosted at our Lloyds Bank Academy website and you'll get instant access to our new material and guidance. Just access and start sharing with your friends and family, as well as those within your network and community!

A relatively small amount of time from you could give children and young people the foundations to make better financial decisions in the future.