How can apprenticeships benefit UK businesses?

How apprentices have been helping to address the UK's skills gap – and to boost the economy.

06 February 2023
5 min read
For school leavers deciding on their next step, becoming an apprentice may not be the first thing they think of. Some people might think that the natural next step is university, while others might be keen to kick-start their career with a full-time job, to start earning money and avoid student debt. Apprenticeships offer a brilliant mix of both, with on-the-job training alongside classroom learning and qualifications, as well as the benefits of a salary and paid holiday.

It's a great option, but whether because there's not enough information available to school-leavers or there are misconceptions about the sorts of roles and industries that would be on offer, apprenticeships can be an overlooked career path.
This is a real problem when it comes to addressing the UK's skills shortage. We know that skills shortages exist in almost all occupational areas, costing the UK economy billions of pounds per year. According to PWC, 85% of businesses have - or expect to have - shortages in critical skills.1 The Learning and Work Institute has warned that the UK skills shortage will cost the country £120bn by 2030.2
Asim found that university wasn't the experience he'd hoped for. He's now thriving as an infrastructure technician apprentice, a job he might have hoped to apply for on graduation.

Despite the skills shortages and record low unemployment rates, youth unemployment is 11.6% compared to the national 3.8%.3 The ONS figures for 2021 shows under-employment at 7%, referring to people who are overqualified for their current job, or in work but looking for longer hours or higher pay. Additionally, 2.5 million people are of working age but are economically inactive, having left the workforce following Covid-19.
The apprenticeship model exemplified by Lloyds Banking Group's investment in its own people, plus the £3m that we've invested in SMEs every year through the apprenticeship levy touches these points - it provides for constant reskilling and refreshing of skills in later life to help tackle economic inactivity, and addresses underemployment in young people by creating fresh pathways into high skill high value of work, regardless of the qualifications someone has gained in school.
Apprentices can offer significant value for the businesses they join and to the wider UK economy. In fact, research has shown that for every £1 that is spent on apprenticeships, the national economy gains £21. This is high in comparison to other expenditure/returns on investment in the innovation, research and technology sectors range from around £4 – £7 per £1 spent.4
How can apprenticeships benefit employers?
According to the CIPD, apprenticeships can bring a number of benefits to employers. Their research shows that 80% of employers have maintained or improved future skills in the business, while 70% of employers have seen improvements in the goods and services they offer.5
Businesses considering starting an apprenticeship scheme may be worried about the initial costs, but research by Centre for Economics and Business has shown that there's actually a profit in taking on an apprentice. There's a net gain to the employer while apprentices train, and a higher output once employed. Research from the St Martins Group6 found that, taking all costs into account, employers still receive a net positive return on investment during the first year an apprentice is in training. This increases post qualification, and helps to alleviate skill shortages and gaps.
How are apprenticeships funded?

The apprenticeship levy was introduced by Philip Hammond in April 2017 to address UK productivity through investment in skills. Large employers (defined by companies that have an annual pay bill of more than £3 million) in the UK have been required to pay an apprenticeship levy, which is a rate of 0.5% of an employer's annual pay bill.
Essentially, whilst big companies hold learning and development budgets, half of people working for SMEs get no training after leaving school. Given that nearly 2/3 of the UK workforce are employed by SME's, this clearly has a long-term impact on the UK's productivity. The levy on bigger players created a fund to support learning and development across SMEs, and this is how apprenticeships are funded.
Our firm belief in the power of apprenticeships extends beyond our contributions to the apprenticeship levy sharing initiative. For many small businesses, though the funding of levy transfer is crucial, what they value most is having the opportunity to tap into Lloyds Banking Group's deep knowledge and experience when it comes to apprenticeships, workforce planning and upskilling. We also support all our businesses with further learning facilities in leadership and business growth through the Lloyds Bank Academy, free of charge.
As of 2022 we'd invested £11.9m into the apprenticeship levy, which has helped over 450 businesses and 960 apprentices start their learning journey in critical areas of skill gaps, in industries such as science, technology engineering and digital disciplines; all areas of new job growth and vital for reskilling our country for the future.
Apprenticeships vs university
Apprentices are more likely to be in employment for longer, and will receive higher earnings than non-apprentice colleagues, with wage premiums of 11% for intermediate-level apprentices, and 18% for advanced-level.3
Although numbers of students at university has risen greatly in the last decade we've become more aware of colleagues who, for diverse reasons - be it challenging social or cultural backgrounds, devoting themselves to raising a family - missed out on the opportunity yet always harboured a sense of "what if"?
Though we see hundreds of colleagues achieve their aspirations through apprenticeships, every story is unique and important to the individual and their families, every apprenticeship is an opportunity for our colleagues at whatever age or stage in their career to test themselves and aspire to become their best. In doing so they become the role models that aspire others in our organisation to look forward, keep developing and helps us embed a learning culture.
The debate of the past few years has sought to compare apprenticeships with a traditional university education – to place one style of learning against another and perhaps drawing us into picking a winner. Increasingly we've seen through 2020 that the UK needs to value both systems to provide diverse pathways for our young people who will leave school in increasing numbers across this decade and need diversity of learning environments to be able to thrive and find their place in society.
The Further Education White Paper7 signals an intent to place employers at the heart of skills development, a recognition of regional excellence and diversity and supporting adults in the pursuit of life-long learning. Apprenticeships, T-levels5 and traineeships support different styles of learning, yet for this change to happen, parents and students need support and reassurance from schools, colleges and employers of the value of apprenticeships as a specific destination in its own right.
Tradition and culture are not easily changed. Our colleague Asim, encouraged by his parents to 'do the right thing' and go to university found it was not the experience he'd hoped for. He is now thriving as an infrastructure technician apprentice, a job he might have hoped to apply for on graduation. This positive experience persuaded his parents to allow Asim's brother to apply for an apprenticeship with the NHS – in which he is also now thriving. For these reasons in National Apprenticeship week we host sessions for students and parents to provide that reassurance so that talented individuals find the learning environment that will suit them best.
Apprenticeships are an integral part of our strategy. By building and developing talent through apprenticeships, Lloyds Banking Group will help reduce the skills gap and Help Britain Prosper.
Case study: Tyler Gillespie
Tyler is an apprentice at Technoset. Established in 1978, Technoset is part of the Techno Group and is the group's Midlands-based precision engineering facility which specialises in manufacturing components for the aerospace sector, and is one of the companies whose scheme is funded by Lloyds Banking Group. Tyler recently won the Lloyds Banking Group SME Apprentice of the Year award.
Tyler joined Techno Group in April 2021 and in his time there he's impressed his employers – and the awards judges – by showing a 'commitment to going above and beyond'. Alongside his day-to-day responsibilities in the inspection department he's also been part of improving 'on-site efficiency' and has gone out of his way to support other apprentices in their new roles.
After receiving his award, Tyler said: "I have loved my apprenticeship with Technoset – it has been a fantastic way to start my career and begin learning skills that will set me up for life.
"My confidence has already grown massively, and I'm in an environment where I can learn every day and really feel like I'm making a difference to the business. I'm excited for what comes next in my journey."
Kevan Kane, group managing director at Techno Group, told us that "Tyler is a massive asset to the business. His attitude is fantastic, he has really improved his skills and grown in confidence over the past twelve months. He fully deserves this recognition."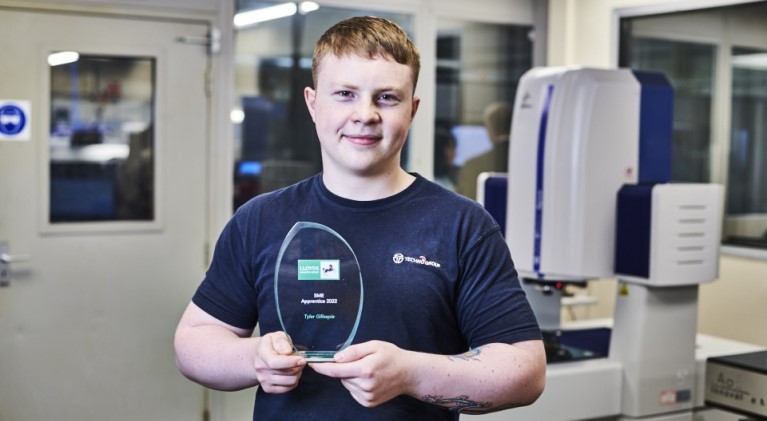 About the author
Kathryn Marshall
Apprenticeship Senior Manager, Lloyds Banking Group
Kathryn Marshall leads on apprenticeship strategy and delivery at Lloyds Banking Group. Apprenticeships are integral to the talent and development proposition within the Group and there are typically 2000 colleagues on programme at any time. The delivery includes over 25 different programmes from level 2 to level 7.

Kathryn is an active member of the Apprenticeship Ambassador Network in Yorkshire & Humber and the Multi Regional Group and is also a member of a number of trailblazer groups supporting the development and enhancement of apprenticeship standards and T Levels.
Kathryn's background
Read less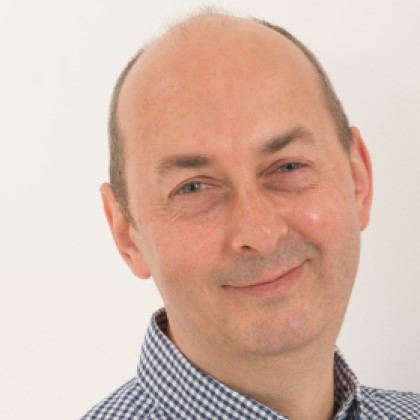 About the author
Ian Browne
Apprenticeship Partnerships, Lloyds Banking Group
Ian Browne leads on External Skills and Apprenticeship Levy Transfer for Lloyds Banking Group. In 2019 Lloyds Banking Group committed to share £9m of its apprenticeship levy with small and medium companies over 3 years. The programme is supporting over 250 businesses and 450 apprentices, closing critical skill gaps in the wider UK economy and supporting employment.  
Ian's background
Read less
---