Taking on the fraudsters together

We're joining UK Finance's call for social media scams to be included in the upcoming Online Safety Bill.


26 October 2021
3 min read
Fraud has rocketed over the course of the pandemic as more people have moved to shop and invest online. Fraud is now one of the most common crimes in the UK today, carried out by a wide range of offenders - from opportunist criminals to sophisticated organised gangs - and costing victims and the wider economy billions of pounds each year. The banking trade body, UK Finance, has described current levels of fraud as "a national security threat". And the impact isn't just financial; fraud also has a devastating impact on individuals' emotional and physical well-being.
While there's a great deal already being done within the banking sector and beyond, at Lloyds Banking Group we're joining UK Finance's call for tougher Government-coordinated action across industries.
Recognising fraud
Taking things back to basics, we recognise that one of the most important steps in tackling fraud is educating the public. Some of the most recognisable scams continue to be those which people are most likely to fall victim to.
Purchase scams trick people into paying for goods and services that don't exist, often advertised on social media. These are often heavily discounted with payment via bank transfer rather than secure payment via an official online platform. Puppies, phones, gaming consoles, scooters and trainers are all items where shoppers should be particularly vigilant when purchasing online, as our data shows that these are some of fraudsters' most common targets. The average age of a purchase scam victim is 35.
Impersonation scams are where people are convinced to make a payment or share financial details with someone claiming to be from a trusted organisation, such as the police or their bank. Victims often receive a call, text or email with an urgent request to make a payment or move money. The average age of an impersonation scam victim is 43.
Investment scams convince their targets to move their money into a fictitious fund or to make a fake investment. These can often be cleverly tailored to individuals' interests and the previous investments they've made. The average age of an investment scam victim is 39.
Romance scams use fake online profiles to gain trust and build relationships, before asking for money. Criminals often use information found on social media to directly target individuals. The average age of a romance scam victim is 50.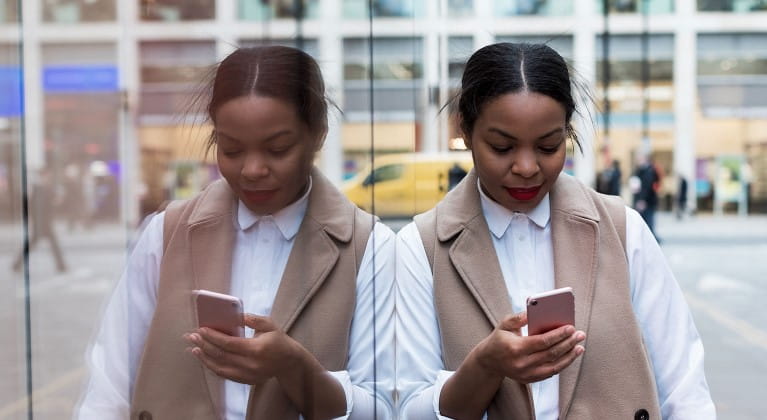 Money mules
The pandemic has opened a whole new door for fraudsters who are trying every trick in the book to get their hands on victims' cash and they're busy recruiting others as "money mules" to unwittingly handle their stolen funds, most commonly via social media.
Money mules receive stolen money into their account, they are then asked to withdraw it and then transfer it to a different account, often one overseas. Young people in particular tend to be a popular target for fraudsters, using fake photos and profiles to lure people in and convince them to move money. Half of suspected mule accounts belong to under 25s.
It's really important that people understand more about the consequences of being caught moving fraudulent funds. Tempting offers that sound too good to be true probably are, so it's important to think about the consequences. Unsuspecting mules risk being left with no bank account, a damaged credit score and the inability to apply for a mortgage, loan or even a phone contract in the future. They could also face up to 14 years in prison. Last year Lloyds Banking Group froze c40,000 accounts and trapped £32m in stolen funds sent to mule accounts.
In 2018 we were the first bank to introduce an innovative mule-hunting team, which has since uncovered more than 88,000 mule accounts and stopped £60 million from falling into the hands of fraudsters. The team developed a number of new techniques to rapidly analyse data, spotting patterns and behaviour to halt fraudsters in their tracks by stopping suspicious movement of money. In some cases we stopped money being moved before our customers were even aware of any issue. We've built this data into our state-of-the-art fraud systems to shut down fraudsters' further.
Recent developments
We were the first bank to provide the extra layer of protection when making online payments through the introduction of the name checking service, Confirmation of Payee. This service is available when both the bank you are sending the funds from and the bank who are receiving the payment have implemented the service.
Prior to Confirmation of Payee it was hard to know if you were really paying the right person – something fraudsters were happy to exploit. This service is now live for all of our Halifax, Bank of Scotland and Lloyds customers, so they can ensure they are actually paying the person they intended.
We were also one of the first banks to take part in the launch of the 159 fraud hotline, for people to use to report and check financial scams as they happen. Anyone who receives a call or message from somebody claiming to be from a trusted organisation and who suggests money should be transferred is being urged to hang up and call 159. They'll then be connected to their own bank's fraud prevention team. This new service is being promoted by Stop Scams UK - a coalition of banking and technology companies.
But there is more the industry can do – and there is more that could be done in order to raise standards across the broader economy and protect the public from fraud.
We were the first bank to introduce an innovative mule-hunting team, which has stopped
£60 million
from falling into the hands of fraudsters.

A golden opportunity to go further
Online platforms, including the social media companies that many people use every day, are a big part of the overall solution. Currently they have no legal obligation to protect their users against fake and fraudulent content that leads to scams on their services, and voluntary measures have so far fallen short of the mark. Criminals adopt a variety of methods to abuse these online platforms to engage their victims, offering goods and investments which never materialise once the payment has been made. Fake social media accounts are often used to recruit young people as money "mules" or used to trade stolen card details. The abuse of these online services needs to stop.
In May 2021 the Government published the Draft Online Safety Bill, signalling its intention to tackle ruthless criminals who exploit the most vulnerable in our society through online scams. We welcomed this decision, which will help to tackle one source of online scams. But the Bill, as it stands, does not go far enough to tackle the scourge of fraud. It only seeks to address online scams that originate from user-generated online content, such as social media posts. If a fraudster were to post the exact same scam content in a paid-for advertisement on the same online platform, then they would be able to exploit a loophole in the law. How can that be justified?
We know that fraud originating from paid-for online advertisements accounts for a significantly larger proportion of fraudulent activity, both in terms of the number of victims and the amount of their money lost to scammers. The solution is to strengthen the provisions of the Bill in relation to fraud, prioritising online financial scams as an illegal activity, and broadening the scope so that it also tackles paid-for scam content and impersonated websites.
This would serve to incentivise the big technology companies behind these online platforms to make further efforts to vet, remove and block fraudulent online accounts and content, as well as make greater investment in human and automatic review systems. It should lead to the creation of better channels for users and other parties to report scams, for example by cooperating with the payment providers that discover them. There is also scope for platforms to improve awareness among their users on how to recognise scams, to encourage users to report fraudulent content and to take more action to report cases to law enforcement.
Ultimately, this will help to prevent the use of online platforms by criminals to steal money from users, but also to prevent their use in recruiting users to participate in criminal activity. The Online Safety Bill provides a golden opportunity to halt a significant source of illegal and harmful content that facilitates online financial scams. It's one way we can make a real difference against this national security threat. Let's take on the fraudsters together.