Digital skills pay gap worth over £12,500 a year per worker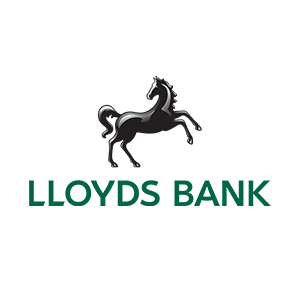 30 May 2019
More than half of the UK workforce lack the essential digital skills for their job
Workers with digital skills paid £12,500 more per year
One in 10 people unable to turn on a smartphone or laptop
Lloyds Bank takes free Digital Academy to the South West
More than half of UK employees (53%) do not have the minimum level of digital skills*, like using digital collaboration tools or managing digital records and files. This is despite the growing need for a digitally savvy workforce and a 15% surge in the number of employees who need to be online to do their job. Workers who have digital skills are paid £12,500 more on average per year than those without, the latest Lloyds Bank Consumer Digital Index has revealed.
The study of more than one million UK adults found that many people don't have basic digital understanding of online tasks including – using search engines finding information online (21%), managing money online (27%) and keeping safe online (34%).
In its fourth year, the Consumer Digital Index uses extensive transactional and behavioural data to measure the digital capability of the UK. The data shows that even among those who are tech-savvy, these digital skills are not translating to the workplace. More than three quarters (78%) of employees go online to help solve problems in their everyday lives, while only two thirds (62%) do this at work.
Despite digital skills now being a workplace essential, almost two thirds (63%) of workers have not received any digital skills training from their employer including more than half (54%) of those in managerial roles and almost three quarters (71%) of manual workers.
Workers in London (56%) have the most advanced digital skills, while those in the West Midlands have the most to gain, with less than a third (29%) of workers having essential digital literacy. Those working in manufacturing have the lowest level of digital skills (36%) compared to 80% in the finance, insurance and property sectors.
Digital skills are becoming just as important as numeracy and literacy for today's workforce, as workers with these skills are being paid on average £12,500 more. We hope that expanding the Lloyds Bank Digital Academy to Bristol will help to close the current skills gap, and that employers and government will continue working together to help more people get online.

Stephen Noakes, Managing Director, Retail Transformation, Lloyds Banking Group
The Great British digital divide
The digital divide spans beyond the workplace, with 11.9 million people (22%) without essential skills for day-to-day online activities. One in 10 (11%) say they are unable to turn on a smartphone or laptop and 13% are unable to open apps.
More than four million adults are 'offline', with 4.1million (8%) not having used the internet over the last three months. Half of those who are offline (48%) are under 60 years old, and (47%) are from households with low income, while people with a disability are 35% more likely to be missing essential digital life skills.
The report showed concerns over online safety as one of the biggest barriers to people being online, with more than half (58%) saying it prevents them from using the internet. Those defined by the report as 'digitally disengaged' may also be at risk of missing out on many of the advantages of being online. People without digital skills are 35% less likely to be saving money, and pay on average up to 6% more for utilities.

Lloyds Banking Group expands Digital Academy
Without intervention, by 2030 it is forecast that 4.5 million UK adults will be 'digitally disengaged.' To help tackle this issue, the Lloyds Bank Digital Academy – which was first launched in Manchester in 2018 – will be taking its free service to the South West in Bristol later this year.
Digital skills are now a near universal demand in job adverts. Today's report finds that people using the internet for work has risen to more than half of the population. This is not a trend that is going to slow down. We want to create a workforce that is empowered by technology and that means equipping them with the confidence to use it.

Margot James, Minister for Digital and the Creative Industries