Lloyds lends families a hand with new mortgage and savings offer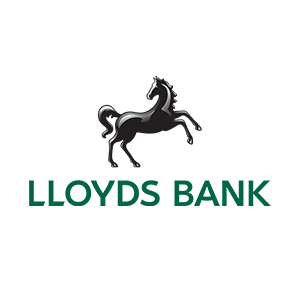 28 January 2019
· Lloyds Bank launches new market-leading first-time buyer family support mortgage
· 2.99% mortgage rate linked with market-leading 2.5% savings rate
· Millennials' number one life goal is to own a home but deposit still biggest barrier
· Parents want to help but worry about needing cash later in life
Lloyds Bank has launched a new way for families to help their children achieve their top life goal, while rewarding family members with a market-leading savings rate.
New research from Lloyds reveals that the number one life goal for people aged 18 to 35 is to buy a house (43%), but half say that saving a deposit is the biggest barrier. Meanwhile, more than two in five parents (41%) would like to help financially, but worry that they'll need the money later in life.
The new Lloyds Bank Lend a Hand mortgage removes the need for a deposit from the first-time buyer – this is provided by the savings of a family member, who can contribute up to 10% of the loan as security.
The three-year fixed mortgage at 2.99% will also provide a boost for the Bank of Mum and Dad, helping parents make the most of their savings at a three-year fixed rate of 2.5%.
Vim Maru, Group Director, Retail at Lloyds Banking Group, said: "We are committed to lending £30billion to first-time buyers by 2020 as part of our pledge to help people and communities across Britain prosper – and Lend a Hand is one of the ways we will do this.
"At the heart of this market-leading product is helping to address the biggest challenge first-time buyers face getting on to the property ladder, while rewarding loyal customers in a low rate environment.
"Although times have changed, children still have a similar ambition to their parents – to own their own home. Lend a Hand helps parents to invest in their children's future and get the best return on their cash."
Life goals The research shows that after buying a home, getting married (36%), and starting a family (32%) are the most popular life goals for millennials. Half (50%) say that lack of a deposit was the biggest obstacle to buying their first home, while a quarter (26%) say they have other priorities just now and another 24% say they can't afford to buy in their desired location.
The deposit mismatch
Millennials believe they will need a £53,718 deposit to get the keys to their first home, with those in London expecting to put down £97,232. However, parents think it will only cost their children an average of £28,704 – and £37,233 in London. The actual average deposit for first-time buyers is £33,211 (and £110,182 in London). In fact, the parents' estimate is six times higher than the average deposit that they claim to have needed for their first home (£4,600).
Although parents recognise the struggle their children face to get onto the property ladder, only one in four (25%) think their child should save more. The poll reveals that 18-35 year-olds are saving on average £182.80 a month, which means it would take around 15 years to save for the average deposit at that rate, or just over half a century (52 years) to amass enough for a London pad.
The research shows that parents have average savings of £43,416 – 30% more than the average deposit needed. Those polled do want to help their children, but two in five (41%) are put off as they might need the money later and 39% think they may need it for retirement.