Three quarters of SMEs risk missing out on mobile business despite £262,000 digital turnover boost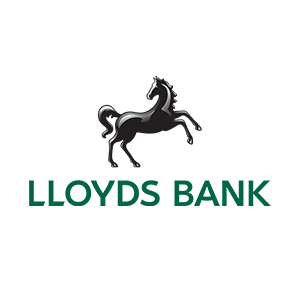 27 November 2019
More than three quarters (76%) of small business websites are not mobile-friendly
Small businesses with better digital skills are boosting turnover by £262,000
Three out of ten (30%) of small businesses saved at least one day per working week by prioritising social media and cybersecurity
More than three quarters of the UK's SMEs* could miss cashing in on online business, despite a £262,000 surge in productivity and turnover driven by smarter online skills.
The latest Lloyds Bank Business Digital Index revealed that in the past 12 months, there has been an 18% increase in the number of small businesses that can make payments via smartphones (up from 29%).
However, 65% of small business websites are still not 'mobile-friendly' meaning they could be missing out on the growing numbers of 'mobile-first' spenders.
The report – the largest of its kind into the digital skills of 1,500 UK SMEs – also highlighted the benefits linked to greater technology skills, with a third (33%) of firms – around 1.3m small businesses – reporting increased turnover and time-saving as a result of being more tech-savvy.
Worryingly the report also found businesses without complete Essential Digital Skills, are almost two and a half times more likely to be shutting down their business within the next two years, compared to those with full digital skills.
Positively businesses with more advanced digital skills are seeing a return on their investment, with an average turnover of £754,000. This is £260,000 higher than the average business polled. They have also seen a 21% increase in turnover in the last two years, saving one day per week by adopting more technology-based processes. In 2018, small businesses with cloud-based systems, online accounting software and digital training tools had an annual turnover of £103,000 more than those without. This year, the difference more than doubled in 12 months to £262,000.
The report found that SMEs younger than three years old have better digital skills, with almost two-thirds (63%) of this group having the highest level of capability. This is 18 percentage points more than those SMEs older than 10 years in the same group.


As more small businesses adopt an increasingly digital mind-set and step up their game on staying safe online, they are seeing improved skills translating into increased turnover and productivity. Using social media as an opportunity for growth is firmly on the radar, catapulting greater skills in these channels up the most-wanted list.In a world where more people are doing more in their everyday work and personal lives with mobile devices, small businesses are putting increasing energy into keeping pace, with more than double the proportion now having mobile-optimised sites. However, those failing to adapt have been left behind in a competitive marketplace

Nick Williams, Deputy Group Transformation Director, Lloyds Bank
Tony Danker, CEO at Be the Business, said: "As the 2019 Business Digital Index shows, tech adoption can be transformative for small businesses and the broader UK economy.
"Combining the right skills with the right technology will unlock huge productivity gains for small businesses. The benefits can't be ignored. Every business leader should embrace these six essential digital skills as part of their path to growth."
This year's report found that businesses are doing more to improve security online, with 42% having improved their cybersecurity capabilities. As a result, more consumers are benefiting from increased security when shopping and browsing online.
More than nine out of 10 (95%) small businesses now also have key online security skills, such as the ability to keep software up to date and with appropriate password policies in place.
Despite this, more than a quarter (28%) of small businesses are still connecting to unsecure networks, highlighting that there are still areas that need to be focused on to improve safety. One in ten small businesses without essential digital skills are also two and a half times more likely to close within the next two years, compared to those with essential technological capabilities.
The use of social media for business continues to grow, and this kind of marketing expertise is the most desired.
Although Snapchat and Pinterest have had a sharp drop in SME uptake (from 27% to 10% over the last year), more than half of small businesses use social media to communicate with suppliers and customers. Facebook is the most popular, with more than half (58%) of businesses using the networking site, and Twitter use is up from 39% to 48% over the last year.