Emma Stacey
Health and Wellbeing Strategy Manager

As one of the driving forces behind our health and wellbeing strategy, Emma's role focuses on everything from facilitating our wellbeing services to defining how we support colleagues touched by cancer.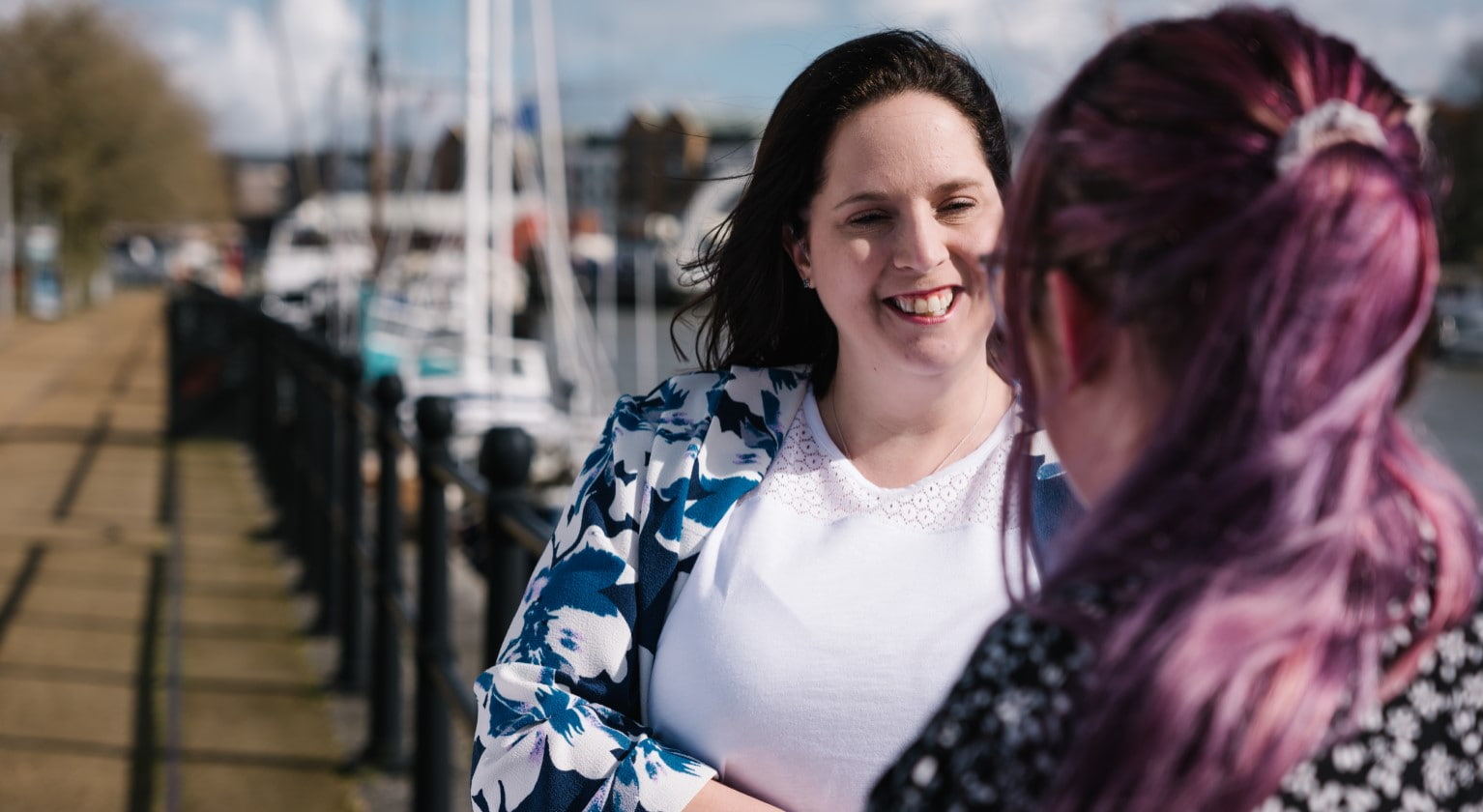 I joined Lloyds Banking Group back in 2005, when my youngest child was eight months old. I took on an admin role in business banking and worked part-time in the evenings so I could work around childcare. But right from the start, I was clear I wanted to build a career here. In fact, I've had 13 roles since then – many promotions but many sideways moves too, where I've learned about different parts of the business.
Rediscovering a love of learning
I left school with only GCSEs. My teachers weren't supportive and I didn't want to stay on. So, it's been wonderful to rediscover my passion for learning at Lloyds Banking Group. I've completed a Level 5 HR Apprenticeship, which gave me a deep understanding of our people function. This really fired up a passion for our colleague experience. Now I'm in the final few months of completing a Level 7 Senior Leaders Apprenticeship, which will give me a post-graduate diploma in Business Administration.
"Lloyds Banking Group not only supported me financially with these qualifications but allowed me to dedicate 20% of my working hours to help complete them too."
Both have involved quite a lot of academic study. It's not been easy but an incredibly rich experience, nonetheless. And there's no shortage of support. Lloyds Banking Group not only supported me financially with these qualifications but allowed me to dedicate 20% of my working hours to help complete them too.
Making an impact when it's needed most
One of my priorities is helping to develop our Working with Cancer pledges. One in two of us will experience a cancer diagnosis in our lifetime – so almost everyone will be touched by cancer at some point, either with a diagnosis or as a caregiver. I'm really proud to be leading our activity on this, making sure we take a research-based approach and support colleagues when it matters most to them.
I feel both lucky and humbled to be able to set the strategic direction for the support we'll be delivering across our Group. My own life was first touched by cancer eight years ago, when my husband was diagnosed. The support I received from the business and my managers has been exemplary throughout. Part of my focus is to make sure all colleagues have a similar experience.

"It's not often you manage to deliver something so meaningful to so many people. I can't think of much I could work on that would be more important right now."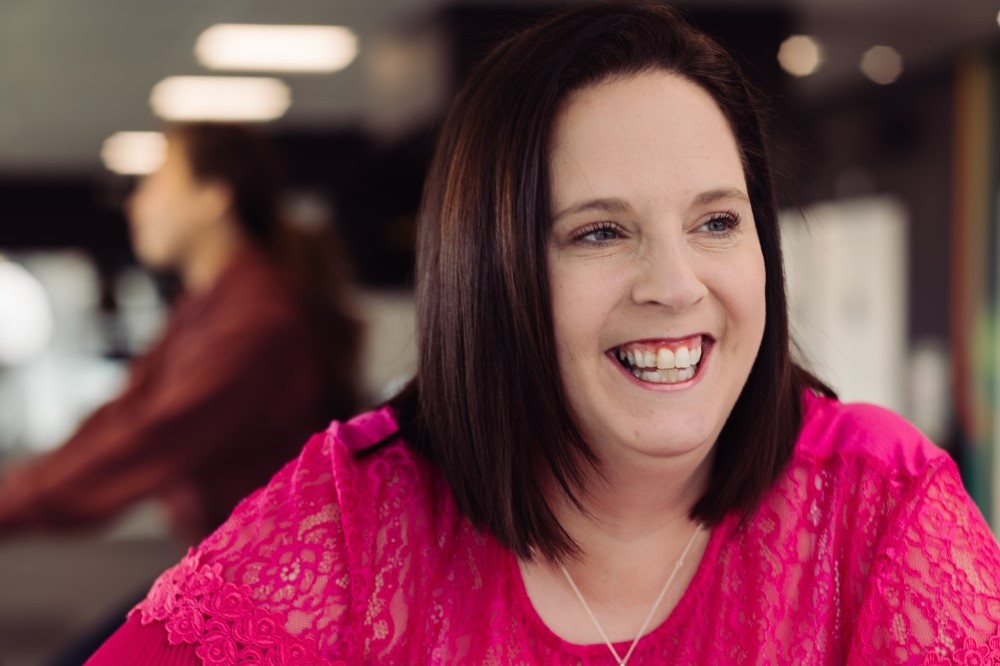 Winning on wellbeing
Essentially, my job is to help our people be at their best, inside and outside of work. It's incredibly satisfying. I have a team of colleagues and together we explore wellbeing solutions and external providers, and analyse research to make sure our wellbeing strategy is data-driven and puts the needs of colleagues first.
As someone with multiple disabilities, who is also a 'sandwich carer' (someone who looks after elderly relatives as well as children), I couldn't have asked for better than the support I've had at Lloyds Banking Group. In the last year alone, I've been supported through a major surgery myself and through my father receiving a cancer diagnosis. My managers and my team have shown they truly care. This makes me more determined to deliver the very best wellbeing plan I can for every colleague.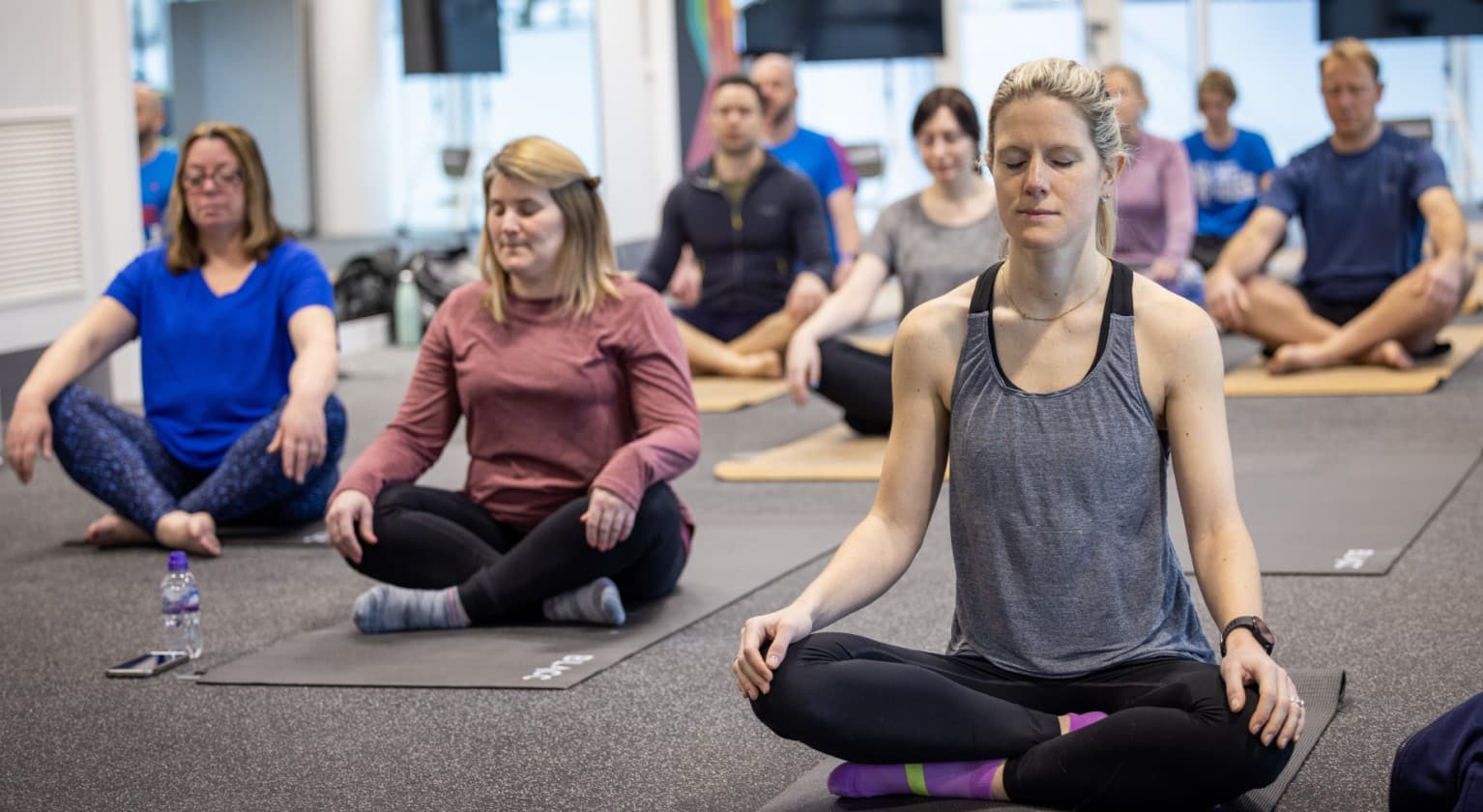 Health and wellbeing
We encourage a culture of wellbeing and inclusivity, and provide a range of health and wellbeing services to meet the diverse needs of our colleagues.
Health and wellbeing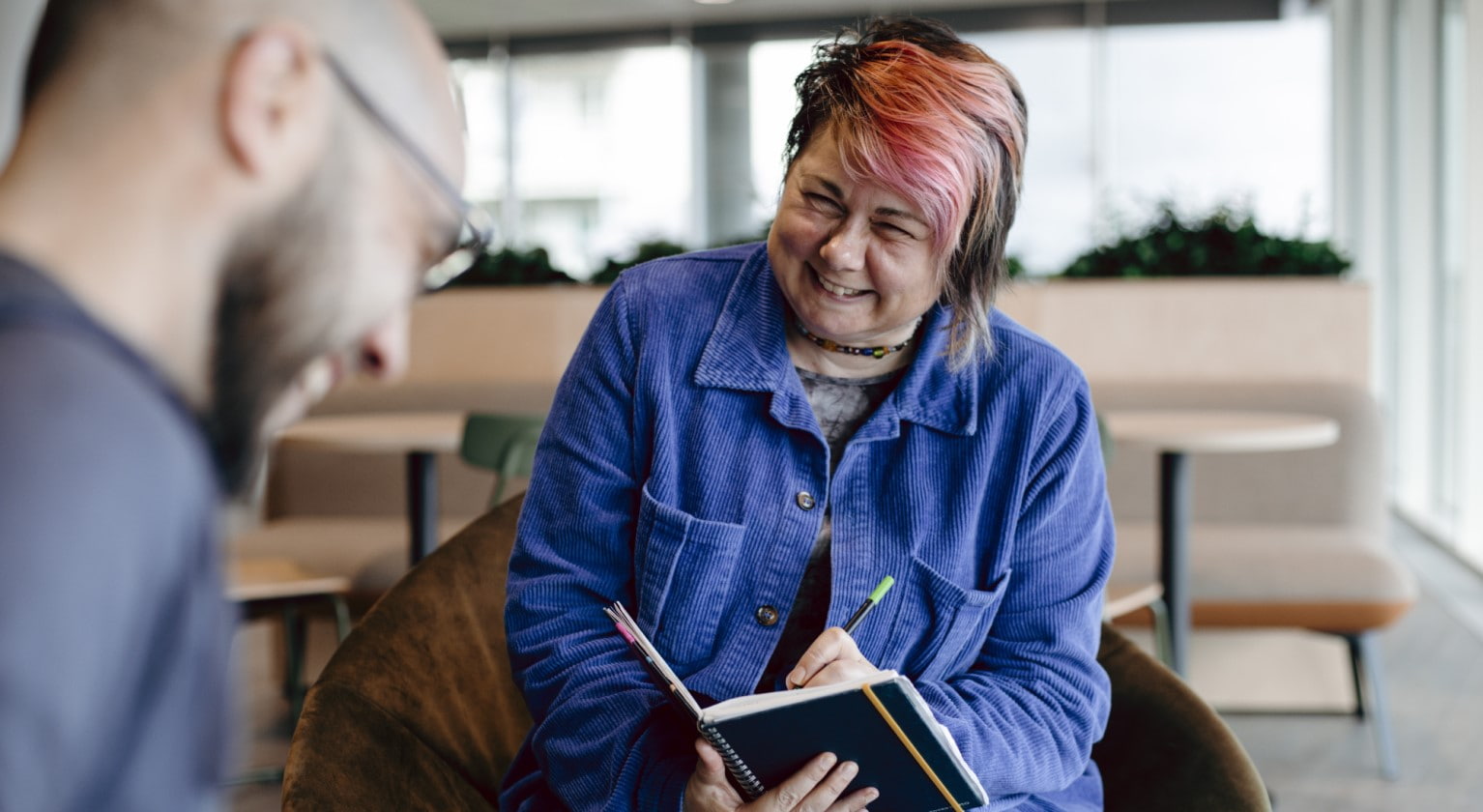 Learning and development
We prioritise personal development, whether that's through professional qualifications, leadership courses or everyday learning. 
Our learning opportunities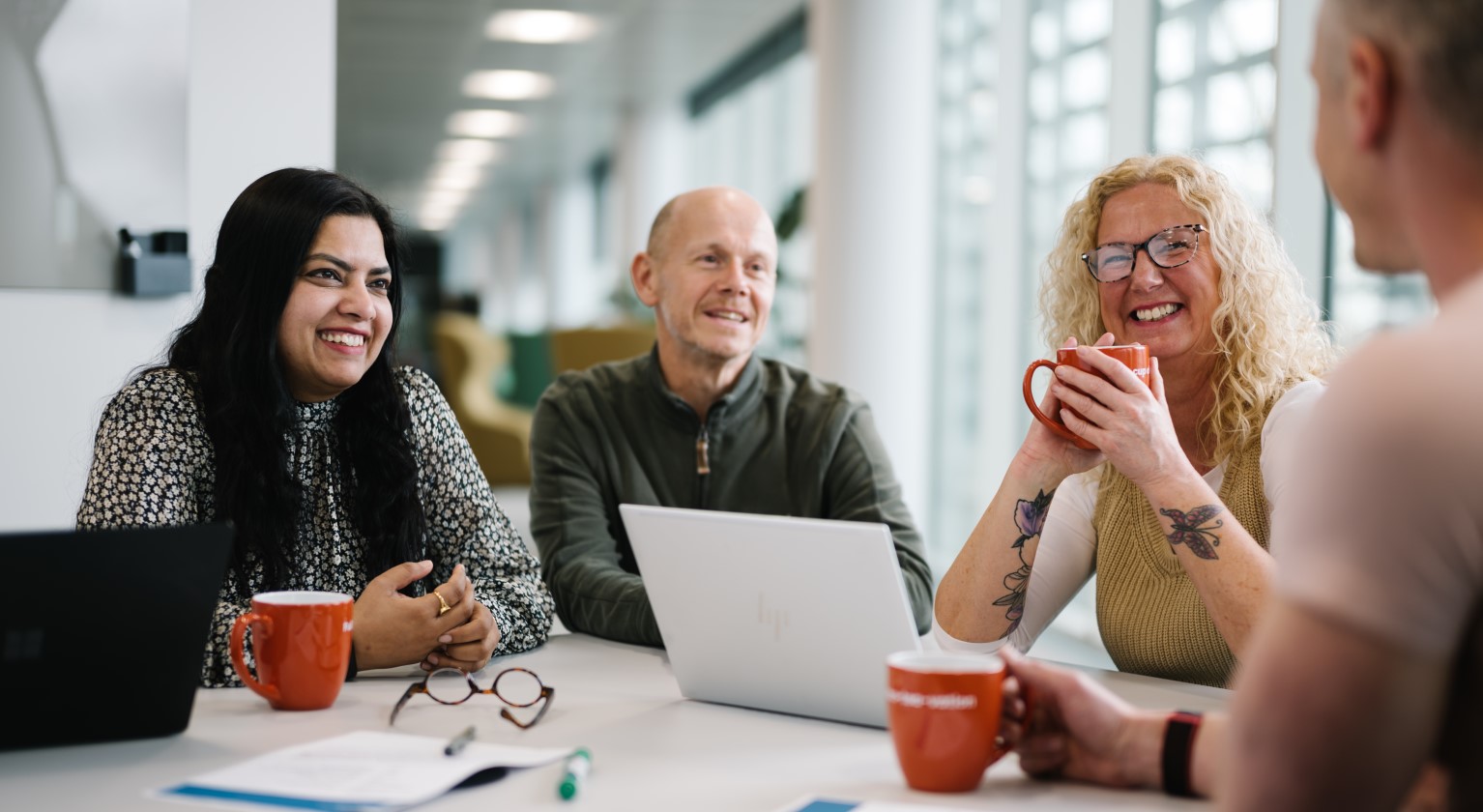 Colleague stories
Hear first-hand from our colleagues across the business about their diverse experiences and why they love working at the Group.
Colleague stories