Rachel Harper
Senior Team Manager, Moments of Truth

Rachel is a Senior Team Manager based in Newport, South Wales. She started her career 18 years ago when she joined the Group as a telephone agent, supporting customers with their general banking enquiries.

Since starting at the Group Rachel has had a range of roles, in which she's been able to gain a variety of new skills and experiences.
In 2017 Rachel's passion for supporting customers found her leading a brand new team: the Group's 'Moments of Truth' team, who provide customers with dedicated financial support during times of vulnerability, working alongside organisations such as Macmillan Cancer, Customer Bereavement, Representative Access and British Sign Language. The team also has trained colleagues to provide specialist support in domestic and financial abuse, providing financial guidance and signposting to charities for emotional and practical support.
In reaction to the COVID-19 pandemic, a further team has been set up to support family members and third parties on behalf of incapacitated customers and family members of those bereaved who have not been able to visit branches due to challenges presented.
Rachel's story
"My team is made up of 140 specialist colleagues who are based in Newport Contact Centre, South Wales. The team was originally formed to help vulnerable customers facing key 'moments of truth' in their personal circumstances; offering expert support and guidance with their financial needs.
"The team was formed to help vulnerable customers facing key 'moments of truth' in their personal circumstances; offering support and guidance with their financial needs."
"Customers are handled with empathy and understanding, and my team's objective is to always improve the customer's situation in their hour of need. To best equip my team for these interactions they have received comprehensive training including support from Macmillan nurses, and have worked in collaboration with the British Bankers' Association to develop and embed the bereavement principles.
"I feel immense pride when I consider how my team make a heartfelt difference in every customer interaction. Whether they're helping someone through the process of losing a loved one, offering financial support to a customer who's been diagnosed with cancer, or providing a hard of hearing customer with a point of contact over the phone, they offer peace of mind on day to day account activities.
"The role we play is central to our customers and the Group – it's great knowing we're here when customers need us the most."
Working with purpose
"Helping Britain prosper is something that I'm extremely passionate about – I got the chance to show this in 2016 when I led colleagues in my office to fundraise over £50,000 for various charities."
During the same year, Rachel organised a team of 150 volunteers who collected over £100,000 in donations taking calls for BBC's Children in Need telethon.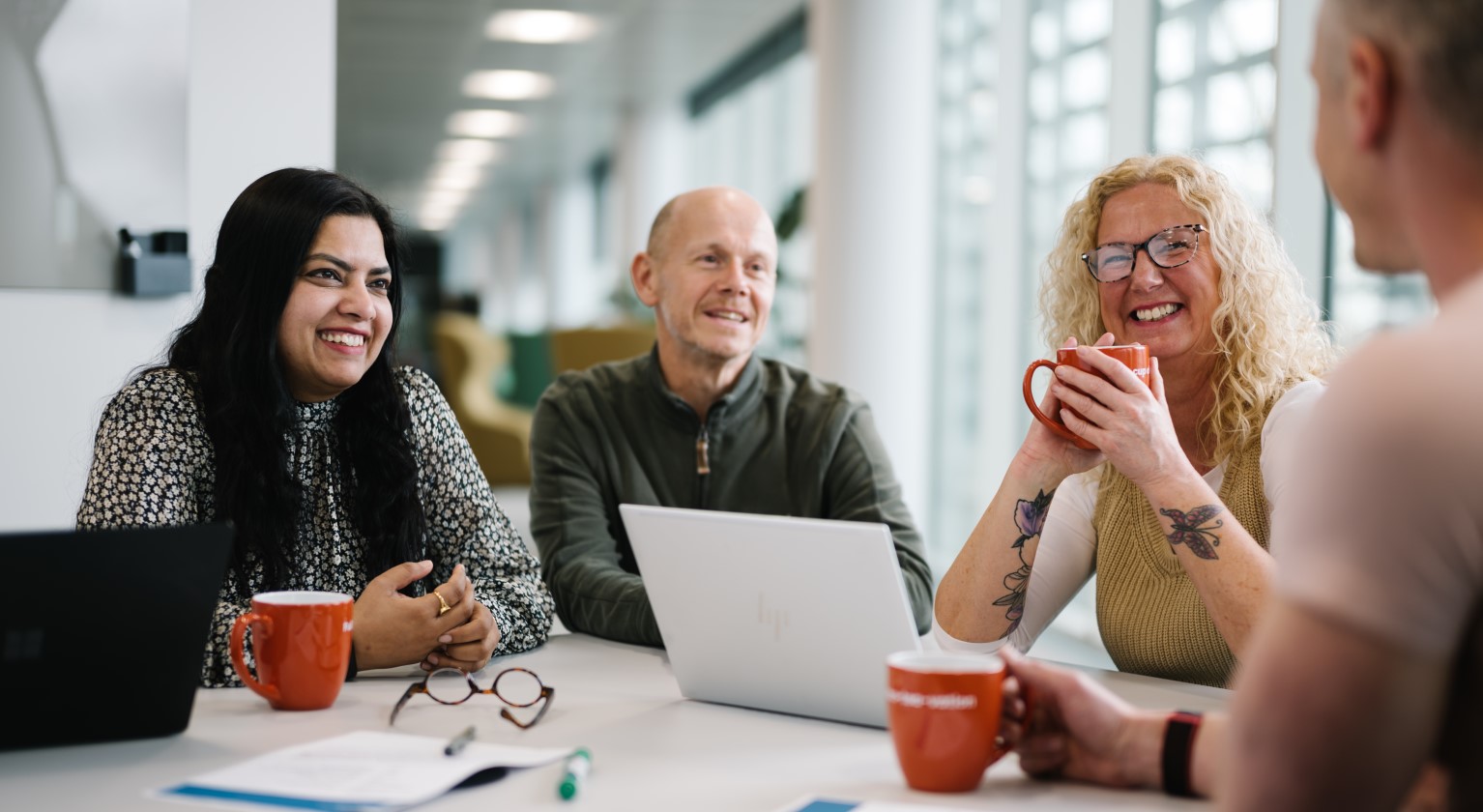 Colleague stories
Hear first-hand from our colleagues across the business about their diverse experiences and why they love working at the Group.
Colleague stories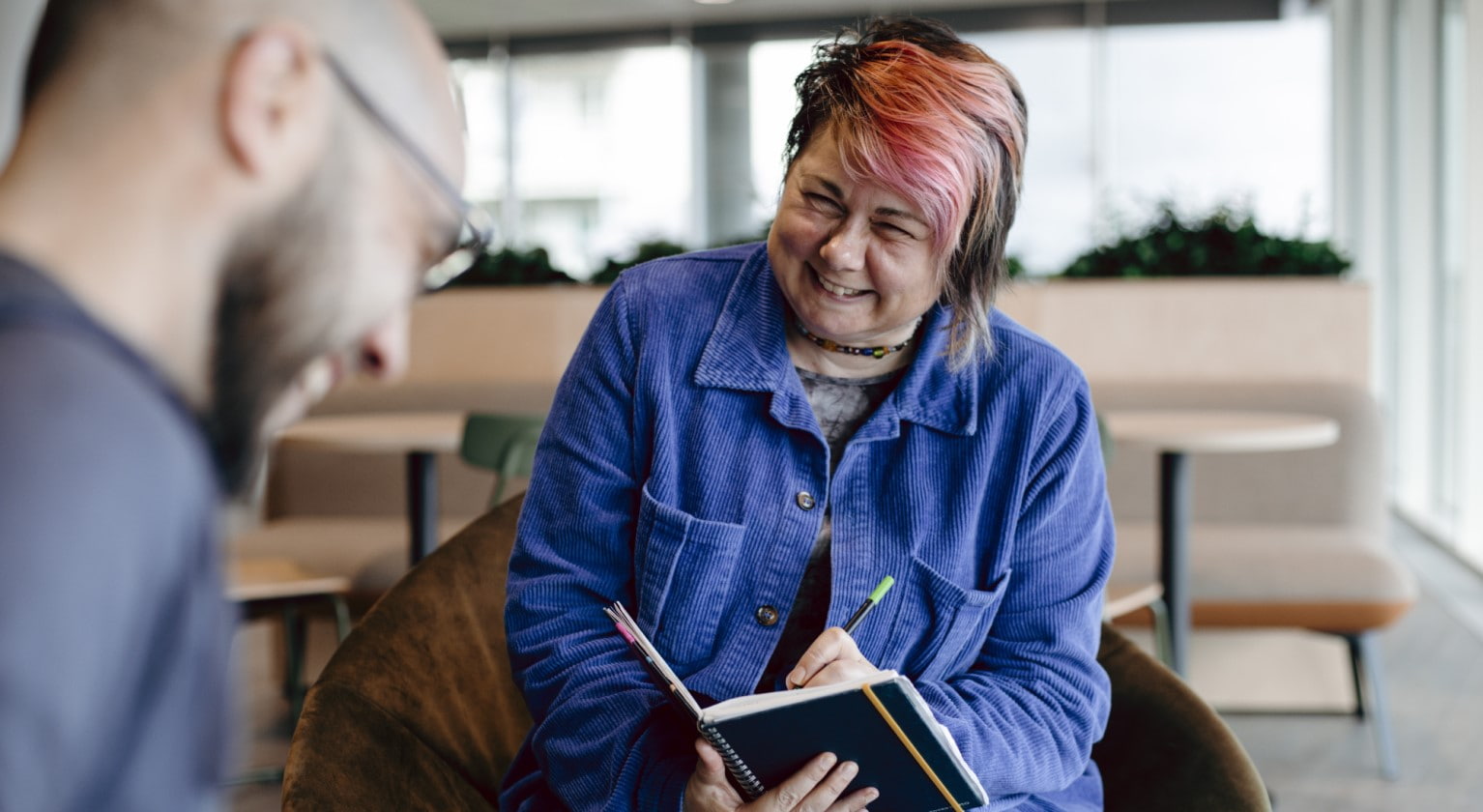 Learning and development
We prioritise personal development, whether that's through professional qualifications, leadership courses or everyday learning. 
Our learning opportunities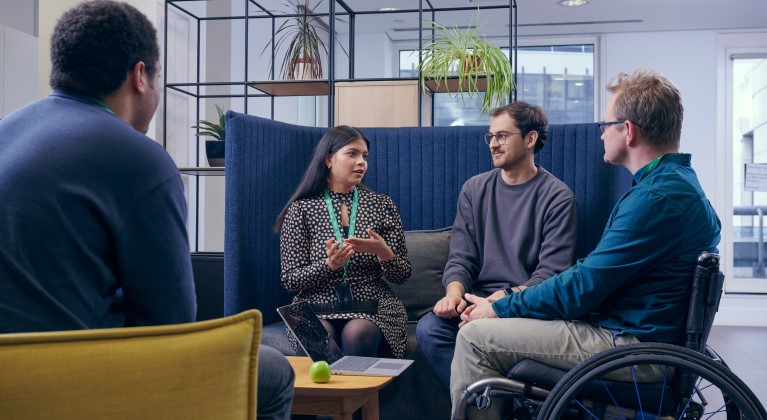 Culture and inclusion
We pride ourselves on creating a great environment for colleagues to work in – one which is inclusive, driven by our values, and where everyone can be themselves.
Our culture