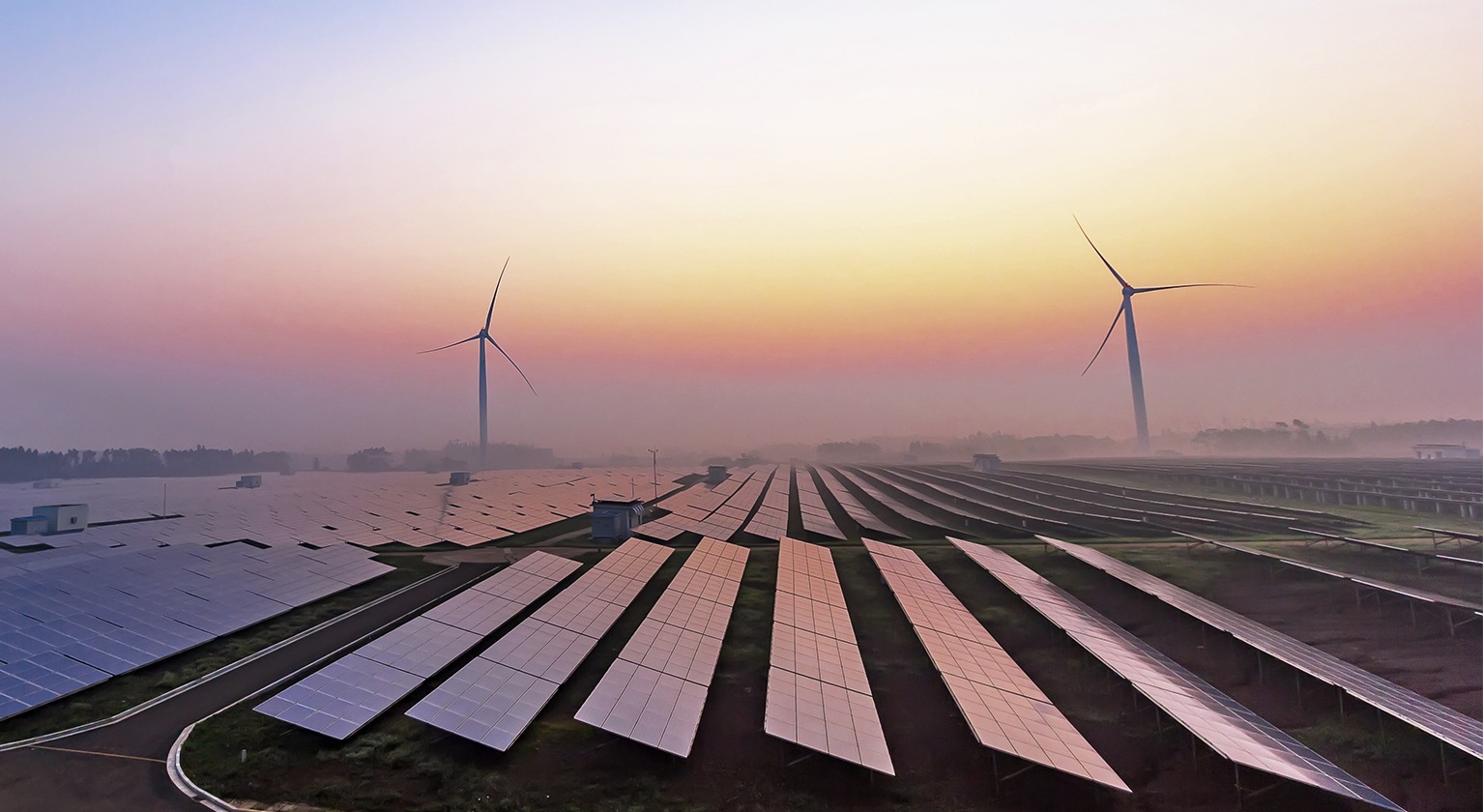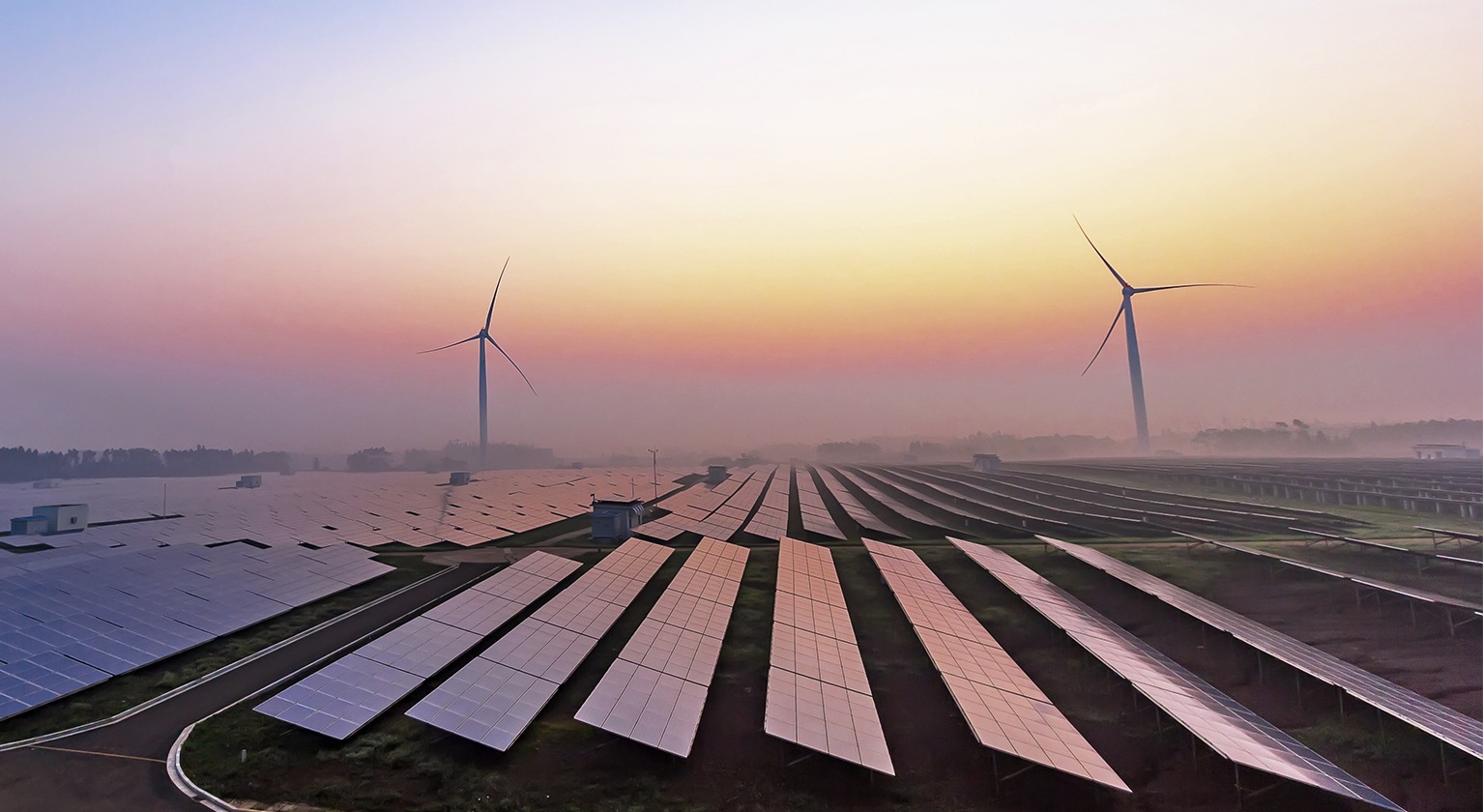 Green financing has a critical role to play in working towards net-zero and in the fight against climate change. But what exactly is it, and why is it so important?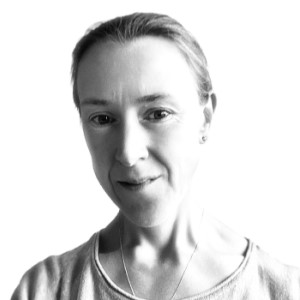 13 October 2021
3 min read
The Climate Change Committee estimates that the UK will need to invest £1.4 trillion between 2020 and 2050 to reach net zero (where greenhouse gas emissions, particularly carbon dioxide, are minimised). This represents a significant opportunity for growth of the green economy, creating new green jobs while reducing carbon emissions.
Green financing has a critical role to play in working towards net-zero and in the fight against climate change. And as we begin to recover from the pandemic, green finance presents a huge opportunity to build back with a greener future, creating new businesses and jobs.
Green financing explained in 60 seconds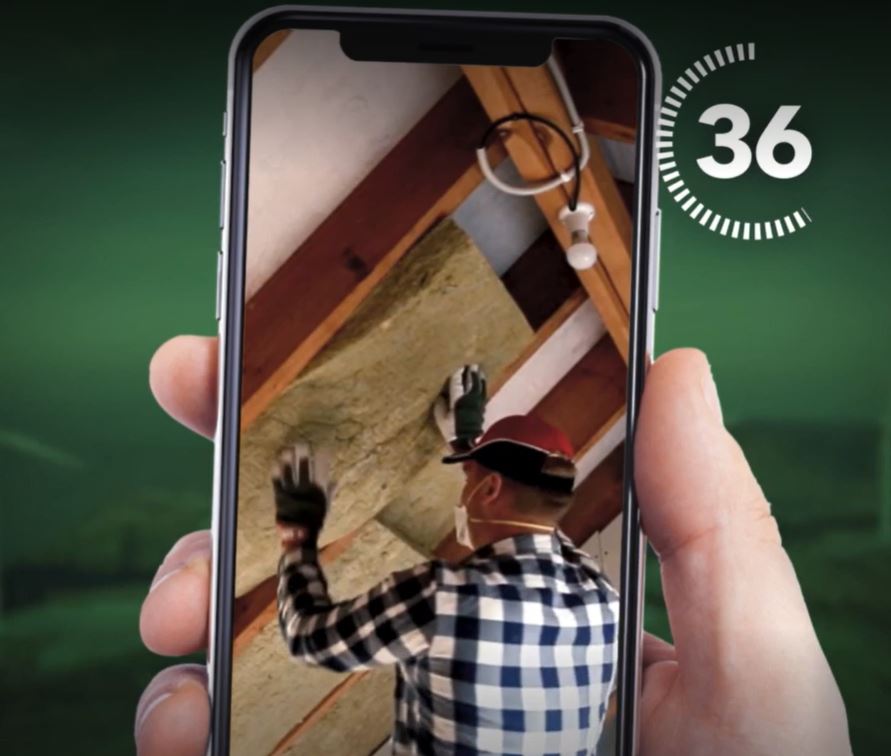 What exactly is green financing?
Simply, green financing is a loan or investment that supports environmentally-friendly activity, such as purchasing environmentally-friendly goods and services or building environmentally-friendly infrastructure.
Making the necessary lifestyle and business changes to become greener can be expensive, so green financing can often include incentives that make it easier to deal with the cost of switching to electric vehicles or improving the energy efficiency of your home, for example. So it can help people and businesses make good purchasing and investment decisions for both themselves and the environment.
Green finance has well and truly entered the mainstream. As risks associated with environmentally-damaging products and services increase, over time we can expect purchasing and investing in green alternatives to become the norm.
Banks are increasingly making more green finance available and accessible to fund green projects such as wind and solar farms, and to invest in businesses themselves to help them become greener. Banks therefore play an essential role in helping people and businesses to access the money to support environmentally-friendly activity.
The importance of green financing in supporting the transition to a low carbon economy has been recognised by the upcoming COP26 in Glasgow in November, a UN conference convening 190 world leaders to agree plans to protect the planet. This follows on from COP21 in Paris in 2015, where governments agreed to limit global warming to well below 2 degrees Celsius – preferably to 1.5 degrees – compared to pre-industrial levels. COP26 will see countries developing strategies to put these targets into practice, and 'climate finance' forms one of the five main themes.
Get the latest news and insight from our experts
Why is climate finance being covered at COP26?

Mobilising finance is one of four key goals at COP26 because the whole global economy will need to transition to minimise carbon emissions in order to limit global temperature rise.
At present, globally, we are not on track to meet these goals. One of the greatest challenges we face is a lack of financing to fund the solutions for a low carbon future.
Global collaboration is required as the countries who are poorest or most vulnerable to climate change, such as small island nations, need a helping hand. With COP26 attracting representatives from countries across the world, it is the perfect place for all to come together to combat climate change.
What's the difference between climate finance and green finance?
Climate finance, as will be discussed in COP26, is a subset of green finance. It refers primarily to public finance, or where developed countries provide financing through a variety of sources, that promotes multilateral efforts to combat climate change. Green finance is a wider term that encompasses all financial flows that support sustainable environmental objectives.
Why is green financing important?

In a nutshell, green finance can provide economic and environmental benefits to all, and needs to be managed to ensure there is a just transition to a low carbon society.
Socially, green financing expands the number of individuals and businesses who can gain access to environmentally-friendly goods and services, especially for the vulnerable and marginalised. This makes the transition to a low carbon society more equal, creating more socially inclusive growth.
It means more money is invested into businesses to help them become greener. This can help businesses to grow, creating jobs, reducing carbon emissions and stimulating the economy, creating a 'great green multiplier' effect where both the economy and environment continuously benefit. A win-win for everyone.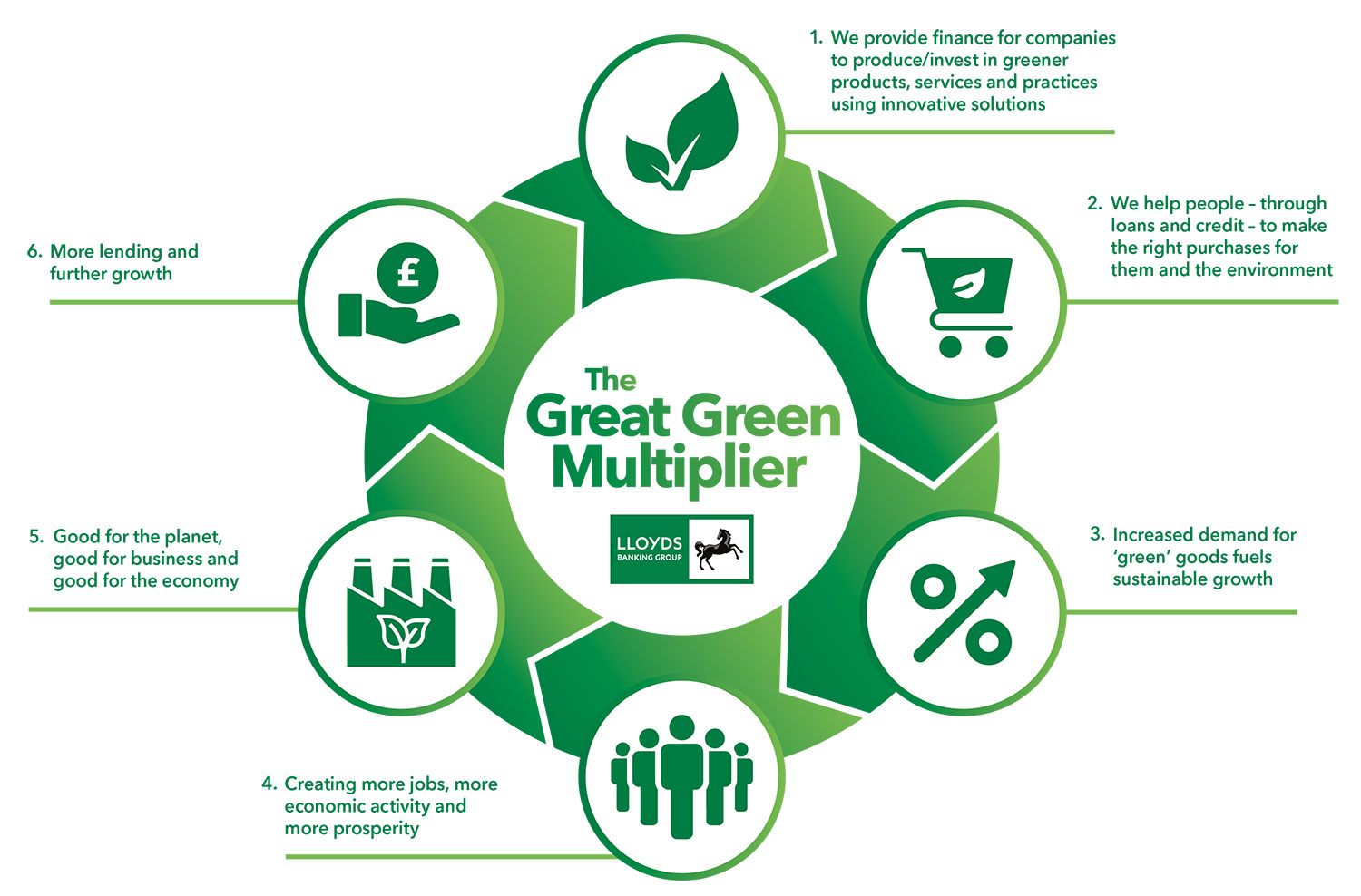 At Lloyds Banking Group we want to play our part in supporting the transition to a low carbon economy, furthering our purpose of Helping Britain Prosper, and have committed to increasing our funding for green finance for commercial banking to £5 billion. We have also launched several green finance propositions for our commercial clients, as well as our mortgage and motor finance customers.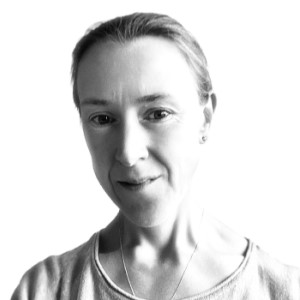 About the author
Sarah Wire
Sarah joined Lloyds Banking Group as a Senior Manager within General Insurance in 2012, and has led the product management and development of a number of general insurance product lines.
In 2016 she became the Business Support Manager for the General Insurance & Protection Director and then led the Motor Insurance business from the end of 2018, adding to that the Commercial Insurance business a couple of years later, before moving in to her current role as Senior Manager within the Sustainable Business team. In this role she has been leading on work to embed the Group-wide sustainability priorities, and developing initiatives that contribute to the Group's transition to net-zero.
Sarah gained her MBA from the University of Strathclyde Graduate School of Business in 2004, having started her studies whilst working for Standard Life Assurance Company as a Graduate Management Trainee.
Sarah's background
Close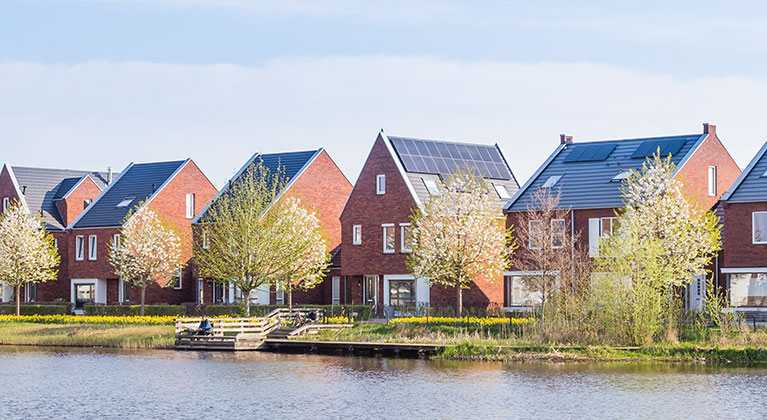 Seizing the green growth opportunity
The transition to a green economy will support the UK's recovery and promote long-term prosperity, while helping to make our planet more resilient.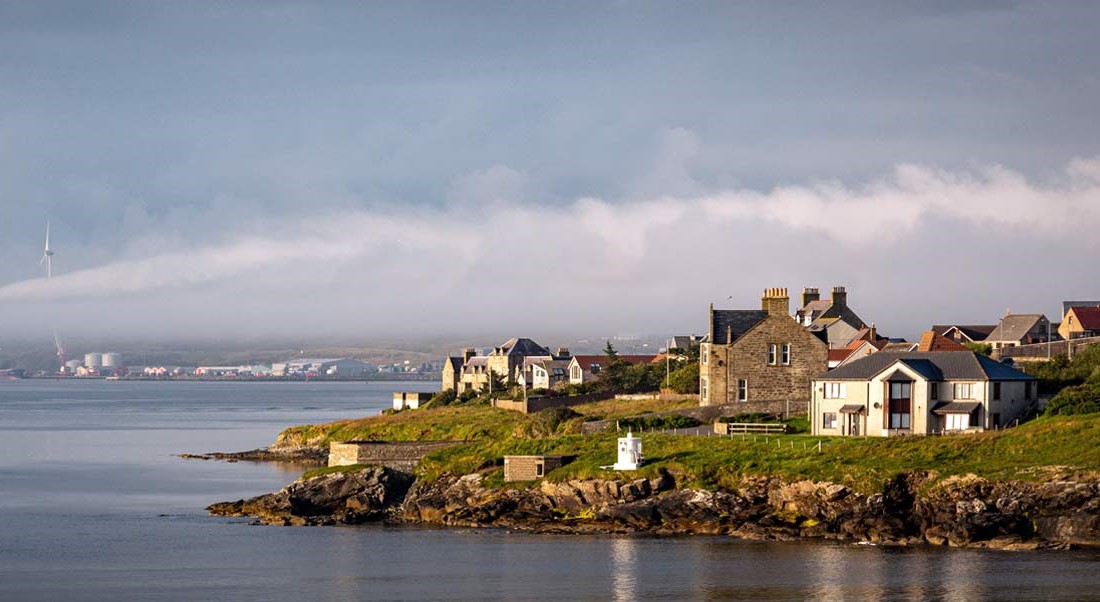 The UK Green Growth Index
Looking at the opportunities and challenges of the net zero transition across the individual nations and regions of the UK.
Read more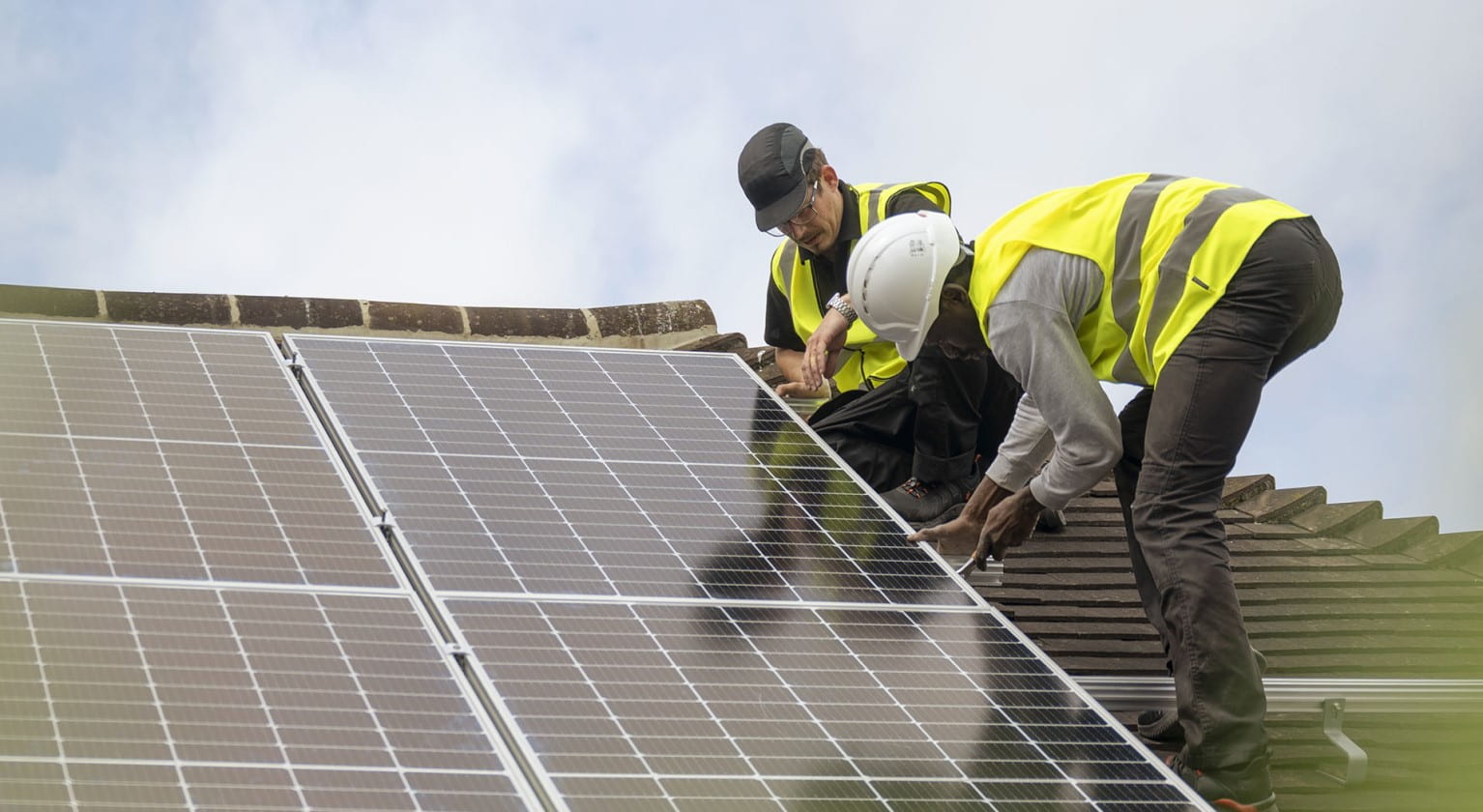 Sustainable finance
Enabling the transition to a low carbon, more sustainable and inclusive future for people and businesses is key to delivering on our purpose.
Sustainability at the Group