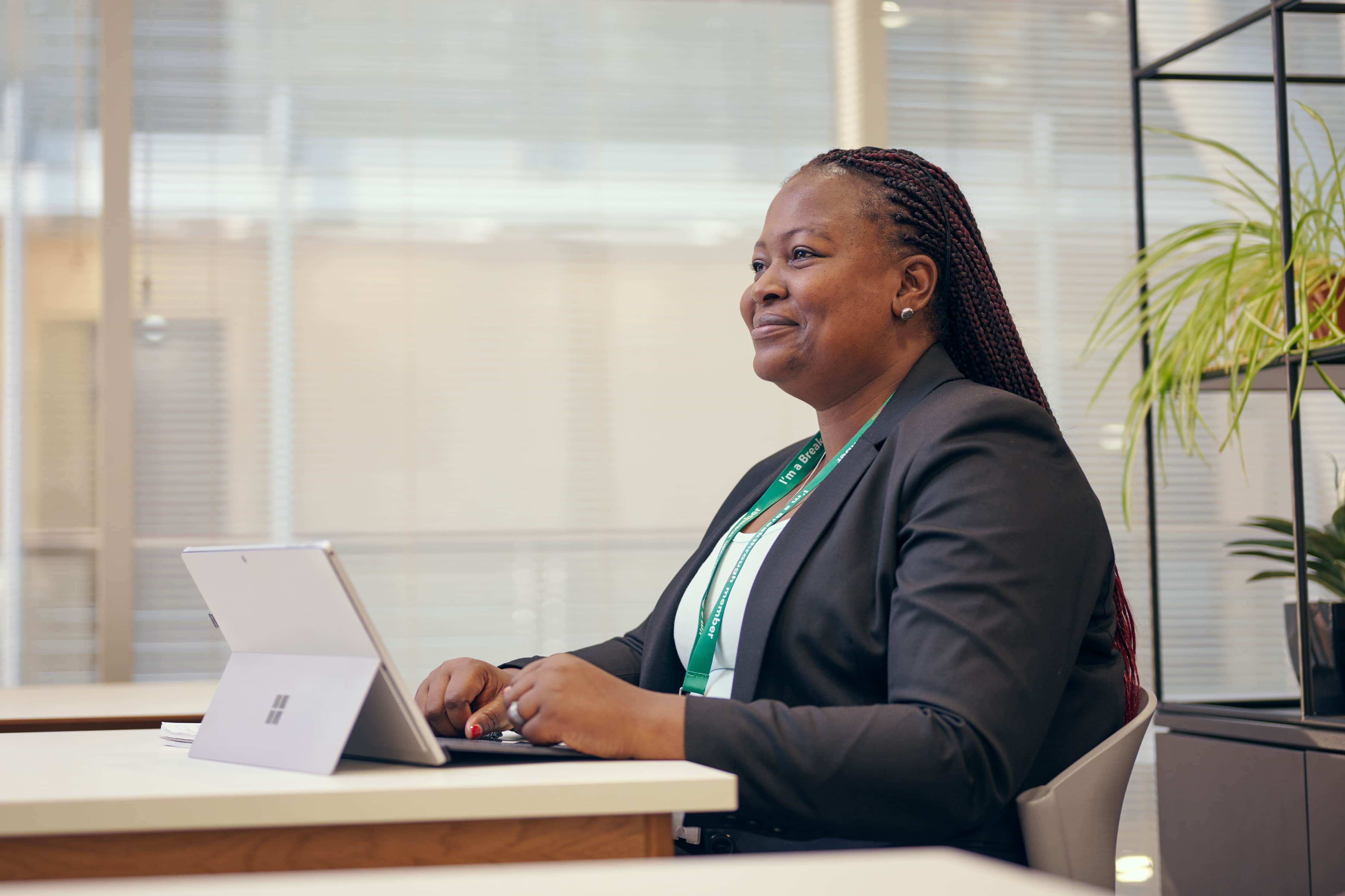 Our stand against racism: 2021 update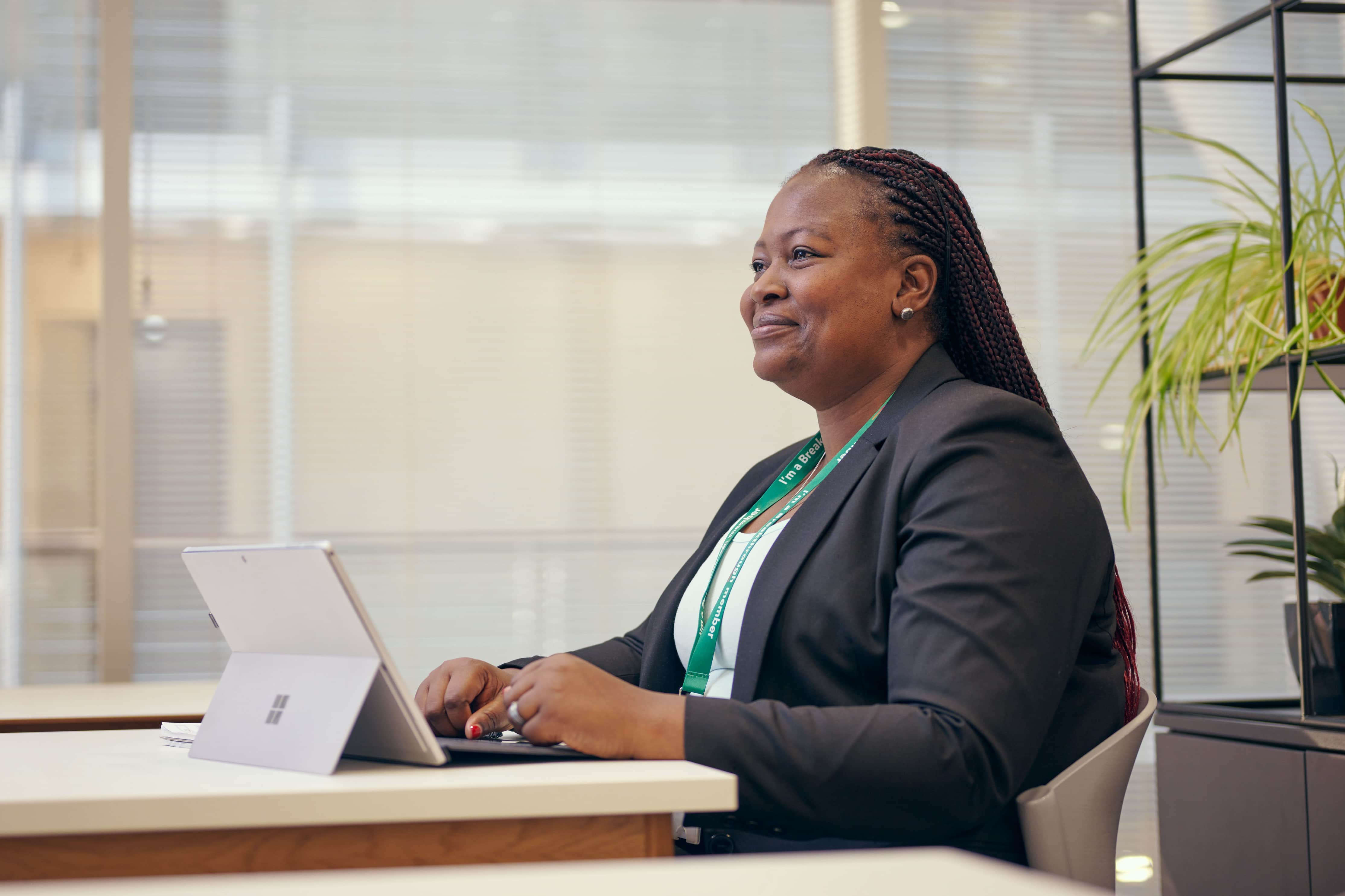 Our Race Action Plan is constantly gaining traction.
Samantha Owo, our Race Action Plan Lead, discusses both progress to date and plans for the future.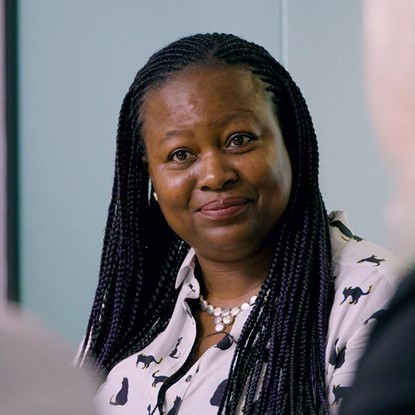 20 December 2021
4 min read
The Race Action Plan sets ambitions for Lloyds Banking Group that are, by any stretch of the imagination, tough.
To my mind, that's precisely the way it should be - we must always lead by example and pave the way for others to follow.
Let's be absolutely clear. We've always stood against discrimination in all its forms. We also consistently strive for inclusion and equality.
And as the world continues to change around us, it's now become more important than ever that we accomplish our commitments. None of us could have predicted the outcry following the unjust death of George Floyd in May 2020.
Similarly, none of us could have envisaged the global coming together behind the #BlackLivesMatter movement forging a discernible shift in society.
Inclusion and diversity have always been a priority for us and we'd set significant targets as part of our Helping Britain Prosper Plan, but the Black Lives Matter movement helped us recognise we need to do more and at pace.
It is against this backdrop that we launched our Race Action Plan in June 2020.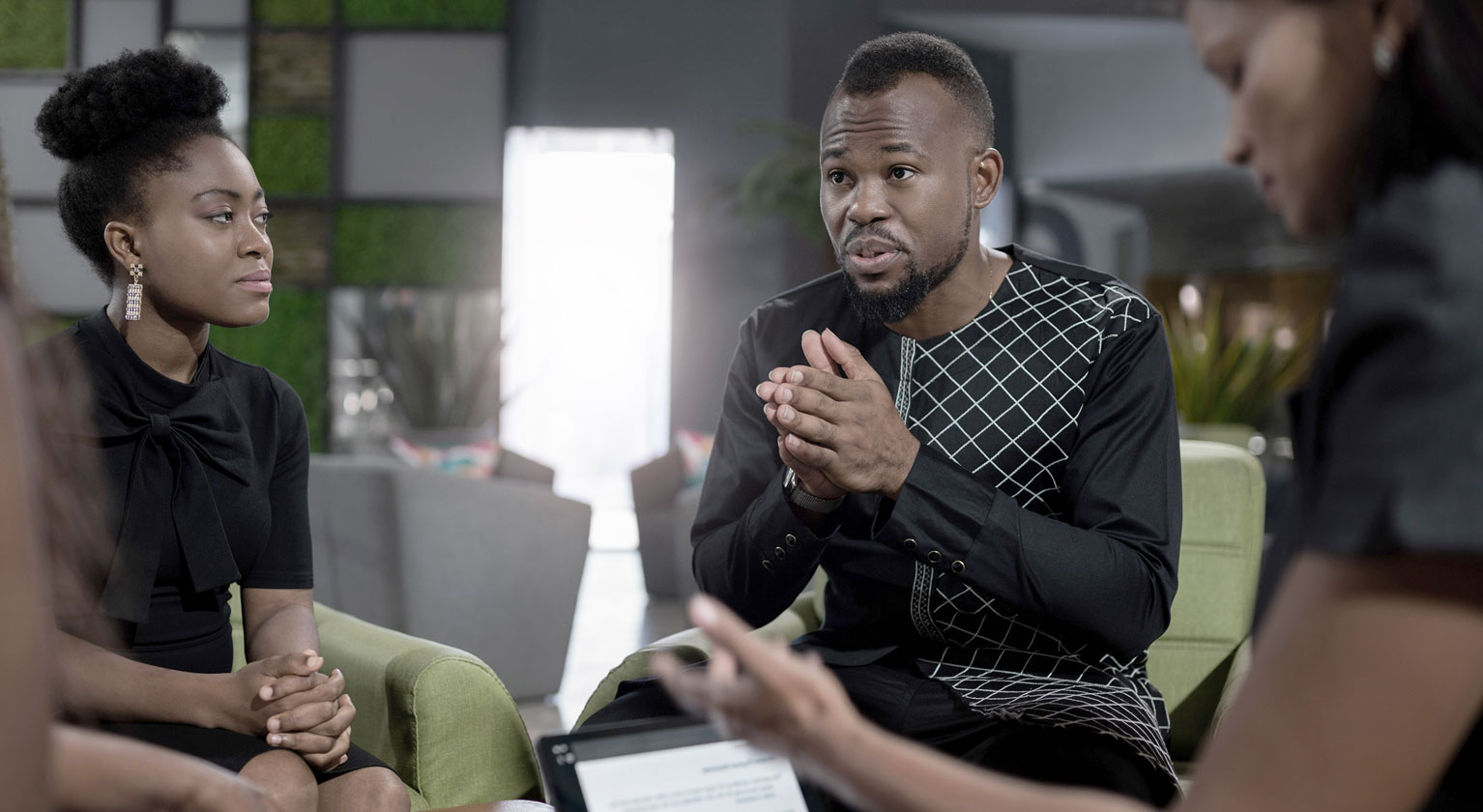 Initially, I had mixed emotions. Would this initiative truly be the fundamental step change for Black people here at Lloyds Banking Group as well as elsewhere?
Now, senior leaders across all organisations are both listening with intent and striving to understand the struggles of being Black in the UK. Discussing the challenges we face at work in ways that were previously unimaginable.
This was certainly my residing hope. I wanted it to prove to be the catalyst for creating a truly inclusive workplace. A place where members of Black, Asian and Minority Ethnic communities can thrive and succeed at work.
As a Black British woman of Nigerian heritage, who has worked for the Group for over two decades, I have experienced many listening sessions, many initiatives, and many attempts to create an inclusive workplace for Black colleagues.
In that time, some changes have made a difference, but I had yet to experience the real sustainable change needed.
But my initial caution has since given way to optimism, based on the progress that has been made so far. My honest view is that we've come a long way since the plan was launched and I now believe that it is possible to initiate far-reaching and long-lasting change.
But we still have much more to do.
Let's look briefly at how the plan has been helping to shape the future positively to date.

Our Race Action Plan
Our Race Action Plan introduced a set of commitments to address the specific challenges faced by Black colleagues, as well as Asian and Minority Ethnic colleagues in our organisation.
The plan is focused on recruitment, culture, and progression within our business, and also how we can support Black communities externally, starting with Black British businesses.
Recruitment
Our public goal, complementing our broader 2018 Black, Asian and Minority Ethnic target, is to specifically increase Black representation in senior roles to at least 3% by 2025, making us more representative of the society we serve.
In July 2020, our Black representation in senior roles was 0.6%. In a year, we've moved forward to 0.8%. It's frustrating that we haven't made greater progress.
Nonetheless, we now have a process in place where all recruitment shortlists for leadership executive roles must have a Black, Asian or Minority Ethnic candidate.
While continuing to ensure we recruit the right person for the job, we're now ensuring that there's a fair and diverse balance in our candidate pool for executive appointments. If this doesn't ultimately prove possible then a robust review process is also now in place to challenge why.
Crucially, we've also undertaken independent market research into perceptions of our brand, to improve our ability to attract diverse talent. As a result, we're now reviewing the way we attract, screen, select, and offer leadership positions to accelerate diverse appointments.
Career Progression
Central to our Race Action Plan is a desire to ensure that our talent pool is ethnically diverse.
We voluntarily published our first Ethnicity Pay Gap (PDF - 5.41MB) report in late 2020 and the second earlier this month.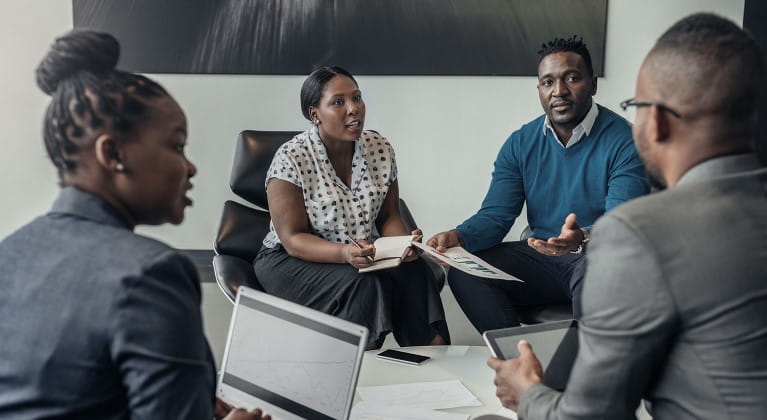 Culture
There has been a positive shift in our culture since the plan was launched.
A key step was the establishment of our Race Advisory Panel.
The Panel now works exceptionally well as a "sounding board" to provide an invaluable perspective, while also ensuring that the decision-making process on both new and ongoing activities and initiatives remains fully informed.
We've also developed a comprehensive Race Education programme with external experts.
The first tranche was launched earlier this year for line managers, for which more than 9,700 line managers enrolled across the organisation. This programme was then extended to our senior leaders, with the all-colleague training to follow in 2022.
Over the past year, we've published our Championing Modern Britain report to provide broader context around inclusivity in our internal and external communications while also launching our 'Race Space' intranet site, for race education content and anti-racism resources.
To address racist and inappropriate behaviour on our social media channels towards customers and colleagues, we've strengthened our processes and guidance.
Supporting Black communities
When it comes to actively supporting Black communities, we've made significant progress since the plan launched.
Key Highlights
Growing our partnership with Foundervine, which helps ambitious leaders create, test and sustain entrepreneurial ventures.
Creating a Black Business Advisory Committee, chaired by Claudine Reid MBE.
Developing and launching the Black Business Resource Hub in collaboration with the Black Business Network, which is a directory of business resources and organisations that support Black and diverse entrepreneurs for the lifecycle of their businesses.

Sponsoring Black Business Network which included the rollout of an 'Investment Readiness Accelerator Programme' in partnership with Foundervine.

Completing research and creating a report into the challenges faced by Black British businesses.
Commissioning a report on Mental Health and Race at Work in partnership with City Mental Health Alliance UK which explored the challenges impacting our Black, Asian and minority ethnic people and making key recommendations for actions.


Looking ahead

Our Race Action Plan constitutes the most committed and active action I have witnessed the Group take in my time working here.
But we now need to continue the narrative in a constructive way, and it remains imperative that the plan is not viewed in isolation.
We need all colleagues to be an active participant in delivering the plan. We need to build on our success to become the type of organisation where all our colleagues are actively challenging racism by speaking up and acting when something doesn't seem right.
There are barriers that we all have to navigate to be successful at work, but it would be wonderful to remove the need to navigate the race challenges.
I passionately believe that Lloyds Banking Group's success in delivering the Race Action Plan could ultimately provide a template for many other organisations to follow.
I remain optimistic that our senior leaderships' public commitments and visible actions will lead to real change this time. We also remain committed to creating a place where diversity is celebrated and all contributions are valued without prejudice or judgement.
In short, a truly inclusive place for us all.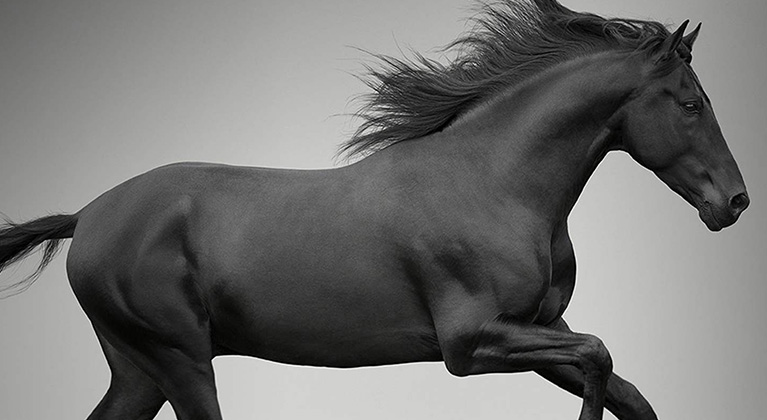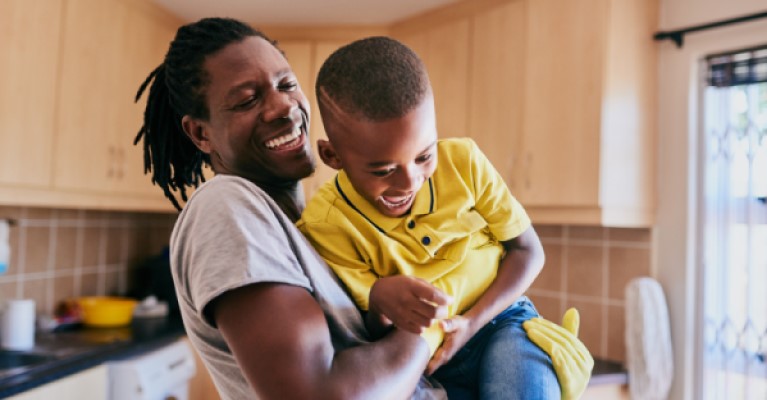 Championing Modern Britain
Championing Modern Britain is a practical guide marketing professionals can follow to create stronger and more inclusive communications.
Download the report
Opens in same tab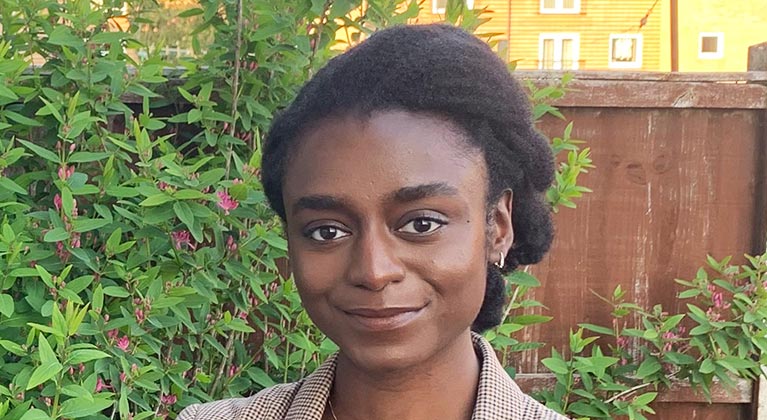 Levelling the playing field
Tiffany Manteaw, from our Race Advisory Panel, talks about addressing diversity issues in tech and how we should approach levelling the playing field.
Read Tiffany's blog
Opens in same tab