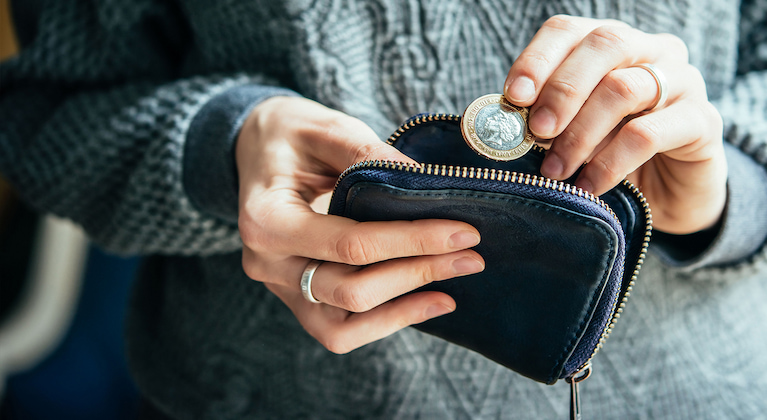 Partnering with the Money Advice Trust to tackle problem debt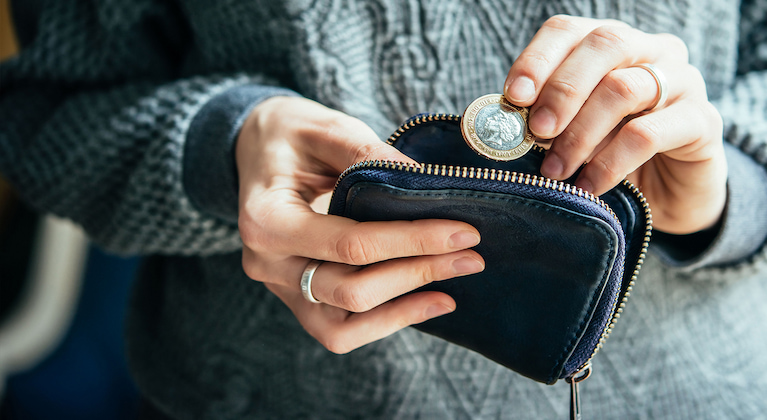 Working together to support customers through debt problems.


With many people across the country facing pressure on their finances, the issue of problem debt is generating increased focus. We caught up with Jane Tully, Director of External Affairs and Partnerships at Money Advice Trust, and Chris Gowland, Customer Financial Assistance Director at Lloyds Banking Group, to explain why it's such an important topic and how to spot the warning signs.

Problem debt has been an issue for a long time as we all know, but what effect has the pandemic had?
Jane Tully: While many people have managed to save more during lockdown, business closures and redundancies have meant many others have fallen into financial difficulty. It's true to say that the financial effects of the outbreak have not been felt equally. Our research from March has shown that around one in eight adults have had to use credit to pay for household essentials, and just over a third of those are relying on high cost credit. In the current climate a new group of people who wouldn't traditionally think of themselves at risk have seen their finances affected by the pandemic, and an estimated 10.2 million people in Britain are worried their finances won't recover.
Chris Gowland: It's also important to remember that for some, the financial pressures from the pandemic will only just be beginning. As furlough and other support schemes start to unwind we expect people will start to struggle. To help, as our customers come off the 1.3 million payment holidays we've provided, we're offering tailored support to help them get back to financial health.
Money Advice Trust research shows that
1 in 8 adults
has had to use credit to pay for household essentials.
So what are the warning signs that you have too much debt?
Jane Tully: Debt and credit are an important part of healthy finances, and the level at which they become a problem will vary from person to person. If you are worried about your finances you should seek free, independent debt advice as soon as possible from an organisation such as National Debtline. While there is no fixed definition of problem debt, the below indicators from StepChange Debt Charity can be a good guide as to whether you should be looking to get advice:

Using credit/loans/overdraft to make it through to payday

Making just the minimum repayments on debts for three or more months

Being hit by late payment or overdraft charges on a regular basis

Falling behind on essential household bills (e.g. rent, mortgage, energy bills, council tax etc)

Using credit to keep up with existing credit commitments

Using credit to pay essential household bills (e.g. rent, mortgage, energy bills, council tax etc)
It's also important to be able to recognise the signs in our friends and family. Often these can be hard to spot, with signs such as trouble sleeping, becoming more withdrawn or seeming depressed often difficult to link directly back to debt problems. But when these are combined with changes in behaviour such as spending habits, living beyond their means, becoming more secretive or if they have been in debt in the past, it can indicate they are struggling with their finances. If a friend or family member tells you that they are struggling with problem debt, be reassured that there is help out there – National Debtline is free to call, and our trained advisers are there to help in confidence.
Chris Gowland: I completely agree. Every day, we see that anyone is at risk of falling victim to financial harm. Relationship breakdowns, caring responsibilities or bereavement can all put strains on our finances. Often people will find it difficult to talk about how their finances are effected and that's why we are continuing our Lloyds Bank M-Word campaign, encouraging everyone to have those difficult conversations about money.
How are your organisations working together to help people who are struggling with debt?
Chris Gowland: It may sound obvious, but the first and most important thing anyone can do when they are struggling with their finances is to talk to their bank, and seek independent debt advice. We've found that around seven in ten people would not contact their bank if they were experiencing financial difficulty. That could mean millions of people missing out on the support available.
Jane Tully:We say exactly the same thing. If you are worried about your finances or find yourself in financial difficulty, the sooner you are able to talk to a debt adviser, through a free, independent organisation like National Debtline, the better. Signposting and referrals from lenders is such an important way for people to access our support, especially when they have debts across multiple creditors.
We are also working across the industry to make sure support systems are in place for those who are struggling. For instance, both our teams worked really closely on the implementation of the new Breathing Space regulations. These mean anyone who is in problem debt can now apply for protections (or breathing space) from their creditors and any additional fees for up to sixty days in order to help them seek advice they need to get on top of their finances. The scheme represents a real milestone in helping to ensure more people have access to safe routes out of debt.
Chris Gowland: It is so important that anyone who is going through tough times financially is treated fairly and consistently, and industry wide initiatives are central to making this happen. That's why recently we signed up to the Inclusive Economy Partnership's new Code of Best Practice for Debt Collection & Recovery. By working together we can help more people get back to financial health.
A lot of issues with debt begin with unexpected costs leading to a spiral of reliance on credit. What are the best ways people can protect themselves?
Jane Tully: Taking the first steps toward dealing with debt problems can be daunting, which is why we've put together our 'How to deal with debt guide' which can be accessed on our website. The guide takes you step by step through understanding your financial situation, how to maximise the money you do have and through some of the different solutions available for dealing with debt. The guide is easy to follow, and 88% of people who follow our advice say they are less likely to find themselves in the same situation again.
Chris Gowland:Beyond saving and budgeting, we see the difference that appropriate insurance products, such as critical illness cover, can make in helping families deal with the unexpected. Not every product will be right for everyone, but by having that conversation around what might be, we can help people become more financially resilient for the future.

About the author
Chris Gowland
Managing Director, Customer Financial Assistance, Lloyds Banking Group

Chris Gowland is Managing Director of Lloyds Banking Group's Customer Financial Assistance team, who help customers in financial difficulty back to financial health. Throughout the course of the pandemic the team has helped thousands of customers to get back on track, providing empathetic and compassionate support.
Chris's background
Read less

About the author
Jane Tully
Director of External Affairs and Partnerships , Money Advice Trust

Jane is the Money Advice Trust's Director of External Affairs and Partnerships for and oversees the Trust's external affairs and partnerships work, leading the public affairs, insight and business development teams. She is responsible for their work to improve public policy and industry practice so that people can tackle their debts and manage their money with confidence, the promotion of the Trust's own services and for championing the provision of free debt advice more widely.
Jane's background
Read less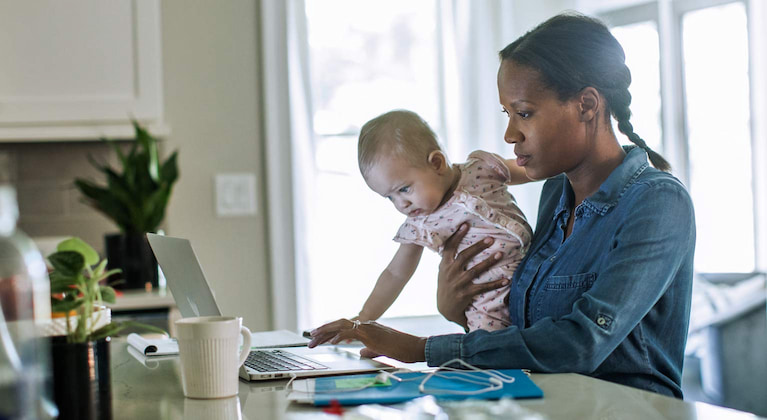 Breathing space regulations are important
But tackling problem debt needs us all to come together. As the Debt Respite Scheme (or 'Breathing space') regulations are launched, we ask what more could the industry be doing to support those facing financial difficulty?
Read more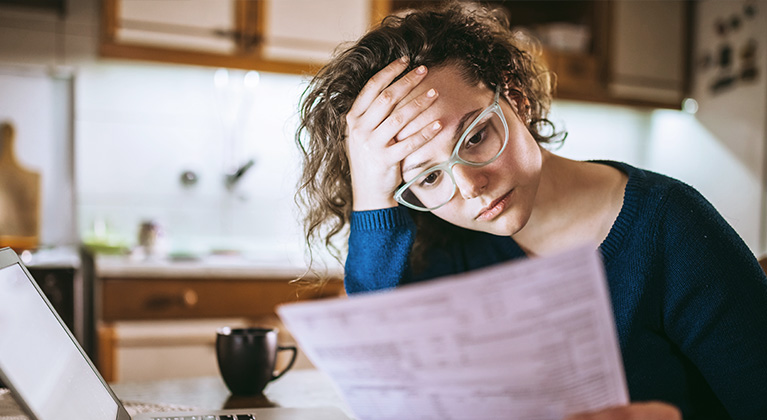 Helping Britain recover by supporting financial resilience and wellbeing
Vim Maru explores the part the pandemic has played putting one in four UK adults at risk of financial harm.
Read more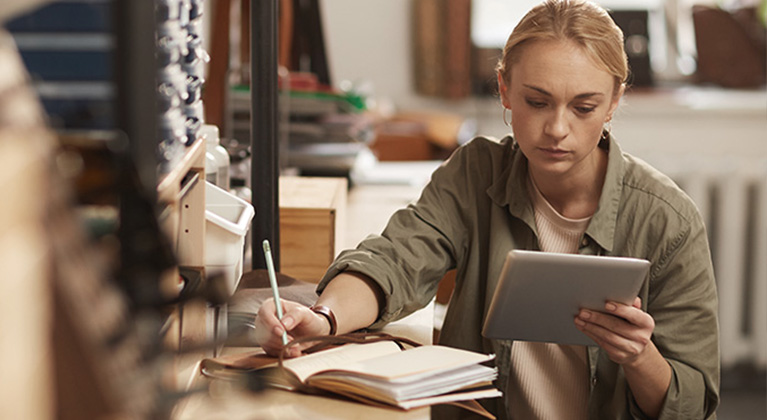 Financial resilience
The pandemic has exacerbated the financial challenges that many people face, and brought new vulnerabilities to many more. We know that for many, these challenges are just beginning and we're here to help those who experience financial difficulties.
Visit the hub