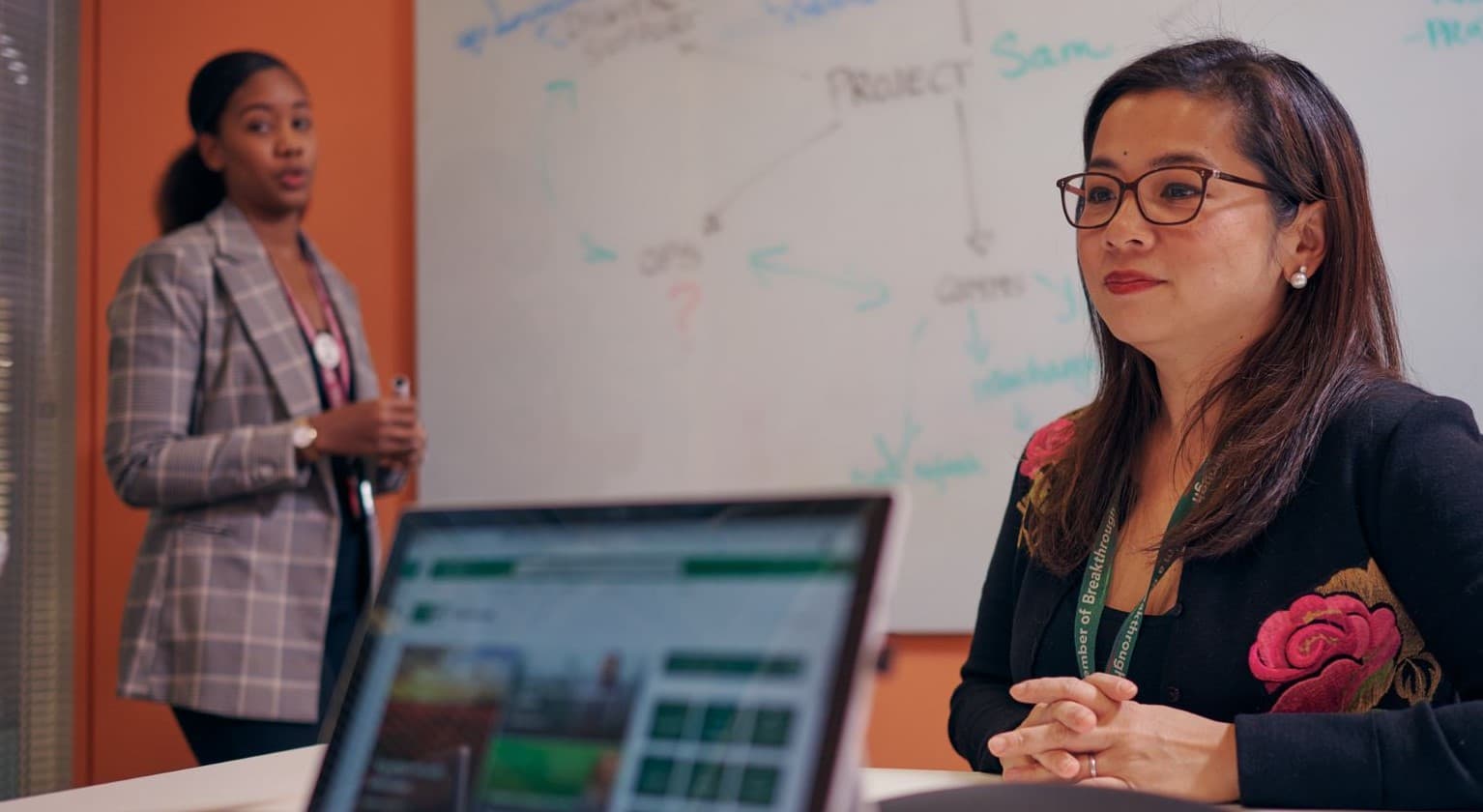 The impact of women in tech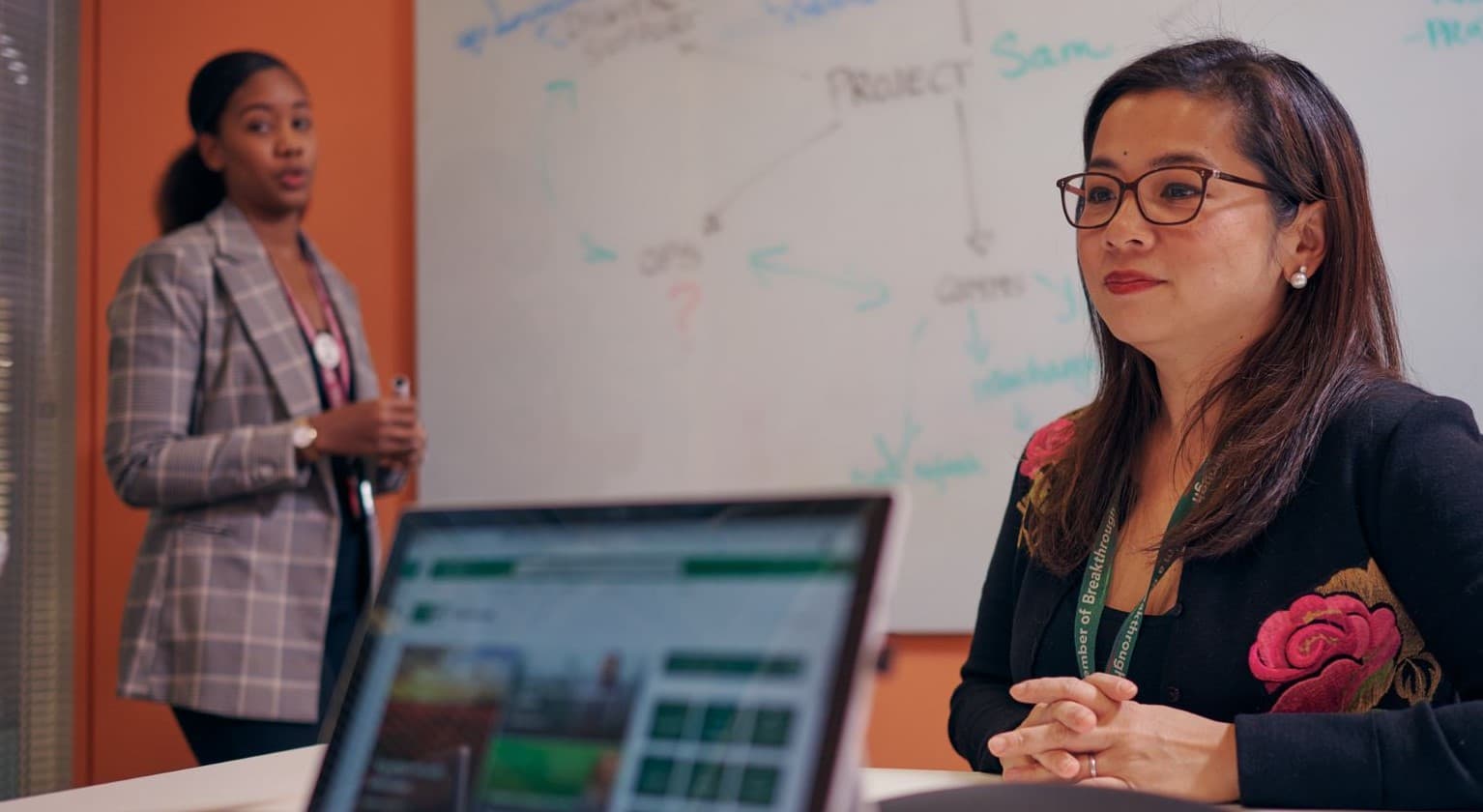 "It will take constant effort to ensure women have opportunities to enter and progress in technology jobs."

11 January 2023
6 min read
The importance of women in tech roles cannot be understated. For starters, gender diversity means better quality of thinking and greater ideas to boot. This, in turn, drives innovation and growth. Many organisations are making steady progress in attracting more women to the tech sector – and there's still some way to go.
You see, right now women make up around 50% of the UK workforce. Yet in tech that number is half, with just 24% of roles filled by women. It will take constant effort to ensure women have opportunities to enter and progress in technology jobs.
Moreover, women must be able to see that they can have an exciting career in technology and that they can succeed. It's important, then, that the conversation around women in technology emphasises the overwhelming positive impact they have within the industry.
Why women are so important to tech
At the time of writing, 77% of tech leaders are men. As a consequence there's a serious deficit in the number of role models for women and girls to look up to. And the talent pool of women developers and engineers is much smaller too.
However, there are a plethora of reasons why the business and technology sector would benefit from more talented women developers, IT specialists, engineers, and data analysts. Firstly, the more diverse the workforce, the more varied the perspectives and the higher the likelihood that challenges will be approached and tackled in new and creative ways.
Similarly, the more women there are in technology roles, the more products and services will emerge across every industry with them in mind – that suits their specific societal needs and desires. It follows that women should be involved in decision-making from the very start of the process.
Lastly, the more women leaders there are across the tech industry – and the more exposure they have – the more role models there will be for future generations of young women. It's vital that women leaders get more exposure and are able to communicate an inspiring and positive experience to girls and women across the UK.
"It's vital that women leaders get more exposure and are able to communicate an inspiring and positive experience to girls and women across the UK."

Our tips for women in tech
There is so much opportunity out there for women going to work in technology. And we think it's a great career that inspires curiosity of thought and creativity. So, we wanted to share some tips on how to succeed as a woman in tech:
Find a mentor. Having positive role models who want to help you become successful can change your entire tech career experience. Mentors are a great way to gain wider experiences, learn new things and increase confidence. A great mentor can help guide your career choices, act as a sounding board and help you identify opportunities for growth. So, if there's someone in your organisation who inspires you, reach out to them. Similarly, have a think about accepting sponsorship too. Sponsors play an active role, using their influence to advocate and profile their protégé. This is a powerful relationship, so reach out to those who champion you.
Be heard and get comfortable promoting your achievements. For many people, showcasing achievements can be uncomfortable. However, it's important to remind your employers and wider team of the work you do, and the value you bring to the organisation. So don't be afraid to highlight your achievements.
Be curious and invest time and energy in continuous learning. In tech, there's always something new to learn. Continuously expand your skill sets and take advantage of the learning and development opportunities available. And it pays to be as curious and open-minded as possible. One way to remain inspired is to be aware of any new developments and to stay up to date with what's going on in the industry.
Prioritise building your network and attend events. Another great way to meet people and become inspired is through networking. This helps you to build relationships with people in different companies, roles and industries and allows you to have contacts for the future. It also pays to reach out to colleagues and share experiences, bringing women together and creating a support system within your company. Moreover, you may want to consider reaching out to male friends and colleagues too, male allies have the power to exert influence in their circles and exert their influence to change ways of thinking for the better.
Be yourself. There's a lot you can offer just as you are. Be aware of your strengths and weaknesses and use them to your advantage. And your unique perspective means you can bring a lot of advantages to the table. Plus, the further you go in your career and remain true to yourself, the more likely it will be that you will inspire future generations to do the same.
How is Lloyds Banking Group making a difference?
Given the abundance of advantages that women can bring to tech roles, Lloyds Banking Group is committed to attracting more talented women.
One of the ways we are doing this is through initiatives such as the Software Engineering Bootcamp – a 12 week engineering virtual bootcamp for future potential engineering recruits. The Bootcamp creates an opportunity for talented women to be assessed for our next apprenticeship intake in Spring 2023, plus gain an externally recognised engineering qualification.
We've also established a Women ConnecTech network, which is supporting women to progress their technical careers and encourages women of all ages to reskill and pivot their careers into tech. This includes coding clubs to learn basic coding skills, as well as a more advanced Coach to Code programme, running Cloud and other technical training initiatives and events to support our women tech community.
We teamed up with CodeClan to work together to raise awareness of the importance of diversity, equality, and inclusion in the workplace. Plus, we've recently partnered with Code First Girls – who provide free coding courses for women – to seek out new talented women and we are the principal partner to the Tech Talent Charter which looks to drive greater diversity in tech roles.
And we want to encourage more women into leadership roles too. Indeed, our Elevate Leadership programme focuses on developing our talented colleagues to ensure we represent the society we serve. And more widely, our gender diversity network, Breakthrough is one of the largest in the UK – with 15,000 members and 4,000 mentors. Its purpose is to give members the support they need to fulfil their career goals. Also, it's a great way for colleagues to connect, share ideas and collaborate.
As you can see, then, while more needs to be done to attract women in tech, we are passionate about inspiring the next generation of women to seek out technical careers. And as an organisation, we will remain committed to attracting more talented women and continue to boost both gender diversity and inclusivity across the business.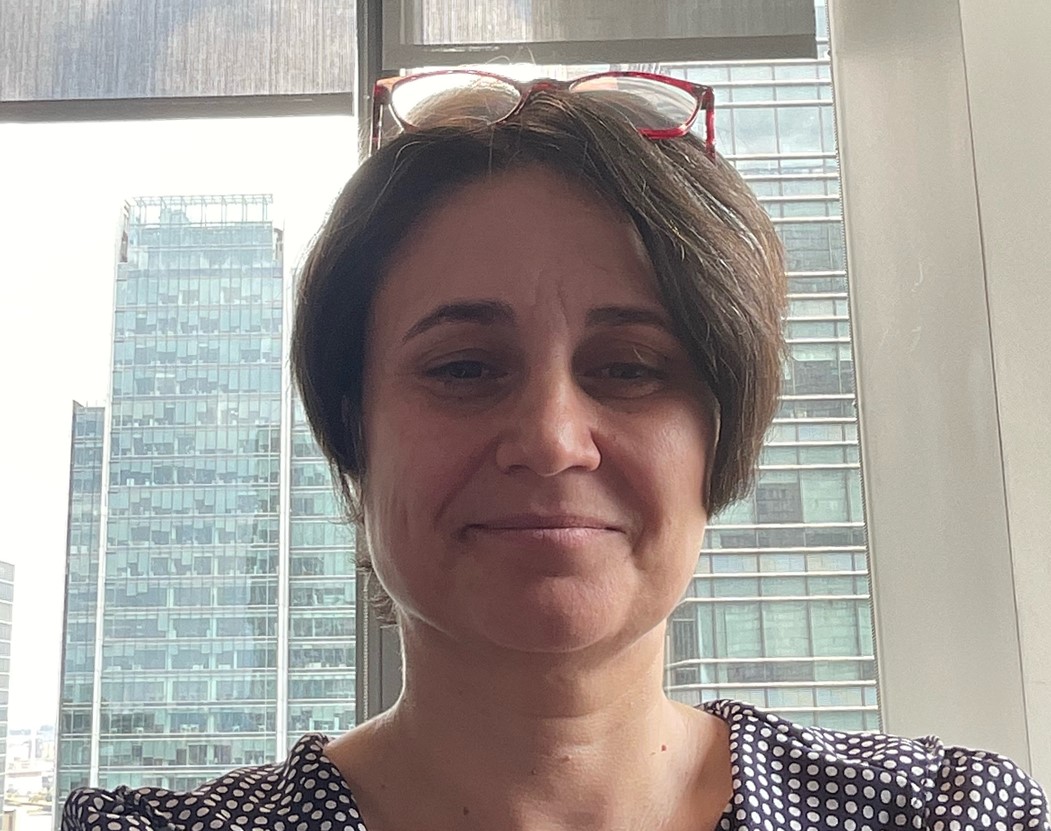 Karen Rossi
Chief Information Officer for Corporate & Institutional Banking, Payments & Finance.
Karen Rossi is the Chief Information Officer for Corporate & Institutional Banking, Payments & Finance.
Karen joined Lloyds recently from J.P. Morgan where she was Managing Director for the Corporate and Investment Bank Technology division. Karen has a strong technology background and decades of great experience in investment banking and markets, previously spending 10 years with Morgan Stanley and a similar time at Goldman Sachs.
She has extensive experience in leading large multi-functional teams to deliver innovation, building strong partnerships with her business counterparts, and driving commercial efficiency and fully integrated customer experiences. Karen has a personal passion for inclusion and creating the right environment for everyone to bring their whole self to work. Karen is an avid volleyball player, a motorcyclist and enjoys spending time with her family.
Karen's background
Read less
---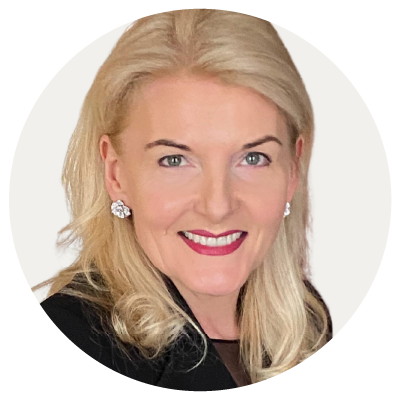 Sarah Harland
Chief Information Officer for the Insurance, Pensions & Investments
Sarah Harland has recently joined Lloyds as Chief Information Officer for the Insurance, Pensions & Investments business unit.
Sarah has previously held senior leadership roles at Suncorp Group and ANZ Bank in Australia, where she was instrumental in leading the successful delivery of complex, large scale digital platform programmes.
Her mission is to create a culture that puts our customers, people, purpose at the heart of our business. Sarah enjoys cooking and travelling in her spare time and is a fan of Formula 1 racing.
Sarah's background
Read less
---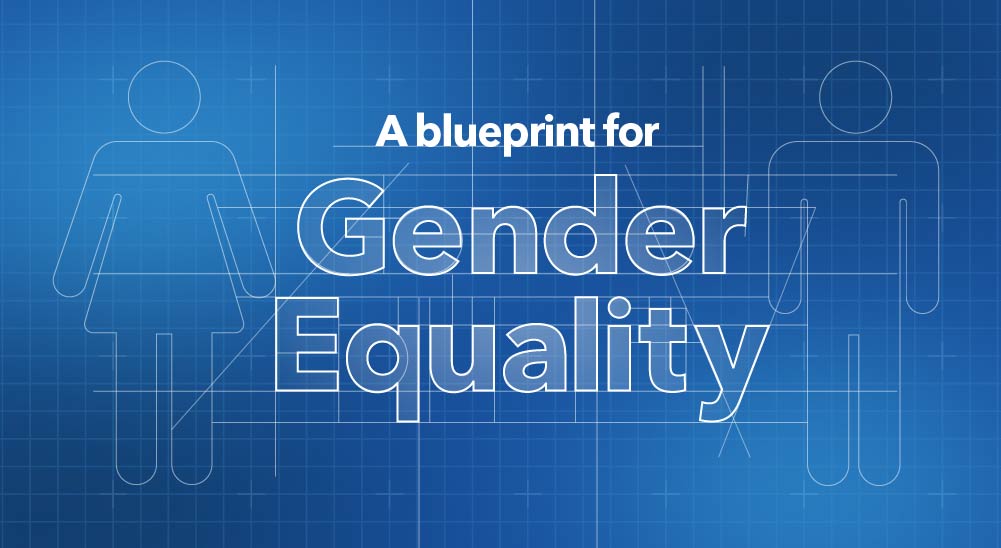 A blueprint for gender equality
Fiona Cannon reflects on the first report from the FTSE Women Leaders Review, plus the Group's journey to gender balance.
Fiona Cannon | 08 Mar 2022
Read Fiona's article
Opens in same tab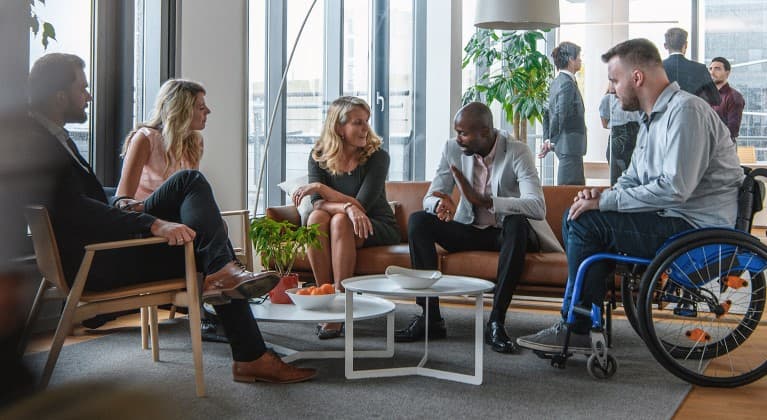 Careers at Lloyds Banking Group
We're changing financial services - and we want you to join us.
Lloyds Banking Group the UK's largest financial services group, with our 25 million customers and a history stretching back more than 300 years.
Find out more
Opens in same tab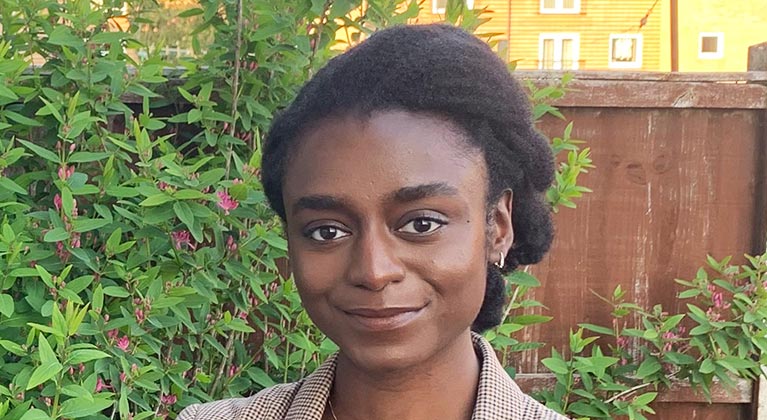 Levelling the playing field
Tiffany talks about addressing diversity issues in tech and how we should approach levelling the playing field.
Tiffany Manteaw | 22 Apr 2021
Read Tiffany's article
Opens in same tab