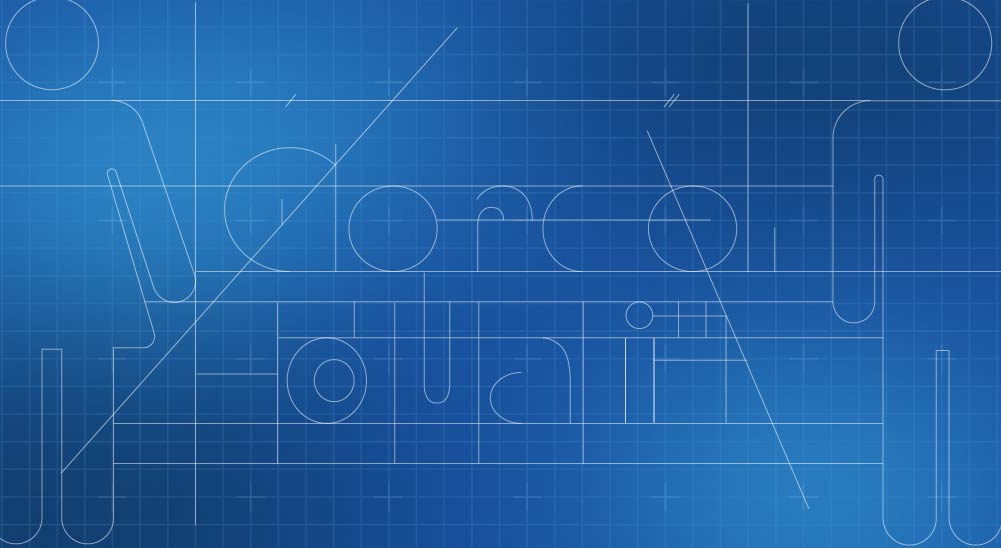 A blueprint for gender equality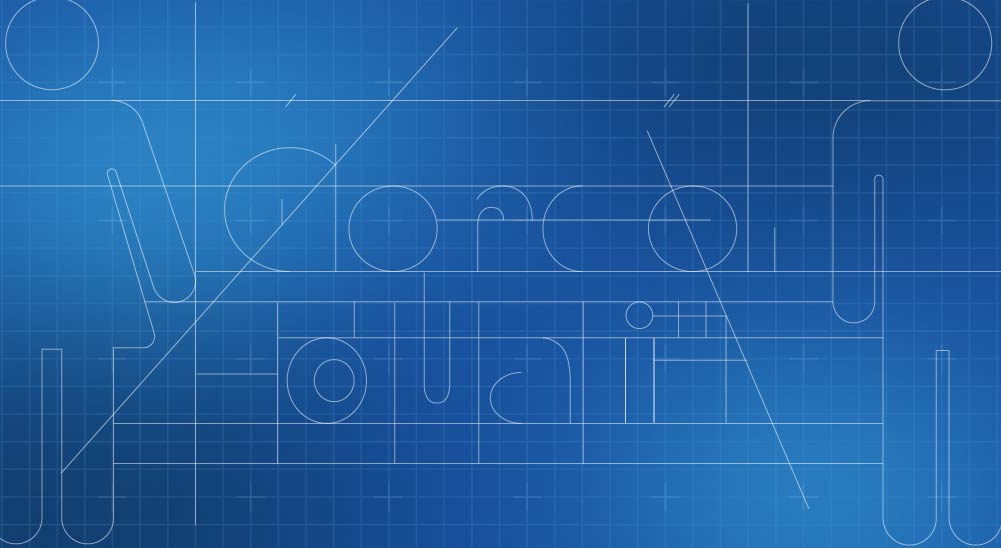 "Fiona Cannon reflects on the progress the Group has made since it became the first FTSE 100 company to set a gender representation goal."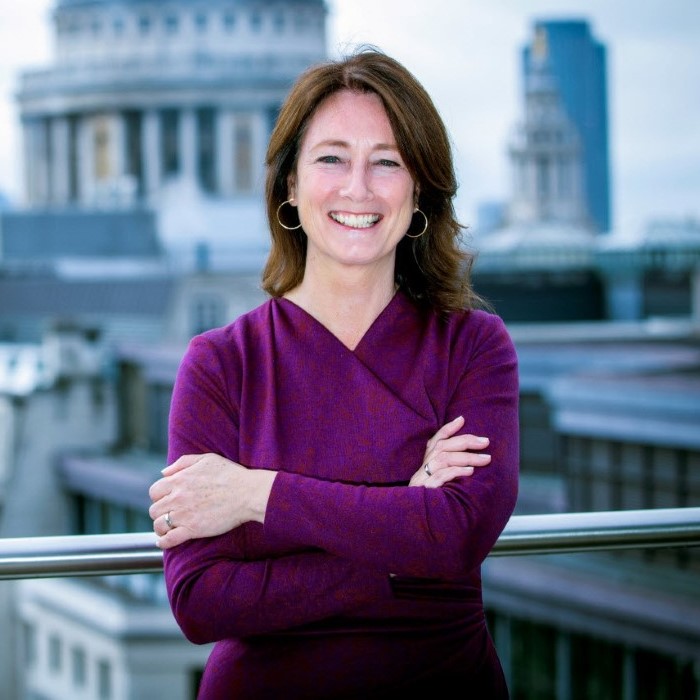 Right now, one in three executive committee members in FTSE 350 companies are women. In 2011 the figure was even lower, with only 12.5% women on executive boards.
Without gender balance in leadership roles, organisations cannot accurately represent society. In order to prosper businesses must attract, nurture and encourage women, so as not to miss out on the proven competitive advantages that come with greater diversity of thought.
At Lloyds Banking Group, we've been committed to this agenda for a long time and in 2014, were the first FTSE 100 company to make a public commitment to increase the representation of women in senior roles. Our ambitious target of women comprising 40% of our senior management roles by the end of 2020 saw us advance from 28% in 2014 to 37% in 2020, and I'm proud to say that we have now achieved this target.
During this time, we've learnt that to successfully increase representation requires long-term focus and visible commitment from the top of the business as well as a delivery plan with milestones, accountability, and robust governance.
In our organisation, the combination of creating an evidence-based business plan, setting stretching targets and building and nurturing the talent pipeline has been critical.
It's vital that, as one of the UK's largest employers, we continually strive to improve gender diversity across the Group, for the sake of our people, and our customers. And in 2021, we set a new aspiration for a leadership team that reflects the society we serve, of 50% women in senior roles by 2025.
Below I've reflected on some of what we've been doing recently to make the Group a better place to work for women. Read on, or hit the button below to find out more about our gender equality commitments.
Our gender equality commitments
What does the latest report from the FTSE Women Leaders Review say?
Once again this year, we're proud to co-sponsor the FTSE Women Leaders Review with KPMG which is an important part of our ambition to reach 50% women in senior leadership roles by 2025.
The FTSE Women Leaders Review focuses on voluntary, business-led targets to boost the number of women leaders across UK industry.
This year marks a significant milestone for the Review with all FTSE 350 companies achieving 40% women on Boards three years ahead of target.
When you think, just over a decade ago 152 of the FTSE Boards had no women – and today there are no all-men FTSE 350 Boards, it really brings home the progress made.
This is testament to the focus and commitment of FTSE companies and means we're one step closer to achieving gender balance at the top of British business.
It's also great to see for the first time the progress that private companies have made, meaning a united approach across British business as a whole.
Representation in the Leadership population has continued to go from strength to strength with women now holding a third of leadership roles in the FTSE 350.
However, we know the job is not yet done and there is still room for progress, with 125 FTSE 350 organisations still falling below the original 33% by 2020 Leadership target.
We are proud to have met both the FTSE Women Leaders' goals of 40% women on Boards, and in Leadership teams, and will continue to work towards our own goal of 50% women in senior management roles within the Group by 2025.
How many women leaders are there at Lloyds Banking Group?
We've continued to make good progress. At the time of writing, women make up 45.5% of our Board and 41.7% of our leadership population (combined Group Executive Committee (GEC) and their Direct Reports). As I say, it's good to see this progress, but now is not the time to be complacent.
"At the time of writing, women make up
41.7%
of our leadership population."

The fact that we have been recognised as a Times Top Employer for Women for the last 11 years, and have featured in the Bloomberg Gender-Equality Index for the last five years, shows that we are heading in the right direction.
More importantly, though, our colleagues are recognising the progress we've made too. 90% told us their manager actively values different views and opinions, and 86% said the Group is an inclusive place to work where diverse perspectives are valued.
Our gender equality blueprint

We've already taken steps to make Lloyds Banking Group the best place for women to work, including more agile working, menopause support and improved pathways to leadership.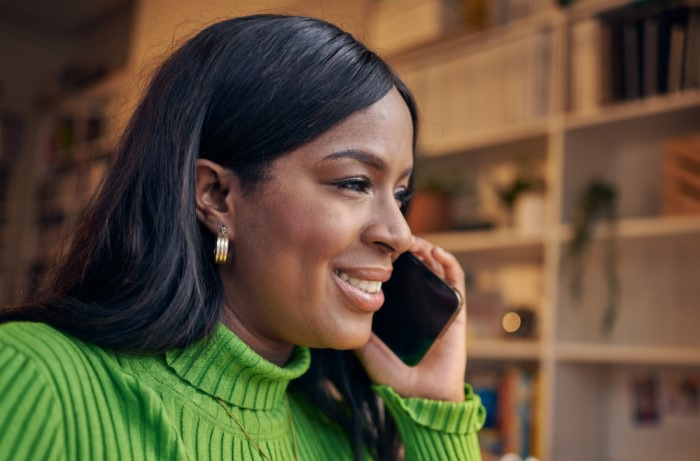 "We have set our own target of
50%
women in senior roles by 2025."

Flexible working

Flexible working opportunities are at the heart of working at Lloyds Banking Group. It's important to us that our colleagues have a rewarding career and a healthy work-life balance. We are clear that flexible working is open to all, not just parents or carers – colleagues use it to study, volunteer or pursue a passion. We know flexibility also helps us manage and adapt to changing customer needs.
Reduced hours, job sharing, hybrid working, shift patterns, split shifts are some common practices, but we aim to not limit what is available via a set list. Instead, we encourage colleagues and managers to find ways of working that work for them, their team and their customers.
We make sure colleagues have the right equipment and tools to have a great homeworking experience with over 70% working flexibly or in a hybrid manner. Flexible working is available to everyone. 23% of our workforce work reduced hours and 91% of them are women. 47% of all colleagues are making use of flexibility in their working hours. (At a senior level this is 37%.)
Flexible working is available from day one and 99% of our job adverts in 2022 promoted flexible working. Recruiters and hiring managers complete our inclusive hiring training which promotes flexible working and guides hiring managers to recruit for skills and capabilities regardless of when, where or how people work. 2,000 hiring managers attended Inclusive hiring training in 2022.
We've created a manager training suite to help us embed flexibility, including what flexible ways of working are, having good conversations, approaching different flexible working scenarios, managing flexible working and flexible recruiting. Over 1,000 line managers have already completed this.

Ensuring a gender-diverse recruitment strategy
We have continued to drive progress around developing our talented women and are committed to their progression and recruitment through our existing activities and networks.
We utilise an artificial intelligence tool to improve the tone and language of job adverts to attract more women and in 2022, 99% of job vacancies promoted flexible working.
For senior appointments, gender diversity is monitored and we aim to attract and employ talented women into the Group.

Lloyds Banking Group Returners
Our Returners programme, now in its seventh year, targets professionals who have been on a career break for 18 months or more. It enables returners to resume their career in a role that matches their skills and experience. In 2022, we made improvements, offering candidates permanent job positions from day one, while still supporting them with an on-boarding training programme. The programme has a strong uptake from women, which has resulted in opportunities for 140 talented individuals since its launch. The programme was shortlisted for Most Successful Returners Programme at the Women in Banking and Finance Awards 2022.

Menopause support
At the time of writing, more than half of our colleagues are women, of which around 30% are over 40. It follows that they should be able talk about menopause and seek support when they need it, without feeling uncomfortable.
With this in mind, in 2021 we launched a new initiative to provide more menopause support to our colleagues.
The scheme, which also includes extra support to help managers speak confidently with their teams, includes greater medical support and care, a dedicated menopause helpline, online hub, plus changes to the Group's Health and Wellbeing programme.
Since launching our proposition, we have experienced a major cultural shift as we continue to remove the taboo around menopause and support all of our colleagues to be menopause aware and informed. We've recently become independently menopause friendly accredited and we are immensely proud of this achievement. We are committed to providing menopause support to anyone who needs it.
Our gender commitments
We've committed to becoming a leader in gender diversity. We recognise that companies with proportionate gender diversity see increased performance, and make better decisions.
Support through our women's network

Our gender diversity network, Breakthrough, supports the development of our colleagues with c.10,000 members. Breakthrough regularly runs events to support colleagues in fulfilling their career potential. Throughout 2022, the network held a series of events from helping colleagues make their money go further through the increased cost of living, to sessions with women in senior positions across the Group, helping colleagues at all grades learn the various routes that leaders have taken to get to where they are today, inspiring our leaders of tomorrow.
Looking forward
Put simply, there is no shortage of talented women; we need to ensure the opportunities are there for them to succeed.
And a gender inclusive senior leadership board offers benefits such as different perspectives which, in turn, create innovation, new opportunities and in many cases a boost in productivity.
With this in mind, we'll continue taking the steps outlined above to increase both gender diversity, and also inclusivity across the organisation more generally. Notwithstanding the progress we've made so far, there's plenty more we need to do to reach a gender equal workplace.
Going forward, then, we will continue to embed inclusion into our business strategy and strive to make Lloyds Banking Group the best place to work for women.
Find out more about how we're helping women in the workplace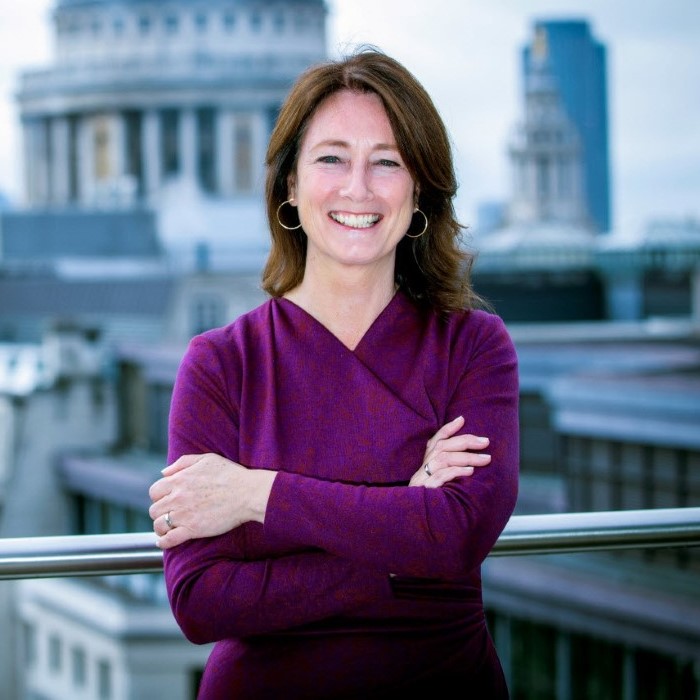 About the author
Fiona Cannon
Fiona is the Group Sustainable Business Director, supporting the development of the Group's Purpose, with responsibility for Inclusion & Diversity and Responsible Business.
She sits on the steering group of the FTSE Women Leaders Review and the Thriving at Work Leadership Council, which aims to improve the awareness of and action on mental health.
Fiona was awarded an OBE in the 2011 New Year's Honours List for services to equal opportunities.
Fiona's background
Read less
Strategy and purpose
Building on our strong foundations, our new strategy will transform the business and create higher, more sustainable value.
Our strategy
Opens in same tab