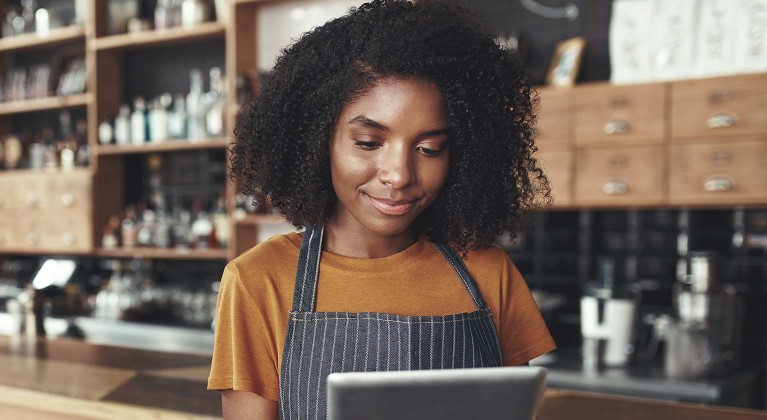 The top barriers faced by Black entrepreneurs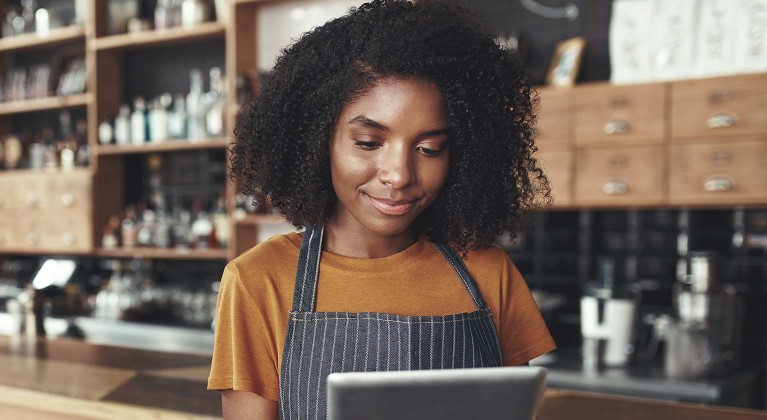 "Financial service providers should be exploring opportunities to build trust in meaningful ways that are recognised by the community."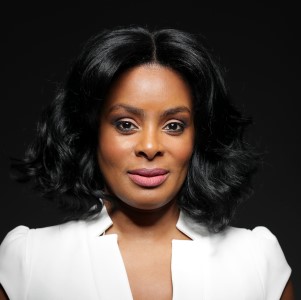 06 October 2021
4 min read
Over the last 12 months or so, the coronavirus pandemic has exposed levels of inequality across the UK – both in the workplace, and in society more generally.
Indeed, for all the devastating impact Covid-19 has had right across the country, research1 has shown that Black, Asian and minority ethnic groups were two to three times more likely to die from the disease.
Given that many Black, Asian and minority ethnic businesses operate within sectors heavily impacted by the virus – such as health and social care, hospitality and retail – Black entrepreneurs would have been greatly impacted by business closures during lockdowns, too.
But despite the unprecedented circumstances they found themselves in, research2 also found that nearly two-thirds of those same business owners felt they didn't have access to support from the UK Government early on in the pandemic.
Unfortunately, these statistics are not uncommon. You see, despite the significant contribution they make to the economy, far too often many business owners in the Black community are faced with obstacles that can negatively impact their confidence and livelihoods.
But before financial service providers can offer Black entrepreneurs suitable support, it's important they get a clear picture of the challenges they face. Only through hearing their first-hand experiences can financial institutions help Black-led businesses prosper.
With this in mind, new research from the Black Business network, that was sponsored by Lloyds Bank and carried out by Savanta, has shone a light on some of the key challenges Black entrepreneurs currently face.
The main barriers for Black entrepreneurs
The Black British In Business and Proud report from Savanta and Black Business Network has revealed that just 43% of Black business owners believe that financial service providers have their best interests in mind.
Troublingly, this is greater only than the trust Black entrepreneurs have in the UK Government, which the report revealed was only 27%.
Moreover, just 13% of Black-owned businesses look to banks for financial support. Instead, those business leaders said they are more likely to use a loan from their family, than from a financial service provider.
Even more alarming is the fact that more than half (53%) of respondents said they have experienced societal racism. Unfortunately, this statistic shows there are still major barriers we need to overcome as a society to level the playing field for Black entrepreneurs.
More broadly, though, these thoughts and experiences captured from the sample group of over 800 participants give an insight into some of the everyday lived experiences faced by hard working Black entrepreneurs, right across the country.
It's important to note that in a post Brexit, post pandemic era we are able to speak about and address such issues with insight, plus share new ideas and concepts that are future focused – centred on helping Black, Asian and minority ethnic communities get the help and support they need.
But given such negative lived experiences, it's little wonder that Black business owners are cautious about where they go for financial advice, trusting family members over the UK Government and financial service providers.
The question is, how can financial institutions do more to build trust among Black entrepreneurs?


43%
of Black business owners believe financial service providers have their best interest in mind

13%
of Black-owned businesses look to banks for financial support

53%
of respondents said they experienced societal racism

Actions to be taken
Following on from this research, it's vital that financial institutions strive for creative and innovative ways to help and enable organisations designed to support Black entrepreneurs through alignment, reputation and contribution.
And to build trust, financial service providers should be exploring opportunities that are recognised by the community.
Right now, there are enough well established, reputable organisations at every level from grass roots to large organisations within the Black community that are already championing and facilitating support for Black entrepreneurs.
In fact, 8 in 10 Black entrepreneurs say that support from the Black community is important for their current or future business, according to the new research. It follows that banks should be working to support these frameworks in order to increase their impact across the UK.
Because now, more than ever, Black business owners need the support of UK financial institutions to rebuild their businesses, and aid Britain's recovery from the coronavirus pandemic.


The lasting impact of the report
The report raises some uncomfortable, but real experiences of the sample group - and gives an insight into some of the challenges they have to overcome.
Amongst other things, I hope the legacy of the report:
Builds on deeper conversations about organisational culture and understanding cultural fluency, and the shifts that need to be made to create a more inclusive equitable system across all levels in the banking sector from the Branch to the Board Room.

Creates opportunities for new and innovative ways of working, with the Black Community showcasing models of good practise across the sector.

Dismantles frameworks that are no longer fit for purpose, presenting a clear learning opportunity to build back better.
The importance of Black businesses to the UK
It's difficult to overstate the contribution that Black business owners make, not just to the economy, but to UK society more broadly.
Indeed, according to a recent report by the Federation of Small Businesses (FSB) and the Centre for Research in Ethnic Minority at Aston University (CRÈME), Black-led businesses contribute as much as £25 billion to the UK economy.
With this in mind, Lloyds Banking Group is taking steps to address the issue of diversity and inclusion that still exists in our workforces and our society.
And as the chair of Lloyds' Black Business Advisory Committee, I've seen some of the fantastic work Lloyds' is doing to support Black-owned businesses, including the launch of the Lloyds Bank Supporting Black-owned Businesses hub, Community Conversation events and partnerships with Foundervine and Black Business Network.
These initiatives sit alongside our internal activity such as celebrating our Black, Asian and minority ethnic role models, plus our REACH network, which supports and develops colleagues from an array of different backgrounds.
All of that said, this new research clearly shows that more needs to be done to help Black business owners succeed and enhance their reputations. As one of Britain's largest financial institutions, Lloyds Banking Group has an important part to play in this.
As well as recognising the work that's been done already, Lloyds Bank should continue to learn and develop opportunities for Black leadership in business. This is vital for the success of Black-led businesses across the country.


Paul Gordon, Managing Director, SME and Mid Corporates, Lloyds Bank Commercial Banking said: "These findings make uncomfortable reading, from which we cannot and will not shy away. We're taking steps to better understand the needs of Black colleagues and customers through our Race Action Plan, and by working with our partners including the Black Business Network, Foundervine and the Black Business Advisory Committee.
"Banks have a vital role to play in creating a more diverse and inclusive business community in the UK which will benefit the country. We know we still have a long way to go, and this is not an easy fix or a matter of better signposting what we do. We are committed to large-scale change and collective action to help pave a way for Black-owned businesses to thrive."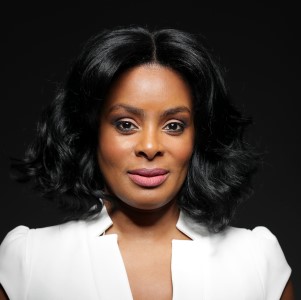 About the author
Claudine Reid
Award Winning Social Entrepreneur, Senior Advisor and Non-Executive Director Claudine Reid MBE is listed as one of Britain's most influential Black women in 2017 and 2019. Recipient of the Wise Women in Business Award 2019 and Croydon Business Award in 2019.
Since 1996 Claudine has been at the helm of the multi-award winning Social Enterprise, PJ's Community Service, providing services to enhance and transform communities, by providing, Personal and Domestic services Care to vulnerable adults and children, Education and Enterprise Support services to new and developing entrepreneurs. Claudine is a certified leadership coach, trainer and speaker with the world renowned John Maxwell Team. She has worked as a TV and Radio show presenter and served as a Trustee for the UK based Premier Christian radio station.
Claudine's vast experience includes UK Government Advisor, Prime Ministers nomination panel, Chair and Vice Chair of Governors for three senior schools, Community Consultant for the Cinnamon Network training and developing faith community groups to transform communities. Social Entrepreneur in residence for Kingston University supporting the University to add value to students using the vehicle of Social Enterprise. Recently appointed to the board of Governors at Croydon College and chair of Lloyds Bank's Black Business Advisory Committee.
Claudine's international work includes supporting women to increase their capacity for more through mentoring and leadership coaching.

Claudine's background
Read less