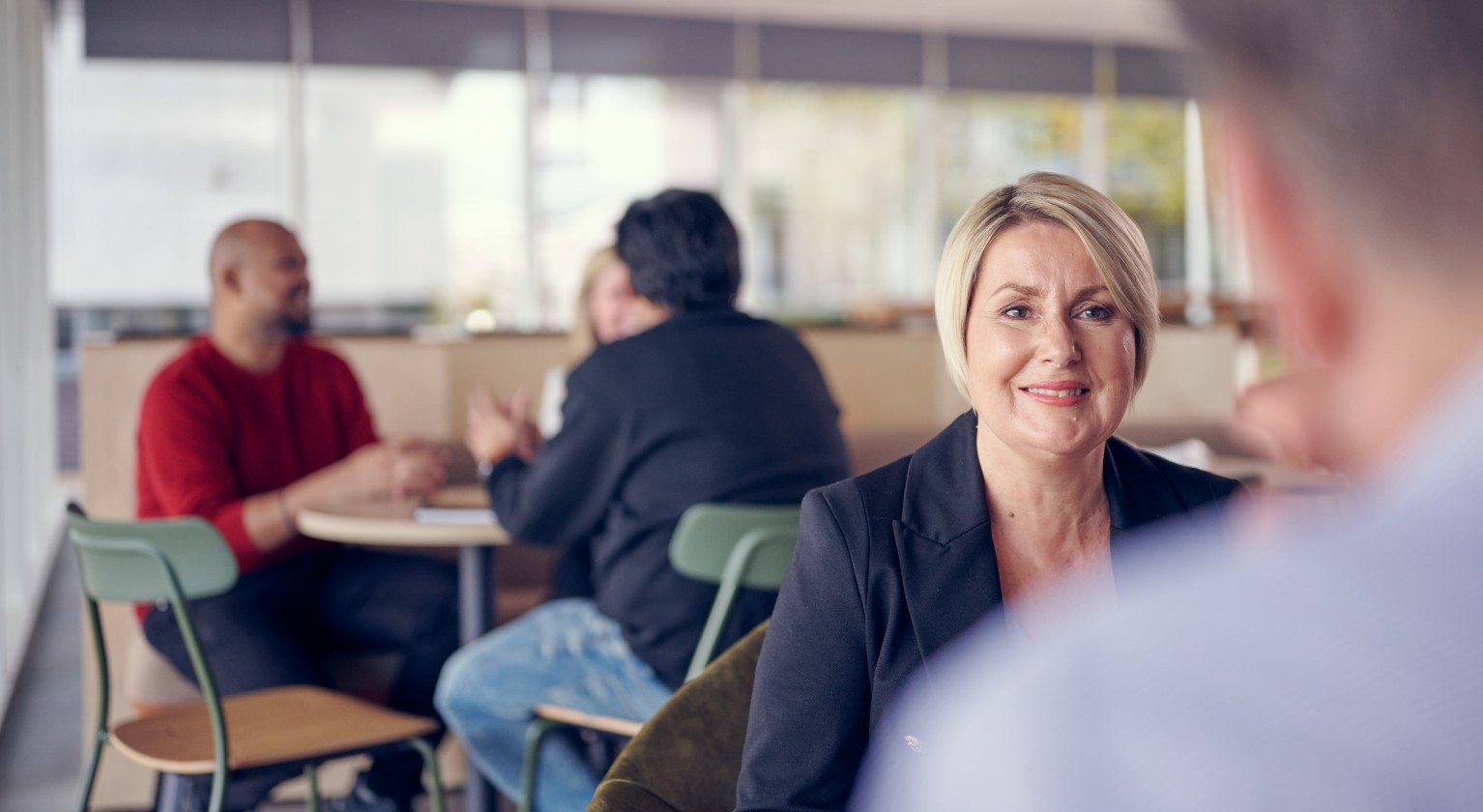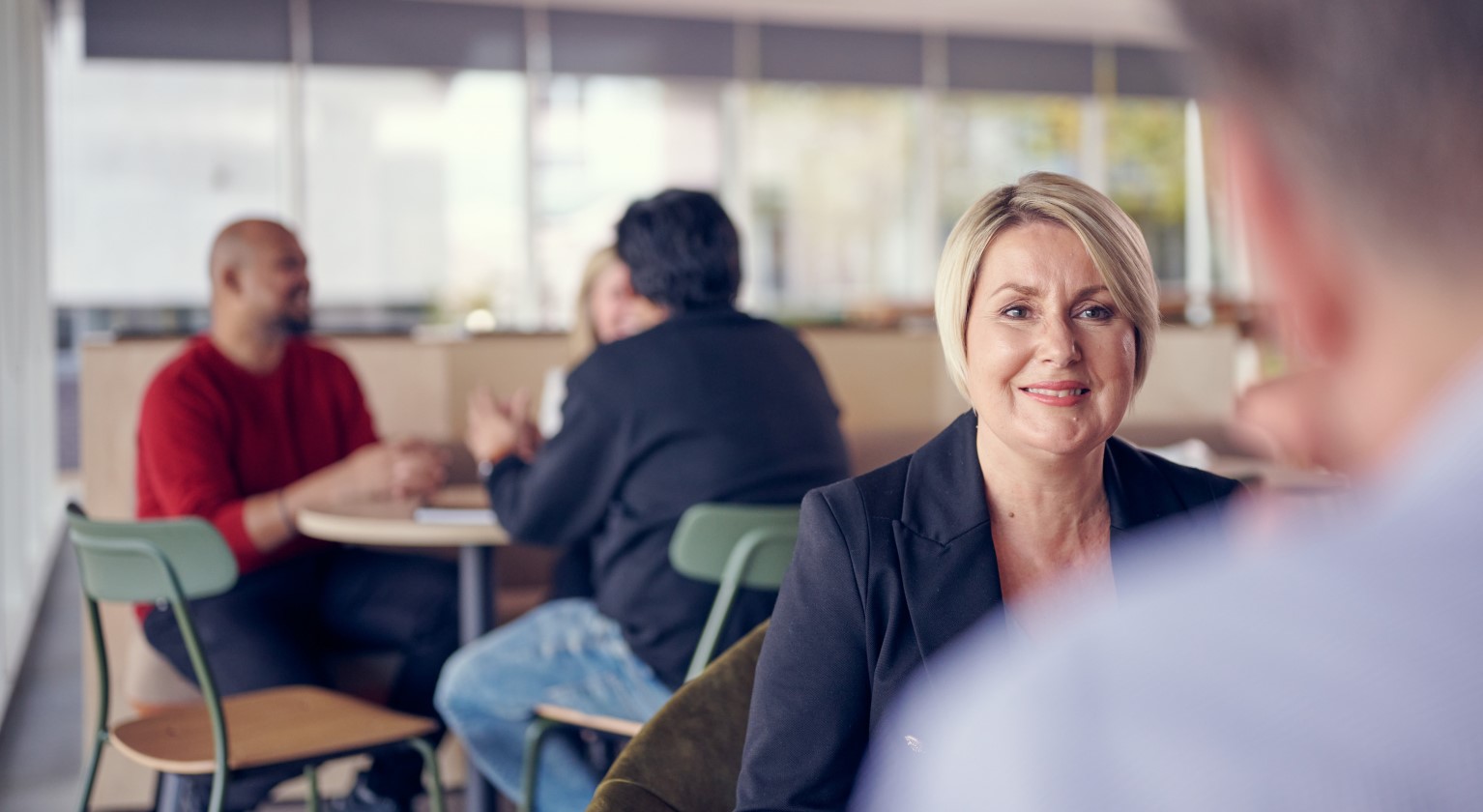 Lloyds Banking Group has committed to becoming a leader in gender diversity. We recognise that companies with proportionate gender diversity see increased performance, and make better decisions.
Our commitment to gender diversity is led from the top with our Executive Sponsor for Gender, Stephen Shelley, championing this important initiative.
In 2014 we made a bold public commitment on gender equality in our Helping Britain Prosper plan; to increase the proportion of senior management roles held by women to 40% by 2020. Our goal has seen us advance from 28% in 2014 to 37% in that time.
We recognise there is still more to do and will continue to take the necessary action to ensure we have a diverse senior manager population that accurately represents our diverse customer base.
We have set new aspirations for a leadership team that reflects the society we serve, of 50 per cent women in senior roles by 2025.
At the end of 2021, 38% of senior management roles were held by women.
We were among the first signatories to the Women in Finance Charter in 2016, which reinforces our Helping Britain Prosper Plan targets to increase women in senior management roles.

Our 'Women in Leadership' Programme for middle management women has resulted in around a fifth achieving a promotion within 12 months of attending and a third achieving a promotion within two years.

Our sponsorship programme for women and Black, Asian and Minority Ethnic colleagues, has resulted in colleagues progressing faster than those without a sponsor.

We have been recognised as a Times Top Employer for Women for the last ten years and have featured in the Bloomberg Gender-Equality Index for the last three years.
Our Returners programme, now in its sixth year, targets professional women, as well as men, who have been on a career break of at least two years. The programme enables professionals to resume their career at the level they operated at prior to their career break. We have a strong female uptake on this scheme which has resulted in professional opportunities for more than a hundred talented individuals since its launch.

We have been recognised by Working Families as a Top 10 Employer for working families on six occasions since 2015.

We achieved the external Hampton-Alexander goal of 33 per cent for women in the combined Executive Committee and direct report population. The Board also achieved the Hampton-Alexander objective of 33 per cent female representation, and will aim to continue to do so.
Committed to being a menopause friendly employer
In 2021, we launched a new initiative to provide more support to colleagues when it comes to menopause. This includes enhanced medical support and care, a dedicated menopause helpline, a new online hub, and changes to our Health and Wellbeing policy to ensure anyone can get the support they need.
Training and support has also been developed to support managers to help them have confident conversations with their teams and offer guidance to their people when needed.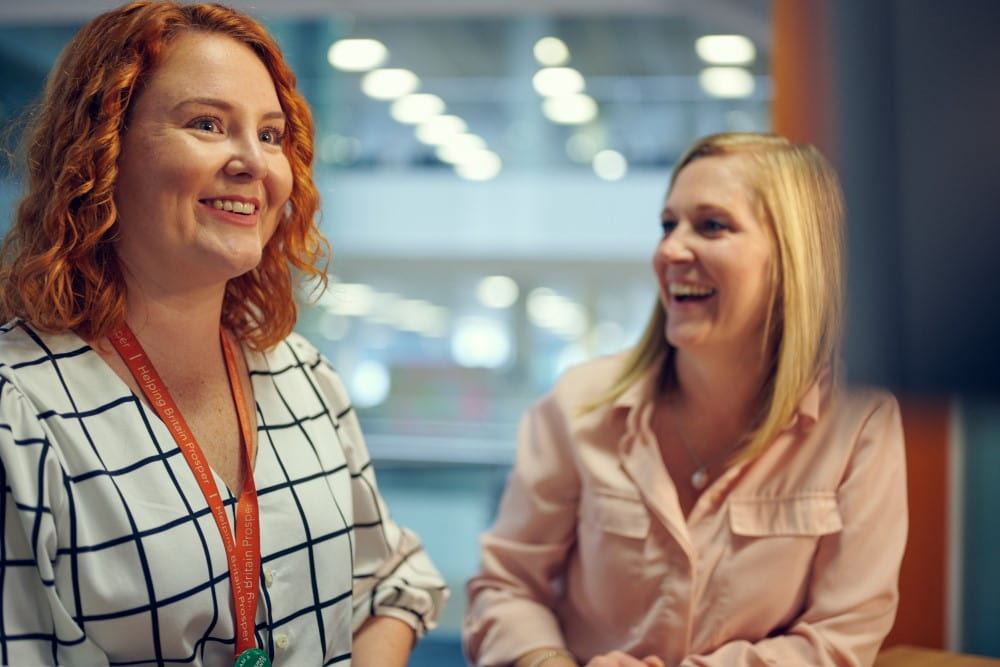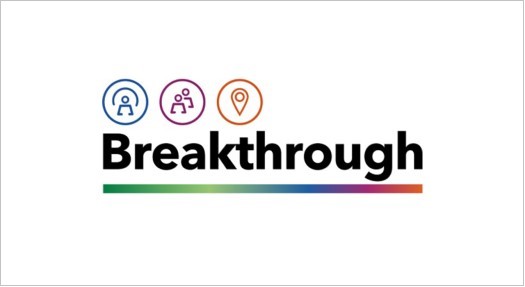 Breakthrough network
Our women's employee network 'Breakthrough' is one of the largest of its kind in the UK.
With 15,000 members and 4,000 mentors, and is one of the many ways we are supporting colleagues with fulfilling their career potential at Lloyds Banking Group.