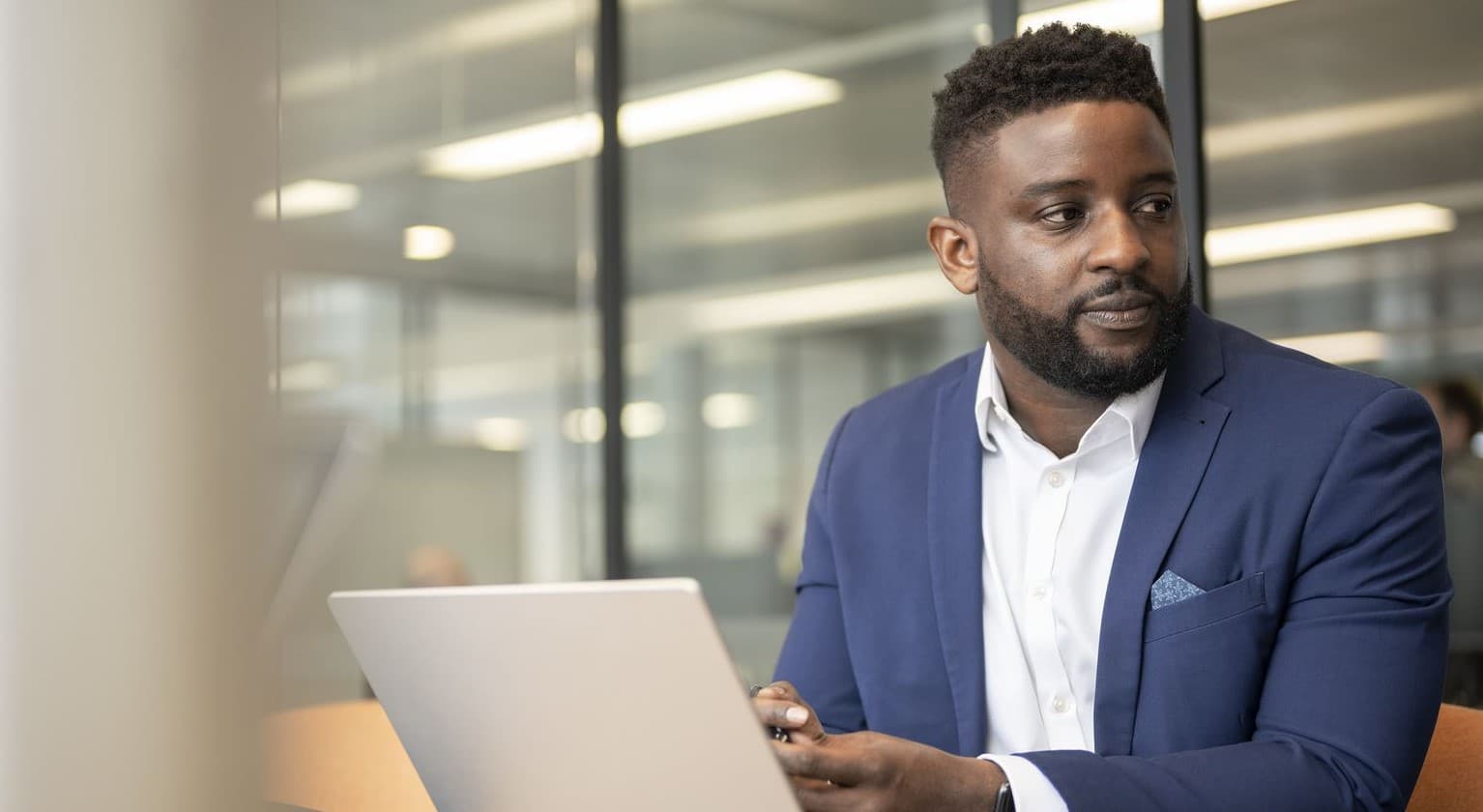 Building trust among Black business owners and entrepreneurs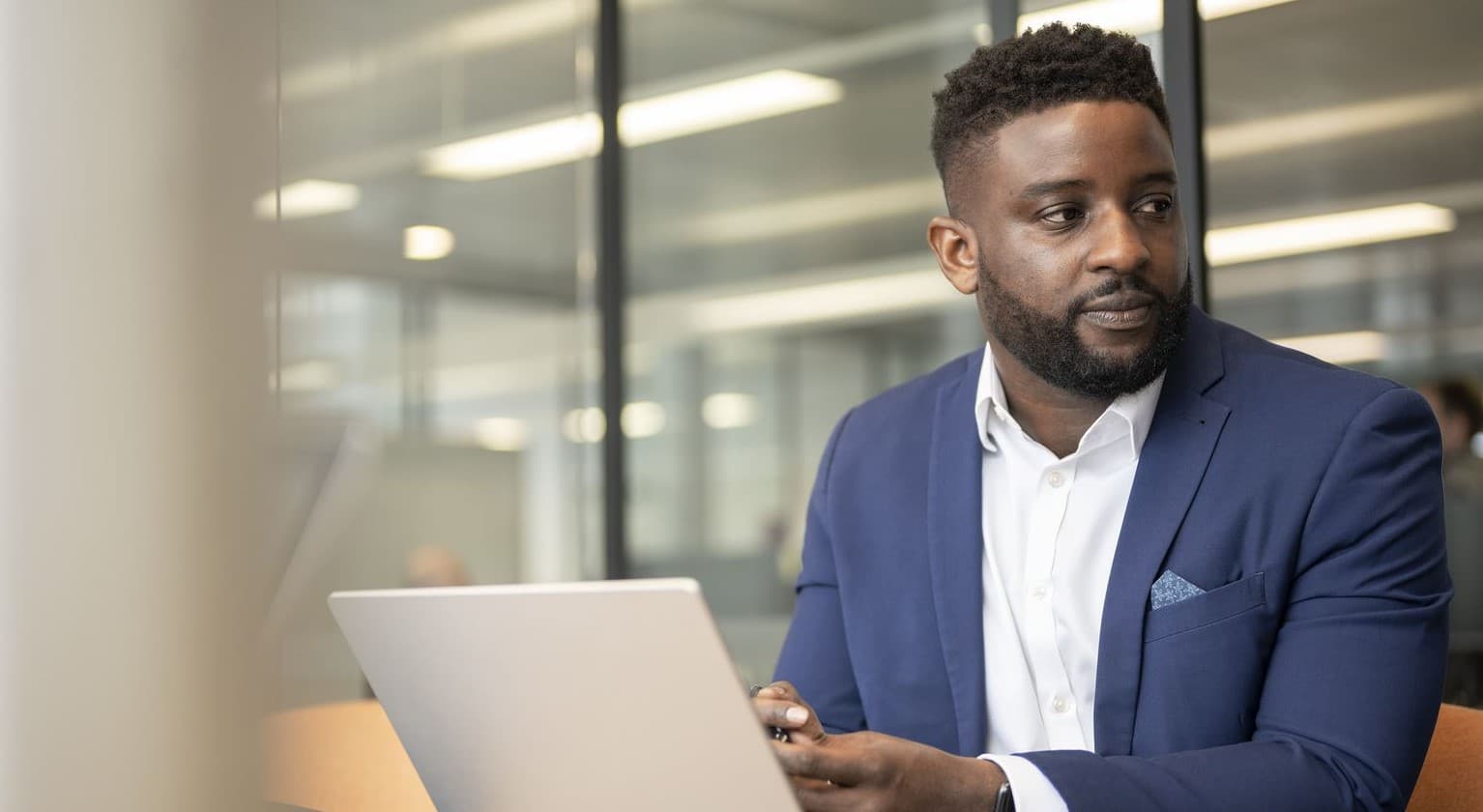 Negative experiences have led many Black entrepreneurs to seek financial support elsewhere – usually from friends, family, and the wider community. However, this puts them at a significant disadvantage.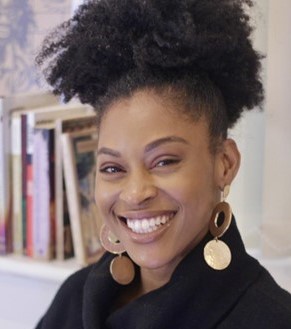 29 November 2022
6 min read
Imagine you have a business idea – one you're certain will benefit you, your family and society. Moreover, you have the passion, talent and drive to turn that idea into a reality, plus make a resounding success of it to boot.

However, when it comes to financing your prospective business, you feel you can't go to your bank for support. Worse still, suppose you feel this way due to fear of discrimination. So, you decide to go it alone; and as a result, your confidence deteriorates, your enthusiasm weans, your business progression becomes stagnant and its potential goes unrealised.
Unfortunately, this is a story I heard all too often when speaking with entrepreneurs in our network; and what led the Black Business Network on our journey to document and measure these issues and their effects on our community, in hopes of presenting an evidenced case for change to the institutions in a position of influence.
You see, according to the latest Black. British. In Business and Proud 2022 report from the Black Business Network and Lloyds Bank, 67% of Black businesspeople have experienced some form of discrimination in their past entrepreneurial efforts, up from 51% in 2021.
A lack of trust in financial institutions is a barrier to business success for Black entrepreneurs. Why, then, does such discrimination persist? And what can financial institutions do to close the trust gap?
Black. British. In Business & Proud
Our Black. British. In Business & Proud Report 2022 calls for more effective collaboration between the Black business community, financial institutions, government and wider society.
Read interactive report
Opens in new tab
What's causing the trust deficit?
According to our findings this year, just 40% of Black businesspeople trust banks to have their best interests in mind.
The report – the only one of its kind in the UK to look at the full entrepreneurial experience of Black business owners – is based on surveys and interviews with one thousand people in business and those with business ambitions. And it offers a much-needed snapshot of the trends, patterns and challenges our community faces.
This year, respondents identified persistent discrimination as the biggest obstacle between them and financial institutions. Sadly, 58% of those who were discriminated against also said it had a detrimental effect on their mental health. And some even noted a damaging effect on their physical health as a result too.
It's perhaps unsurprising, then, that such negative experiences have led many Black entrepreneurs to lack trust in banks and seek financial support elsewhere – usually from friends, family, and the wider community. However, this puts them at a significant disadvantage.
"According to our findings this year, just 40% of Black businesspeople trust banks to have their best interests in mind."
---
What's the impact on Black entrepreneurs?
Typically, our community has limited access to generational wealth meaning that when we choose to self-fund rather than going to the bank, we are only raising approx. £2000 to start and operate our businesses. Moreover, even when we choose to secure funding via the bank, our request is modest, with 48% borrowing less than £5,000. This is not a significant amount to start and run a successful business, and ultimately limits the growth ability of the venture, as entrepreneurs are forced to diversify their roles without expertise or resources.
And we have seen the impact of this, with six-in-ten Black solopreneurs having an annual turnover of less than £20,000 last year – under half of the UK average. So you see, while family, friends and the wider community undoubtedly have the best intentions, offering money to loved ones to help set up their business ventures, it often does little to boost the success over the long term. This is where financial institutions must make a steadfast commitment to improve trust with the Black community.
What is Lloyds Banking Group doing to close the trust gap right now?
Following last year's report, BBN alongside the Group identified several ways to break down barriers and establish trust with our community. The Black Business Advisory Committee has played a key role in helping to shape the recommendations from last year's report, so they have the broadest impact.
Based on last year's recommendations, the Group identified several ways to begin establishing trust, including:
1. Helping to improve knowledge and entrepreneurial skills
Created in partnership with Lloyds Bank, the Foundervine Immerse Programme acts as an ecosystem of support for working professionals and founders at various stages of their business journey.
It consists of six spotlight events – which bring together professionals, mentors, speakers, and Lloyds Bank team members – two community get-togethers, plus an online series of 24 educational videos, on finance, marketing, digital skills, scaling a business and mental health.
At the time of writing, there are over 1,100 members of the Immerse community, and the programme has supported more than 400 founders.
2. Offering support from trusted sources
Unfortunately, due to decades of mistrust in institutions, many in our community currently lack the experience required to run a business. To that end, it's vital they get sound business advice from sources they can trust.
Lloyds' Black Business Hub offers those entrepreneurs practical guides on how best to grow their business, plus access to financial products aimed at managing debt and a plethora of trainer-led resources on a variety of topics around building and expanding business capabilities.
"At the time of writing, there are over 1,100 members of the Immerse community, and the programme has supported more than 400 founders."
3. Visibly endorsing Black business owners
It's difficult to downplay the importance of endorsement and visibility. With this in mind, the Group recently sponsored two pop up shops with Jamii – an online marketplace for Black British brands – in London and Birmingham, where over 40 Black female makers were able to showcase their brands in major high street locations.
Moreover, it also backed the BOB Expo in Manchester –showcasing 100 Black-owned businesses and their products and services to the public. Elsewhere, the Group commissioned Black owned PR agency, Coldr, to ensure they reach the right audiences.
4. Taking a regional approach
The Group's Black Business Advisory Committee recently appointed its first new member since its launch in 2020 – Midlands-based Mac Alonge.
Outside of London, the Midlands is the largest Black business population in the UK. And Mac's wealth of experience and connection to the West Midlands makes him a big asset to the community. In turn, this should help the Group to increase the understanding of the challenges faced by Black-owned businesses in the area too.
Actions from last year's recommendations
Following last year's report, Black Business Network alongside the Group identified several ways to break down barriers and establish trust with our community. 
The steps we've taken (PDF)
PDF opens in same tab
Next steps
As our work continued into year two of the research, it became clearer that the type of change we are truly seeking goes beyond just us and Lloyds Banking Group. The need for action on a systemic level is evident and urgent; and will require buy-in and work from the collective business ecosystem. Visible movement in this area is ultimately how financial institutions truly rebuild trust with the Black business community.
Given this, it's vital that financial institutions such as Lloyds Banking Group, the UK Government and The Black community work together, alongside organisations like the APPG for Ethnic Minority Businesses to tackle the systemic barriers facing entrepreneurs and close the trust gap. The actions suggested from this year's research calls for this collaborative approach:
Continue to use the 10 recommendations from the Black. Business. In Business & Proud 2021 report as its charter for action and develop a robust framework to track and monitor progress.

Build stronger financial services and government collaboration, focusing on themes such as a common set of commitments, improving ethnicity data collection and improving signposting of support.

Create a UK-wide Black business ecosystem designed to support new ventures. It's important this ecosystem enables collaboration and promotes unity, plus enhances the chances of entrepreneurial success for Black businesspeople.

Invest more time into community partnerships and collaborations through Changemakers and Ambassadors. These individuals should work with the UK Government and financial institutions to ensure actions have impact.

Create bespoke layers of support for each business stage, including school, university, pre-start, start-up, scale-up, maturity and exit.
As you can see, while progress has been made, more needs to be done to establish trust within the Black community. These barriers were built over generations and won't be changed overnight; but the commitment shown by the Lloyds Banking Group makes me optimistic for the impact we will have in the future.
It's important, then, that the Group continues to focus on and encourage collaboration between the Black entrepreneurial community, financial institutions, and all the other groups that can help Black entrepreneurs and business owners realise their potential. Of course, we don't expect change to happen overnight. But with the right support, I have no doubt that Black businesspeople can reach their potential and then some.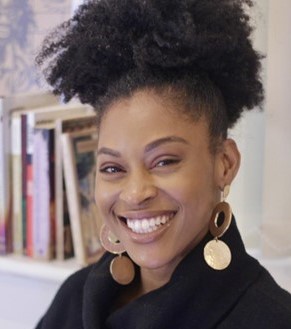 About the authors
Shari Leigh
Shari Leigh is the Founder of Black Business Network, an online community, events and support resources company for Black business owners and startup entrepreneurs. Creating a space where they can strengthen their business connections, financing and business knowledge; and attend our flagship conferences like Black Investor 360.
After a decade-long career in the events industry, as a Global Operations Manager for Membership and Financial Institutions; Shari was inspired to use her skills to create safe spaces for Black entrepreneurs to meet, network and learn from each other.
"Along this journey, I have learned about the numerous areas of support needed in our business community, and I have been honoured to build and share these resources with other entrepreneurs."
Shari Leigh is also a member of the Lloyds Bank Black Business Advisory Committee.
Shari's background
Read less
---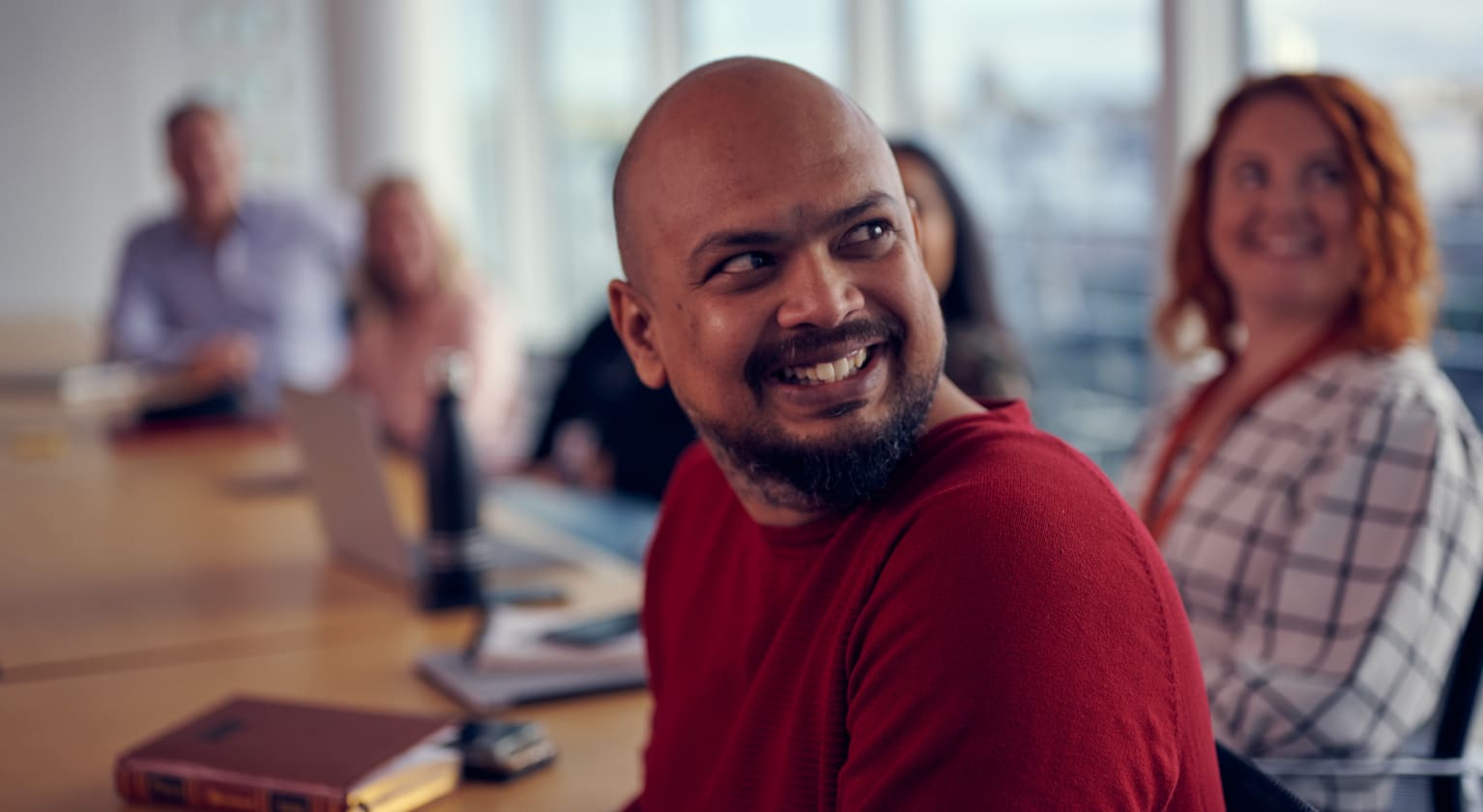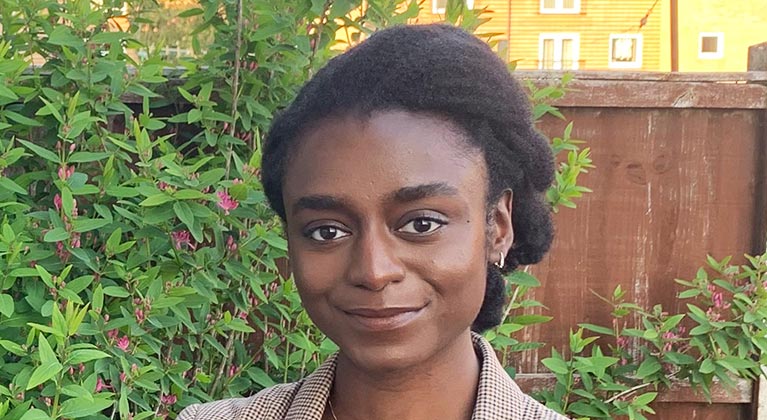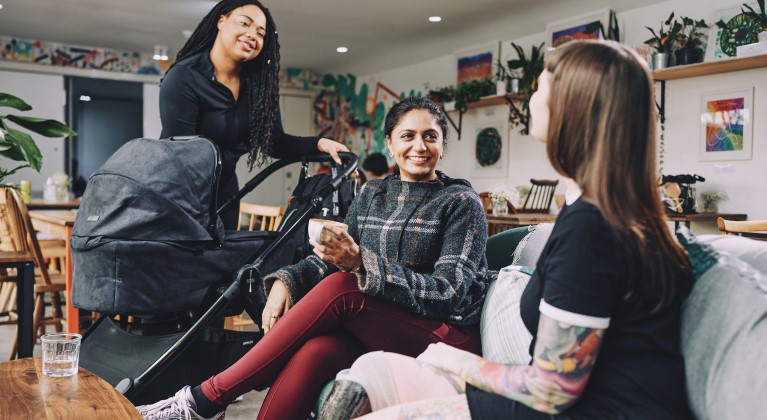 How can we make returning to work after a career break easier?
Our returners programme helped Armeen to feel confident and supported in getting back to work.
Read Amreen's story
Opens in same tab