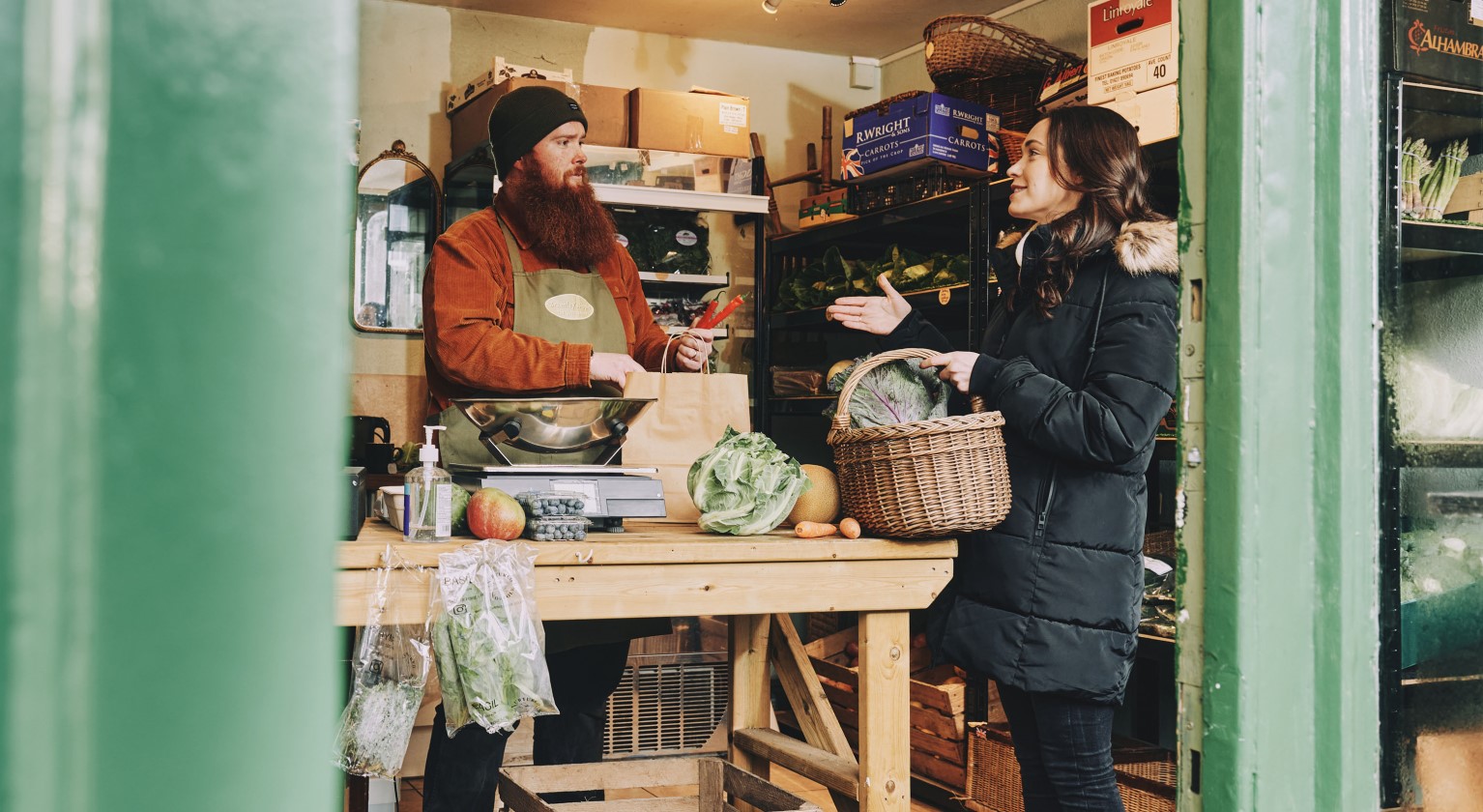 How is the 'green gap' affecting small businesses?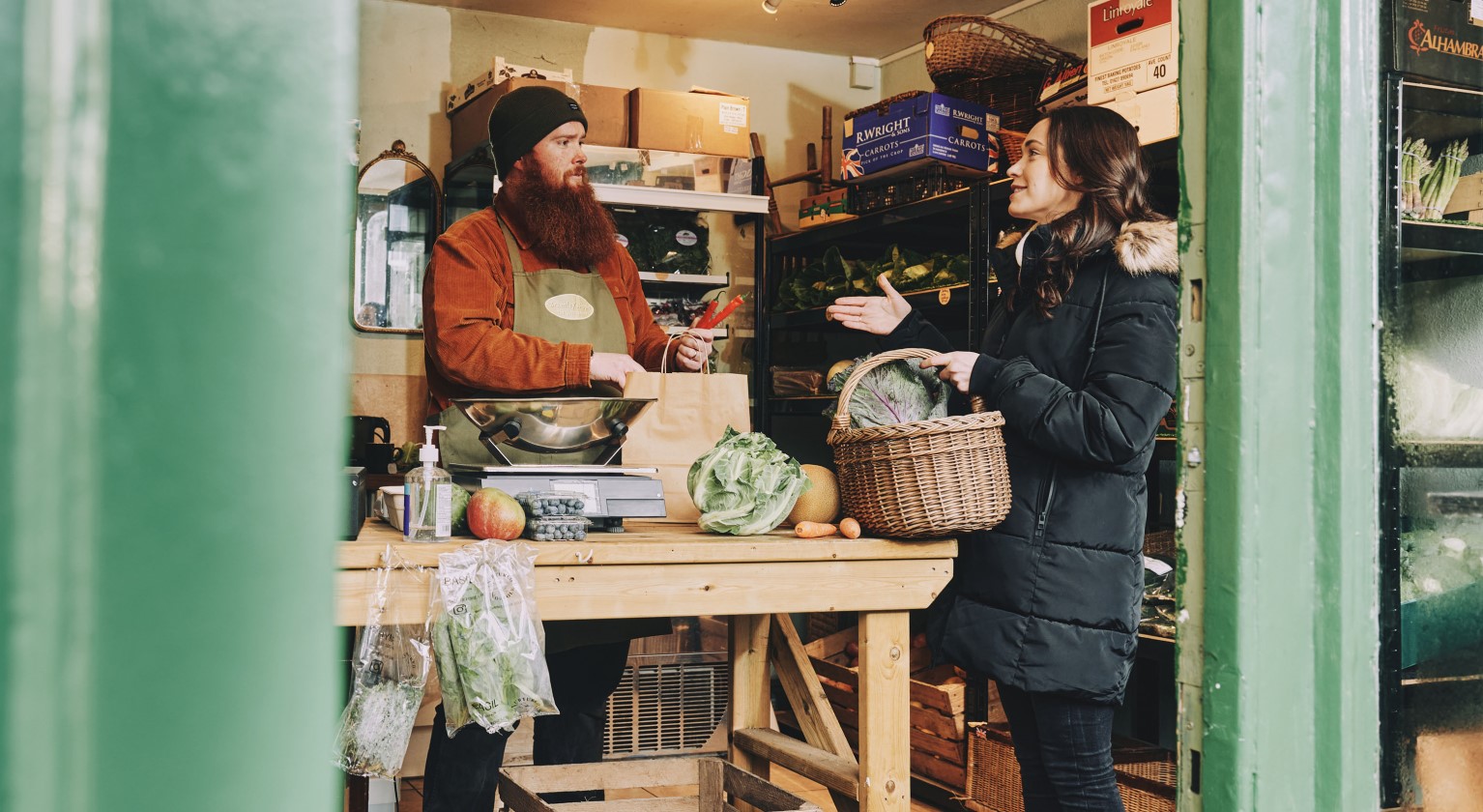 "According to our research, around four million small businesses across the UK still have no plans for the net zero transition."
For most people, the terms 'climate crisis' and 'net zero' will be all-too-familiar. And even if the details are lost, there's a good chance many will still be aware of the harmful effects greenhouse gases are inflicting on the planet.
Yet despite individuals, governments and organisations across the globe making commitments to curb its impact – for example, the UK Government's pledge to cut carbon emissions by 2050 – around four million UK small businesses still have no plans for the net zero transition, according to research from Lloyds Bank Business1.
Even more worrying: only half of the small businesses surveyed even understand the meaning of 'net zero.' And many fail to see the negative impact inadequate preparation for a carbon-neutral economy will have on their businesses, and the planet2.
That's why, here at Lloyds Banking Group, we want to make business-owners aware of the damaging impacts failing to prepare for net zero might have on their businesses, plus highlight some of the opportunities the green economy will bring.

What is the Green Gap?
The Green Gap simply refers to what businesses know about net zero – how much they understand the importance of reaching it, and how far they need to go on their journeys to decarbonisation.
You see, the lack of knowledge around net zero is especially worrying in the context of small and medium-sized enterprises (SMEs). They make up around 99 per cent of the UK's business population and are uniquely positioned to react quickly to changing customer demands, due to their sizes.
Specifically, small businesses in the agriculture, homes and motor industries represent significant opportunities for sustainable investment3. For example, it's estimated that £41 billion worth of investment will be needed in the agriculture and land-use and forestry sectors between 2020 and 20504. And 150,000 new jobs could be supported to make homes more energy efficient, and 95,000 could be supported by 2050 for green road transport.

"The lack of knowledge around net zero is especially worrying for SMEs. They make up around
99%
of the UK's business population and are uniquely positioned to react quickly to changing customer demands."

How prepared are SMEs for the green economy?
As I say, our research suggests that many SMEs are still not aware of the opportunities transitioning to a green economy can bring, and have put little plans in place to lower their CO2 outputs.
In fact, 64% of small businesses surveyed said they were not concerned about the future of their business if they chose not to go carbon-neutral5. In other words, risks such as reputational damage, making less profit and facing tougher regulation were not considered by business owners when contemplating the future of their business.
Elsewhere, 80 per cent said they were not aware of any grants from the UK Government that could help them reduce their carbon footprint.
Most notably, though, 40 per cent of business-owners surveyed said they did not agree that enough is being done in terms of support for businesses who want to reduce their carbon footprint. And 75 per cent thought more support should come from the UK Government.
64%

of small businesses said they were not concerned about the future of their business if they chose not to go carbon-neutral.

What are the benefits of going green?
Right now, it's only large corporations that have to measure and report their carbon emissions under the UK Government's 2050 net zero target6.
However, it's worth remembering that small businesses make up around 99 per cent of the UK's business population – so it's only a matter of time before legislation reaches them, too. With that in mind it pays to prepare for decarbonisation sooner, rather than later.
Moreover, working sustainability also has the potential to lower costs in the long-run. According to the Green Energy Advice Bureau, almost a third of businesses have seen a reduction in their running costs simply by making greener investments7.
Interestingly, 82 per cent of respondents told Lloyds Bank Business they had not felt any pressure from their customers to reduce their carbon footprint. Despite this sentiment, though, research shows that customers are increasingly aware of their carbon footprints and are making greener choices.
For example, a report from Deloitte last year found that as many as 32 per cent of shoppers were driven to adopt a greener lifestyle. And 28 per cent had stopped buying from certain businesses, based on their sustainability standards8. As the importance of adopting a greener lifestyle continues to grow, those numbers are likely to increase.
How can small businesses prepare for net zero?
Well, first off, we would encourage small businesses to set realistic goals that can be met. Put simply, a sustainability strategy should be included as a fundamental part of the overall business plan.
Similarly, it's important for small businesses to start small and not get overwhelmed by the task at hand. For example, SMEs should go paperless, if they can. If not, the paper they use should be recycled. And waste should always be recycled. Yes, these might seem like small steps, but they all add up over time.
Moreover, SMEs should know how to measure their CO2 outputs. However, only a sixth of the businesses surveyed knew how to calculate their carbon footprints. Thankfully for those businesses with premises, Lloyds Bank's Green Buildings tool is a free, easy-to-use interactive tool that can help SMEs understand and evaluate their property's energy efficiency, plus help to determine any savings that can be made too9.
We appreciate that all of this can seem daunting, especially to SMEs who are yet to start their net zero journeys. That's why our sustainable business hub offers genuine insight and actionable steps for small business owners. And our From Now to Net Zero report offers simple steps for small business to get to decarbonisation.
The top three challenges businesses face to get to net zero
Small and medium-sized businesses need urgent support to meet the demands of the climate crisis, or risk being left behind in the green economy…
Glenn Bemment | 23 Nov 2021
Read Glenn's article
What support is available through Lloyds Banking Group?
It's clear from our research that more needs to be done to help SMEs understand the importance of transitioning to the green economy.
Fortunately, at the time of writing there is a plethora of support available through Lloyds Banking Group. For example, we offer green and sustainable loans to businesses for use on specific green purposes. And, as I say, our sustainability hub offers numerous insights into how to prepare for the green economy, including a practical, five-step guide for SMEs.
In short, then, although preparing for the green economy is a daunting task, it's also a vital one – for the longevity of small to medium sized businesses, as well as the planet. Lloyds Banking Group will continue to support small businesses across the country.
Click here to find out more about the support Lloyds Bank is offering to small businesses10.