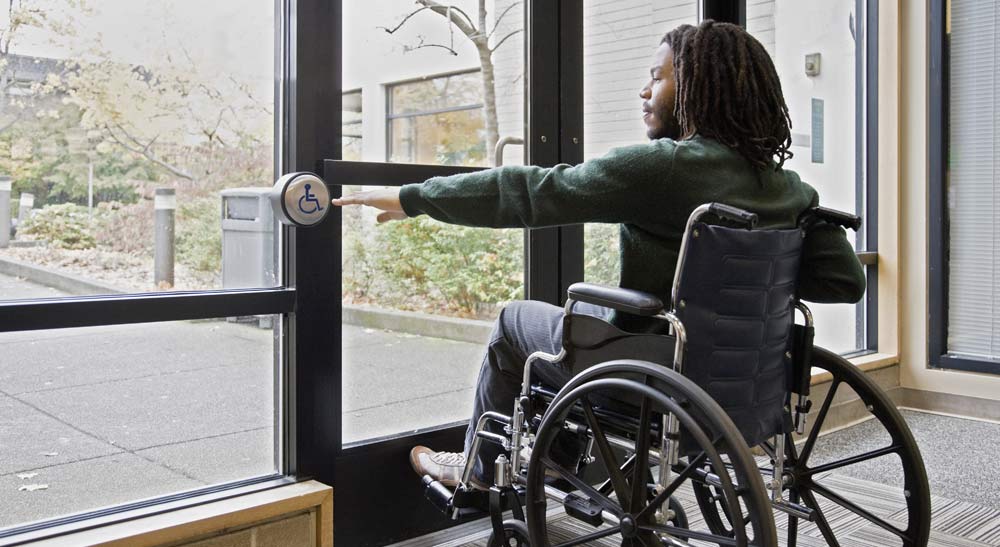 Is social housing really designed for those who need it most?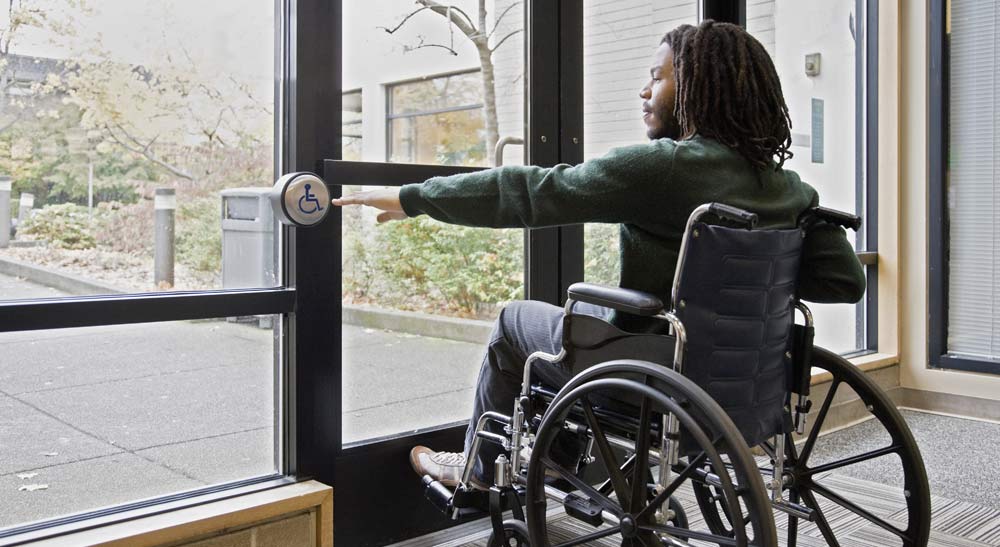 Should we be taking this opportunity to rethink social housing design to suit a diverse range of needs?

A little while ago I attended a party conference in Brighton, where I got talking to various MPs about the diverse needs – and challenges – that they hear from their constituents when it comes to social housing. For example, one MP spoke of her experience living in social housing, and that cooking in a separate kitchen that was too small for children to play in made it more difficult for her to manage as a single mother.
Meanwhile another MP I spoke to gets feedback from constituents that for some of the ethnic minority communities living in their constituency, cooking is an important family event. However, meals can be time-consuming to make and spice aromas can fill the whole house, so for these families having a separate kitchen and living space is key.
Stories like this, of contradicting needs and family requirements, are common. My takeaway from the conference this year was that the current 'one-size-fits-all' approach when it comes to social housing design doesn't necessarily work for everyone. This can range from being simply impractical (One MP talked about their partner being too short to reach the top of kitchen cupboards) to the intolerable, with detrimental home accessibility issues impacting on residents' quality of life.
The national focus is currently on the sustainability of our homes, with the UK Government looking at updating social housing properties to help to make them more carbon efficient. This will be good for both the planet and for the families that live in these homes, as we know that improving the sustainability of housing stock can save families hundreds of pounds a year in energy costs.
However, home accessibility is still a key issue that needs addressing to help improve the living situation of thousands of people living in social housing. Could we take this sustainable work and retrofitting as an opportunity to re-assess whether these houses are really working for the communities and the families that live in them, and to update them to serve a more diverse range of needs?
Access to accessible housing
There are serious issues when it comes to the accessibility of social housing in the UK. According to the Family Resources Survey 2018/19, 14.1 million people - or roughly 20% pf the UK population - are reported as having a disability. This consisted of 8% of the child population, 19% of the working age population and 45% of the pension age population1.
In 2019, one-quarter (24.7%) of disabled people were renting social housing, compared with just 8.2% of non-disabled people. However, findings by Habinteg, a charity and housing association specialising in accessible homes, highlighted in the Parliamentary report Building for Equality: Disability and the Built Environment that there are at least around 300,000 disabled adults whose housing needs are unmet.
Accessibility can refer to numerous build and design elements, such as ground access for those who wouldn't be safe on stairs like elderly residents or people in wheelchairs; ensuring that bathrooms, hallways and doorways are big enough for wheelchairs or walking apparatus; and that dwellings are ready for quick, effective adaption should the residents need a wheelchair or extra support in future.
Making sure that kitchen equipment such as ovens, sinks and storage cupboards can be reached by people in wheelchairs, as well as having access to a toilet on the same level as the house entrance, are also crucial elements in ensuring that disabled residents can live independently.
In the Parliamentary report2, Age UK cited research from 2005–06 estimating that over 750,000 people aged 65 and over needed specially adapted accommodation because of a medical condition or disability, and of these, 145,000 reported living in homes that did not meet their needs. Age UK stated that those figures are now likely to be even higher.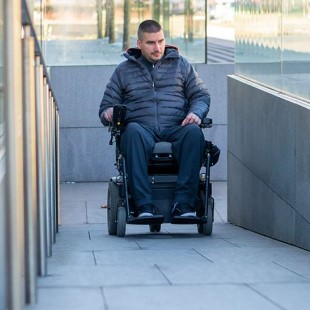 "Those renting privately or looking to buy a home may face some of the same layout and accessibility issues as those reliant on social housing, but the big difference is that those in the private housing sector have more choice available to them."
Why is there a shortage of accessible housing?
When it comes to social housing, the main issue seems to be that the design basis is for a 'stereotypical inhabitant.' However this standard resident doesn't really exist. The population is made up of people with diverse needs, and social housing structures need to be updated to be easily adapted to fit the needs of individual residents.
Attempts are being made to get more input from those who actually live in the houses in the design process – For examples in 2010 the Greater Manchester Housing Providers group was established. The GMHP are substantial investors in the Greater Manchester community and in recent years members of the group have been delivering around 40% of new homes across Greater Manchester. In addition to development, the partnership operates across a full range of themes including social investment, access to housing, homelessness, health and social care, and more.
Why is now the time to give social housing an overhaul?
As mentioned, councils and local authorities are currently looking at making improvements to properties to make them more carbon efficient in line with the UK Government's sustainability drive. Some of these changes will be minor, such as changing lightbulbs to be more energy efficient, but some of these changes may be fairly substantial. If there's going to be a re-examination of the building structure anyway, should updating homes for accessibility and family needs be taken into account at the same time?
While it's hard to make a social housing property completely bespoke to one individual family unit, there are some updates that could be made that could arguably benefit all residents. For example, there are already some rules in building regulations in Scotland, such as there must be the potential for a downstairs washroom with a shower facility to be installed. It doesn't need to be in place initially, but the behind the plasterboard all the fittings must be ready so that the property can be easily and quickly converted.
Now may also be the time to consider whether there should be minimum accessibility requirements for properties in the UK. By making properties accessibility-ready, homes can be easily updated and adapted to suite a wider range of needs for residents.

So far this year we've delivered
£3.3 billion
in funding to the social housing sector.

---
What role can Lloyds Banking Group play in accessible social housing?
One of the things that's most important to us as a business as we emerge from the coronavirus pandemic is ensuring that we're helping people to access secure and sustainable, high-quality homes, in areas where people really want to live. Unlocking the UK's houses for those looking to get onto the property ladder, or even to find a decent home to rent, is one of the key parts of our Helping Britain Recover strategy.
One of the ways we are making this happen is through our work with housebuilders across the UK to help address the nation's housing shortage. But it's not just the private homes market that we're contributing to; so far this year we've delivered £3.3bn in funding to the social housing sector, of which £2.25bn is sustainability linked.
Those renting privately or looking to buy a home may face some of the same layout and accessibility issues as those reliant on social housing, but the big difference is that those in the private housing sector have more choice available to them. If they have a change to their accessibility needs and they own a property, there is the option for them to update their dwelling or move somewhere more suitable. For those in social housing properties the choices are far more limited.
We want to make housing better for everyone across the UK, not just those living in the private sector. We want to do this because it's the right thing to do, but it also makes good business sense. Good quality housing leads to better life outcomes. Having a stable and good quality home is directly linked to improved physical and mental health, better childhood educational outcomes and future wellbeing, as well as lower rates of youth crime.
That's why we're focused on helping Britain recover by looking beyond the commercial aspects of the housing market to try and address some of the very real problems people experience when trying to set up a stable home. We're aiming to understand the problems society faces, discussing and bring together views from mortgage brokers, estate agents, landlords, renters , housebuilders, UK Government and, importantly, of the people struggling to find appropriate housing, to work out how we can work together to deliver a better housing market for all - whether renting or owning your home.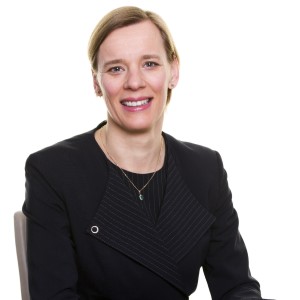 About the author
Esther Dijkstra
Managing Director, Intermediaries

Previously she was the Director of Strategic Partnerships for LBG with responsibility for the National Account, Housing Development and Intermediary Experience teams as well as leading Mortgage Intermediary digital strategy.
Prior to that she was the head of Intermediary protection at Scottish Widows where she was instrumental in the launch of 'Scottish Widows Protect' into the Intermediary market, which went live in 2015.
Esther began her career in management consultancy with IBM in the Netherlands and moved to the UK in 2000. She previously worked for Legal & General where she was Commercial and Marketing Director of the L&G Network and UK Mortgage Club.
Esther lives with her husband and two children in Guildford.

Esther's background
Close