Where are SMEs on their journeys to Net Zero?
"The 5.5 million small-to-medium-sized enterprises (SMEs) who contribute over £2 trillion to the economy will have a vital role to play in reaching the UK government's ambition of a Net Zero economy by 2050".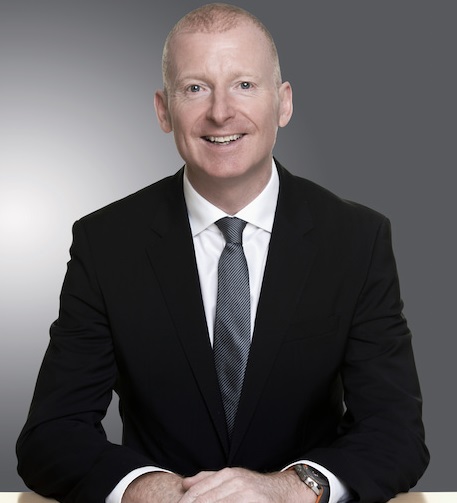 Over the last few years, tackling the climate crisis has been a key priority for governments and institutions across the world. And here in the UK the 5.5 million small-to-medium-sized enterprises (SMEs), who contribute over £2 trillion to the economy, will have a vital role to play in reaching the UK government's public ambition of a Net Zero economy by 20501. They will also benefit from the many commercial opportunities that will become available too, such as lower costs, improved reputation and attracting new investment.
That's why, in 2021, Lloyds Bank conducted research amongst 1,000 UK SMEs which determined five stages of the Net Zero journey – zero representing those SMEs considering no action and five signifying those who have already reached the target. This research subsequently led to the From Now to Net Zero Report – a practical guide for SMEs on how to curb their carbon emissions.
The report found that while most SMEs had a desire to make change, many were still unsure how to implement that change in practical terms. It's important to remember that transitioning to a green economy will mean challenges for many SMEs, especially short-term challenges such as energy investment and input costs. Our 2022 SME Net Zero Monitor survey took the research one step further and revealed the number of UK SMEs at each stage of the journey.
Understanding the impact of Net Zero
The From Now to Net Zero report showed that while 89% of SMEs recognised that sustainability is an important issue for their business, 40% did not know what it means for their business in practical terms. However, general knowledge around the subject seems to be growing, with our Net Zero Monitor revealing that 95% of SMEs are now aware of the government's 2050 Net Zero target.
Of course, awareness is futile without action, and a realistic plan is vital. And at the time of writing, 39% of SMEs surveyed have set a tangible target and a deadline to get to Net Zero, while 24% have set a target without a deadline. In contrast, just 7% said they have not set a target, and have not yet started research on what they need to do to reach Net Zero.
While the core actions on the journey remain the same, SMEs are prioritizing them differently. Recycling and reducing waste are currently the top activity undertaken by SMEs – with 62% having already taken these initiatives. Elsewhere, 60% are actively reducing their energy consumption and 36% are sourcing renewable energy as well.
In terms of sector activity, of the SMEs surveyed within the manufacturing sector, 79% said the rising cost of energy has had the most negative impact, while 74% of the real estate and housing sector cite rising inflation.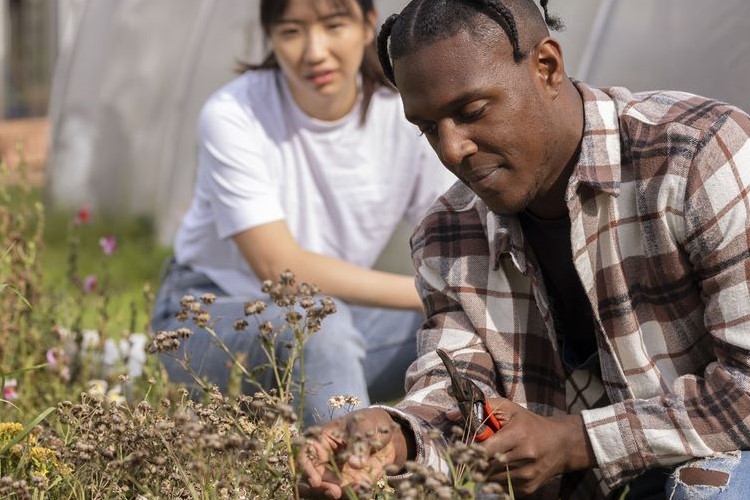 "Recycling and reducing is currently the top activity undertaken by SMEs – with 62% saying they have already taken these initiatives".
The importance of collaboration
Many SMEs won't be able to reach Net Zero alone. Collaboration will be one of the key factors of success. And our research shows that many SMEs are already aware of this fact, with 56% engaged directly with other businesses they work with on how best to reduce their greenhouse gas emissions. Moreover, around half say they have already benefited from other businesses they work with on reducing their emissions as well.
The 7% of SMEs that have already reached Net Zero emissions can help lead other SMEs towards more sustainable business practices – we call these businesses our 'Net Zero Heroes'. For example, Allium Energy in Yorkshire are using gas produced from their former waste sites to create power and heat locally, with any excess sold to the National Grid. This hasn't just helped their own business, but neighbouring industrial businesses to lower their environmental impact and help their transition to Net Zero.
Across the board our Net Zero Heroes have reported several benefits of being carbon neutral, including protecting the natural environment for future generations, waste reduction, improved reputation, employee wellbeing and engagement, attracting new employees and cost savings. The activities which had the most impact on their business were reducing energy consumption, recycling and reducing waste and crucially, working with suppliers to reduce their environmental impact.
95%
of SMEs are aware of the UK Government's Net Zero target according to our Net Zero monitor

---
Where are SMEs looking for support?
SMEs are mostly turning to the internet for support – 50% have sought information online and 49% say they accessed material from the UK Government's website. Elsewhere, 30% have asked for help from external consultants and 20% have used external membership bodies.
45% of SMEs said they identify their bank as a potential support source, but only 14% have actually worked with banks on their transition to Net Zero economy. It's clear that as one of Britain's largest financial institutions, then, we should be doing everything possible to support small businesses.
We know that, for SMEs who are yet to start their net zero journey, the task can seem intimidating. That's why our sustainable business hub offers genuine insight and actionable steps for small business owners. And, as I say, our From Now to Net Zero report offers simple, practical steps for small business to start their journey.
What is Lloyds Banking Group doing to support SMEs?
The good news is that, overall, our Net Zero Monitor shows that SMEs are on their way to understanding the importance of Net Zero – many have already taken practical steps and set out realistic goals to decarbonise their business. And we remain absolutely committed in helping these businesses reach their sustainability targets.
Through our sustainability hub we offer support to businesses regardless of where they are on their journey. From those looking to take the crucial first step on their journey to practical guidance to measuring carbon emissions through our Green Buildings Tool and monitoring progress and impact moving forward.
As well as support for SMEs we are also focused on supporting key sectors and industries as they move towards a Net Zero future. In 2021, we created our Sustainability and ESG Financing team to support or Corporate and Institutional clients with more ESG-linked loan transactions and, in 2022, we contributed 7.9 billion worth of ESG-linked finance. And we're focused on those sectors that will have the most impact, which is why we've lent £15 billion of new funding in the social housing sector over the past five years, of which £3.4 billion is new ESG-linked financing over the last two years alone.
And by the end of 2022 over 2,600 colleagues had finished the Cambridge Institute of Sustainability Leadership (CISL) accredited Sustainability Essentials Course which focuses on climate and nature related risks and opportunities. These are just a few of the commitments we've made to support businesses to benefit from the green revolution.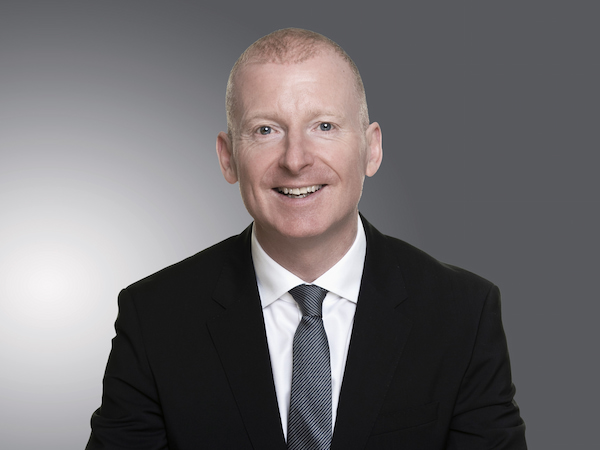 About the author
Paul Gordon
Paul Gordon, Managing Director Relationship Management, Lloyds Banking Group
Paul is a senior leader with 30 years' experience in Banking and Financial Services. Paul is currently Managing Director, Relationship Management within the Business & Commercial Banking division of Lloyds Banking Group. Paul is responsible for Lloyds' support of more than 1m clients, that's 1 in 5 UK businesses, across the UK, covering all sectors including manufacturing, real estate and agriculture. He is also the Chairman of the Agricultural Mortgage Corporation.

Paul has held a number of senior roles and has been responsible for a number of divisions within Lloyds Banking Group including Consumer & Commercial Cards, Lloyds Bank International based in Sydney, International Mortgages in Asia, as well as leading the acquisition and integration of MBNA from Bank of America, the largest mono-line credit card business in Europe.

Paul holds a Diploma in Executive Coaching from the Academy of Executive Coaching, a MBA in Business Administration from the University of Warwick and is an Associate of the Chartered Institute of Bankers. He is also an accredited mentor for the award-winning Warwick MBA mentoring scheme.
Paul's background
Read less