Scottish city homes beat UK for affordability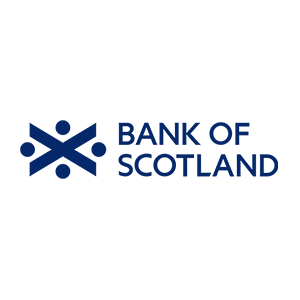 11 August 2021
Scottish city homes more affordable than UK average.

Average Scots city home costs 5.7 times average earnings vs 8.1 for all UK cities.

Edinburgh is Scotland's most expensive city with average house prices of £285,605.

Steady growth of house prices and wages has put Scotland's cities ahead of the UK when it comes to the affordability of homes, according to Bank of Scotland.
With the average home now £210,368, and average earnings at £36,804, homes in Scotland's cities have a Price to Earnings (PE) ratio - a measure of affordability - of 5.7. By contrast, when looking at the UK whole, an average city home will set buyers back by £287,440. With average UK earnings at £35,677, the national PE ratio is 8.1, much higher than in Scotland.
The Bank's research looked at 61 UK cities, including the seven cities in Scotland. Edinburgh's enduring popularity ensures houses there continue to attract a premium price. Homes in the capital now cost £285,605 and, with average wages of the city's inhabitants at £42,245, affordability remains below the Scottish average – but above the UK as a whole - with house prices in the historic location 6.8 times earnings.
Comparatively, homes in London average 11 times earnings and those in Winchester, the UK's least affordable city, now cost 14 times the average annual income amongst those living and working in the popular Hampshire location.
The six other cities in Scotland all rank within the 10 most affordable cities in the UK. Stirling, Aberdeen, Glasgow, Perth, and Inverness rank fourth to eighth respectively, with Dundee in tenth place. Affordability across the six locations is very similar, ranging from 5.4 times earnings in Stirling, to 5.8 in Dundee.
Steady growth
Over the last decade the cost of homes in Scotland has grown at a steady pace. Since 2011, the average city home increased by 35% (38% for all Scottish homes), about half that of UK cities in general, which grew 71%. Stirling, with good transport links to both Edinburgh and Glasgow, saw the biggest growth in house prices of any Scottish city over the past ten years. Homes there have risen 52% to £208,927. Gloucester saw the highest UK house price inflation over the same period, rising 101%, to £287,600.
This solid growth has been largely in line with wage growth, which has helped to keep affordability relatively consistent, with the PE ratio for Scottish cities increasing from 5.1 in 2011 to 5.7 in 2021. Affordability across all the UK's cities is a different story. The UK picture was similar to that of Scotland in 2011, at 5.6 times earnings, however the PE ratio for all UK cities now stands at 8.1, as overall house price inflation has outstripped wage growth.
Graham Blair, Head of Mortgages , said: "Rapidly increasing house prices can be a double-edged sword; while the increase in value is good news for city homeowners looking to move to lower priced areas, if metropolitan wages don't keep pace, it can make moving up, and getting on, the urban housing ladder more difficult for others. In Scotland, we benefit from a greater balance between property and wage growth, which means the affordability of homes in our cities is relatively consistent, remaining better than the UK average over the last 10 years.
"We are lucky to live and work in some of the world's most beautiful locations and historic cities, and even with higher house prices in some locations – like Edinburgh - stronger levels of pay than in many cities elsewhere in the UK help with affordability, and our capital is still more affordable than London, Leeds, Birmingham, Cardiff, or Manchester."