Home and garden must-haves according to Brits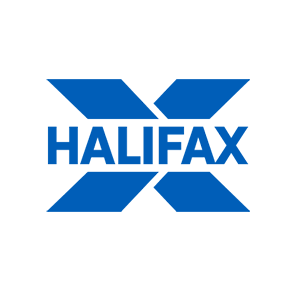 A tenth of Brits now think a home cinema is a 'must-have'.

Garden sheds or outbuildings are important outdoor features for a third of people.

Lack of grass is one of the biggest outdoor turn-offs.

Halifax research of over 4,600 UK adults has shown what people want when it comes to their homes and gardens.
While sensible choices on a good Wi-Fi connection and energy efficiency top the table, the rise of certain home trends on social media look to be playing a part in Brits' interior preferences.
One in 10 people now think that a home cinema is a necessity, alongside a wood burner to stay cosy, while a similar proportion (9%) suggests some people think a kettle is old (and slow) news, with a boiling water tap a must-have.
A small proportion of people continue to need their relaxing bubbles time, with 3% seeing a hot tub as essential.
Great gardens
People know what they want when it comes to gardens as well.
Grass is a stand-out, with almost half (46%) of people preferring the natural look to artificial options or paving.
The garden shed and other outbuildings remain a firm favourite also, with a third (33%) considering them to be important features for their outdoor space.
In fact, a garden is incredibly important for some, with over a quarter (26%) of people saying a beautiful garden would convince them to buy a house they would otherwise discount.
Tricky trends
Certain garden trends are failing to impress for some. Keeping things simple is important for Brits, as almost half (47%) of people aren't impressed with a high maintenance plot.
Further, while they might be few and far between in the UK, for a quarter (26%), a swimming pool is a big no.
More generally, a wood cladding exterior and loud wallpaper were selected by almost a third (30%) of people as some of their least favourite home fads.
New year, new home resolutions
According to the Halifax research, almost half of homeowners (46%) are considering making improvements to their home within the next few years.
Kim Kinnaird, Halifax Mortgages Director said: "In today's climate, it's possible people may stay in their current home for longer, putting home improvements higher up the agenda, including adding long-term value to future proof their property.
"Our research shows that top of people's home wish lists are good Wi-Fi and energy efficiency. However, some people are looking for something a little different – with two fifths citing a utility room as a must-have while almost a tenth see a hot water tap as essential."
Dream home
The dream home for over a third of people (34%) is a large, modern detached with all the contemporary conveniences – such as a new kitchen and built-in wardrobes – with a quarter (24%) fantasising about a Georgian, Edwardian, or Victorian period property with high ceilings and windows.