Home movers drop by over a third, but remain above pre-pandemic levels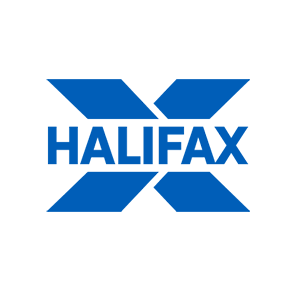 Number of home movers dropped 35% in first half of 2022; but remain higher than pre-pandemic.

London and South East saw largest falls in annual home movers.

Average house price paid by home movers now £403,163, supported by a deposit of £134,108.

The number of home movers has dropped by just over a third (35%) in the first half of 2022, compared to the same period last year, according to Halifax.
In the first six months of this year, 172,510 people moved house, compared to 266,270 in the first half of 2021. (Table 1)
The number of home movers last year was heavily influenced by the UK Government's Stamp Duty holiday, which supported the housing market during the COVID-19 pandemic, leading to a 133% increase in home movers between 2020 and 2021. While numbers have dropped this year compared to the record highs of 2021, home moves are still above pre-pandemic levels overall.
Home movers now make up just under a half (47%) of all house purchasers, falling nine percentage points on 2021 (56%).
Andrew Asaam, Homes Director, Halifax, said: "The number of home movers so far this year is lower than the record high set last year: this was not unexpected, and the housing market has remained buoyant in 2022 so far.
"The number of people moving home in the in the first six months of the year was above prepandemic levels and is, other than 2021, the busiest start to the year for home moves since 2008.
"Last year was a year like no other – the Stamp Duty holiday drove an incredible amount of demand, leading to an 133% increase in movers on 2020. So, it was always likely we were going to see a fall compared to that record high, but when we look at numbers overall – movers are very much still moving."
Regions
All UK regions saw the number of home movers fall in the first half of 2022.
Greater London saw the greatest fall in people moving into or around the capital, with a drop of 45%, compared to 2021. Just 13,765 people made a move in the Greater London area in the first half of this year. The South East saw a similar proportionate drop, with a fall of 43%.
Scotland saw a much smaller fall in movers, of 13%, the lowest of any country or region in the UK. (Table 2)
Over 15,000 people made a home move in Scotland – higher than Greater London.
Andrew Asaam, Homes Director, Halifax, said: "Greater London has experienced the greatest fall in home movers this year compared to last, with a 45% fall in people moving in the capital. This needs to be considered in the context of 2021, where potential buyers rushed to take advantage of the Stamp Duty holiday, boosting the number of people entering the market. When looking at the five-year trend, a different story emerges, with the number of home movers in the London area remaining relatively flat. With the cost of the average home for movers in London now at £733,628, it is perhaps unsurprising the market in London is self-correcting, with many likely priced out of moving in and around the capital without additional support.
"While all UK countries and regions have seen a fall in movers this year, the difference has not been so stark for all, with lower drops in Scotland, Wales and the North of England."
House prices and deposits
The average house price paid by home movers is now £403,163, up 5% on last year, and 42% over the last five years. (Table 3)
When looking at the five-year trend, Wales and Northern Ireland have experienced the greatest increases in house prices for home movers, both up 48%. They are followed by the North West, East Midlands, and West Midlands, all up 45%.
Scotland has seen the lowest change since 2017, at 30% - still a significant growth rate. In all UK countries and regions home movers are now bringing equity at 30% or more of the purchase price. At the UK level, these deposits are now a third (33%) for all home movers. (Table 4) For first-time buyers, this figure is 20%. (Table 4)
In monetary terms, it means those buying a home now have £134,108 to put towards their move onto the next rung of the ladder. In 2017, this figure was £98,219.
The largest deposits are to be found in London at £248,379, followed by South East at £181,228. The North has the smallest average deposit of £73,346.
Andrew Asaam, Homes Director, Halifax, said: "Our data shows that people moving to the next rung of the housing ladder are now able to cover over a third of the purchase price of their new home with existing equity, with the average amount now over £134,000. People selling up and moving into or around Greater London are bringing the greatest amounts of any UK region or country – of almost a quarter of a million pounds."
Property types and average ages
Detached and semi-detached homes are the most popular type of home for people to move to, now with a 29% and 28% share, respectively. (Tables 5 and 6)
Over the past 10 years, detached homes have increased in popularity, experiencing a seven percentage point increase (22% in 2012 to 29% in 2022.)
Home movers are also getting slightly younger, now an average age of 40, compared to 41 in 2012. The oldest home movers are in Wales (42). (Table 7)
Andrew Asaam, Homes Director, Halifax, said: "While home movers do not face many of the same pressures as first-time buyers, it remains true that house prices in the UK have risen for 12 months in a row and real challenges remain with supply. Some home movers will be financially advantaged by house price increases – such as those moving from areas with higher average house prices to those with lower. However, other pressures on household budgets from the rising cost of living must be taken into account, as the overall cost of home moving remains an expensive endeavour for all."

See PDF download for data tables.