Platinum Jubilee 2022: 70 years of housing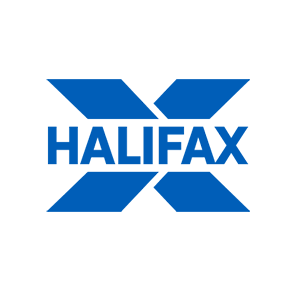 In this Platinum Jubilee year, Halifax has looked at the way homes and housing have changed during Her Majesty Queen Elizabeth II's 70-year reign.
The analysis starts a year before the coronation of Queen Elizabeth II at a time when the country was recovering from World War II and some rationing was still in place.

Key facts:
Twice as many people own their own homes as when the Queen came to the throne.

House prices have risen over 300% over the last 70 years in real terms.

London prices up over 400% in real terms.

Four housing booms witnessed during the Queen's reign.

House price: Earnings ratio nearly double its 1951 level.

Housebuilding numbers in 2021 half their 1968 peak.

In 1952, approximately 5 million homes had no indoor toilet, Buckingham Palace has 78.
House prices
House prices across the UK have increased over 4-fold over the past 70 years, increasing by an average of 327% in real terms.

Prices have risen at an average annual rate of 2.1%, slightly faster than the 1.1% per annum average rise in real earnings over the period.

House prices in the 1980s recorded their biggest increase with a real rise of 49.4% between 1981 and 1991-more than double the increase of 21.8% over the last ten years.

The poorest performing decade was the 1950s when house prices declined by 7% in real terms.
A changing market
UK housing market has become more volatile since the 1970s, while continuing to grow over the long term.

But for a small decline in the early 1950s, house prices were relatively stable in the 20 years to 1971.

There have since been four periods of rapid real house price growth: 1971-73, 1977-80, 1985-89 and 1998-2007.

Each period was succeeded by a marked fall in real house prices.

The 'Noughties' housing boom - which lasted ten years - was by far the longest period of rapidly rising house prices.

Over the last ten years growth has been staggered by slowing from 2016 to 2018 before rebounding.
House prices and earnings
House prices over the last ten years have been at their highest in relation to incomes than at any decade over the last 70 years.

House prices averaged 5.4 as a multiple of gross annual average earnings between 2011 and 2021.

The House price: Earnings ratio (PE Ratio) is now more than double what it was when Queen Elizabeth II ascended to the throne (PE: 3.2)

PE Ration reached its highest level in 2021 at 6.7.

The average PE ratio since 1951 is 3.7.

Property values were lowest in relation to earnings in the 1950s when the average house price to earnings ratio remained relatively stable between 1951 (3.3x) and 2001 (3.4x).

It is only since the start of the new millennium that house price growth has accelerated beyond that of earnings.
Regional house prices
The north-south house price divide has widened since 1971.

House prices in the south have outperformed northern house prices over the past 50 years.

London has recorded the biggest rise in house prices: a real rise of 408%, at an average annual rate of 3.3% (UK prices increased by 264% over the same period).

East Anglia recorded the second biggest increase (317%), followed by East Midlands (284%).

Scotland recorded the smallest increase with a real rise of 160%.
Tenure
The pattern of tenure has changed dramatically since the 1950s.

In 1953, 32% of homes were owner occupied, and half (50%) were privately rented.

By the early 1970s, homeownership had increased to represent half of homes (51%).

Homeownership peaked in 2001 at 70%.

Private rentals have grown from 10 to 19% since 2001 – close to their 1971 level.
Housebuilding
More than 14 million homes have been built in the UK in the past 70 years.

The number of houses built in England in the last decade is 42% lower than in the decade from 1952-61.

Peak housebuilding period was 1962-71, when over 3 million homes were constructed.
Housing quality
There has been a marked Improvement in the quality of housing since the 1950s.

In 1947 there were an estimated 5.3 million homes (42%) in Britain without bathrooms.

By 1967 2.5 million homes (19% percent) still lacked an indoor WC.

By 1991, fewer than 1% of households lacked an indoor toilet.
Warmer and drier
Modern construction standards have pushed the energy efficiency of homes upward rapidly.

The average EPC rating for home built since 2012 is B or higher.

The average rating for all homes in England and Wales of D.

One in ten homes built before the 1930s achieves an EPC rating of C.

See data tables and charts in the PDF for full detail.