2022 AGM - Chief Executive's speech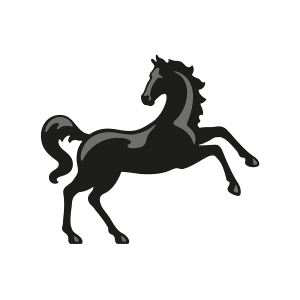 Speech from Charlie Nunn, Lloyds Banking Group Chief Executive, at our 2022 Annual General Meeting.

---
Thank you Robin and hello everyone.
It's great to be here with you today.
It is a huge privilege for me to represent Lloyds Banking Group as Group Chief Executive for the first time at our Annual General Meeting.
Lloyds Banking Group is an organisation that I have observed and admired from a distance for many years.
Since joining I have seen that it's not only a fantastic business, but one supporting customers in every community across the UK.
It's a business with brilliant people, a strong culture, a rich heritage and a clear purpose to help Britain prosper.
Coming into the organisation has let me really see the extent to which this purpose makes Lloyds Banking Group tick.
It drives everything we do for our customers, our colleagues, our communities and you, our shareholders.
We gather at a time when many are grappling with uncertainty, rising inflation and financial challenges as the cost of living increases.
I feel a deep sense of responsibility to lead a group that can make a difference, and is committed to doing so.
Our purpose of Helping Britain Prosper has been instrumental in guiding the strategic choices we've made.
This is really important – we have not just created a strategy and then aligned it to our Purpose, the two are intertwined.
We firmly believe that if we continue to commit to our promise of Helping Britain Prosper, we will deliver the best outcomes for all our stakeholders.
I'm really pleased to have the opportunity to be able to spend some time today, talking about this strategy and how we intend to build on the Group's distinct competitive advantages.
As part of this, I will also cover what we are doing to help tackle the challenge of climate change, arguably the defining issue of our time.
One that requires a collective response from us all.
Robin has spoken about our financial performance last year so I will avoid covering the same ground.
I'd reiterate that these solid foundations give us a brilliant platform from which to launch our new strategy.
With this in mind, I believe it's worth picking out a few additional highlights from 2021:
Mortgage lending is absolutely core to what we do.

It was pleasing to see continued strong growth of £16 billion reflecting the strength of the UK housing market.

In addition, we helped over 80,000 customers to buy their first home.

Supporting this were significant deposit inflows with retail balances up by over £25 billion in the year as customers continued to save with our trusted brands.

Balancing growth aspirations with efficiency will be essential to delivering on our plans.

This relentless focus was on show in 2021 with a cost:income ratio of 56.7 per cent.

Finally, our capital ratio of 16.3 per cent means we have a strong balance sheet.
This gives us the confidence to invest, grow and innovate.
Our financial results for the first quarter of this year released at the end of April showed that this momentum has continued into 2022.
Given these foundations, I'm excited to be able to spend more time talking you through our new strategy that was announced on the 24th of February.
At its heart, this strategy will set Lloyds Banking Group on a growth trajectory with higher and more diversified revenues and income.
This focus on growth is a notable shift for our business, but it is the right one if we are to capitalise on the opportunities our brands, scale and financial strength present.
All of this will be enabled through maximising the potential of our dedicated people, technology and data capabilities.
I believe there are huge opportunities for the Group to do more and make the most of our competitive strengths.
To achieve this, we have outlined a series of strategic initiatives that we expect to generate additional annual revenues of £1.5 billion.
This will allow us to deliver a return on tangible equity that is in excess of 12 per cent by 2026.
We will make an incremental investment of £3 billion over the next three years, nearly two-thirds of which is around growing and diversifying sustainable revenue and income.
Ahead of going into a bit more detail on these initiatives, a nuanced, but essential, detail is that the new revenues we are targeting will be split 50:50 between products and services where we will charge fees and those which are linked to interest rates.
This is important because it will reduce our historic dependence on interest income.
Our strategy to grow the business is designed to build off the distinctive strengths of the Group.
We are the sole integrated financial services provider of banking, insurance and wealth propositions in the UK.
Half of UK adults and around 1 million businesses turn to our trusted brands to meet their financial needs.
We know from our record customer satisfaction scores that they like the experience we provide.
In addition, we are the largest digital bank in the UK, with over 18 million active users which is 50 per cent greater than our closest rival.
This scale and breadth means we also have deep insight into our customers' financial needs and behaviours.
And finally, all of this is underpinned by the expertise and skills of our 58,000 dedicated colleagues who are instrumental to our success.
Taking this together and combined with our financial strength, it is clear we have a fantastic opportunity to deepen relationships with our existing customers, both individuals, and businesses.
Currently, we fulfil fewer needs and earn less revenue per customer compared to our potential.
For example, our analysis shows that a typical consumer holds just over 7 financial products on average over their lifetime.
Today, only 2.4 of these are with us despite Lloyds Banking Group offering the vast majority of financial products that they will buy.
We therefore want to enable our customers to choose more of our products by providing them with an even simpler, faster, and more personalised experience.
So, how will we do this?
We have detailed four focus areas for growing the business, alongside clear investment, and business outcomes for each of these.
First, in our Retail, Insurance & Wealth businesses we start from a very strong position as the UK's market leader in mortgages, current accounts, credit cards and car leasing, and as a top three home insurance and workplace pensions provider.
Building on this, we aim to bring more of our products and services to our existing customers.
We will also innovate our product offering and enhance our platforms and technology to make it simpler for customers to access them through intermediaries.
We will deploy £600 million of strategic investment to maintain our leading market shares in core products and increase the average customer needs met, which will drive significant revenue growth and diversification.
Across intermediary channels – everything from independent financial advisers and mortgage brokers to price comparison websites - we will invest £400 million to capitalise on our scale and expertise to better deliver high-quality products and services to unlock new opportunities.
We will strengthen our insurance offering to enable us to become a top three protection provider.
We will also build upon our acquisition of Embark Group.
This forms part of our target of generating more than £55 billion of new open book net flows into investment and retirement products by 2024.
We'll achieve this through simpler and more intuitive digital offerings.
Second, the mass affluent market in UK is growing annually at nearly 10 per cent.
We have identified a clear gap in the market for a digital-led, integrated offering, combining a full set of banking, insurance and wealth products.
We already have the largest mass-affluent customer base in the UK of more than two million customers.
However, currently these customers are meeting a number of their banking and investment needs elsewhere.
We will invest around £300 million to deliver a superior proposition to capture more of these needs.
Third, we will digitise and diversify our business supporting and servicing small and medium sized businesses – otherwise known as SMEs.
These companies range from newly formed start-ups to a regional powerhouse
with £100 million of revenue.
We have a significant opportunity to grow our market share in underpenetrated sectors.
We will invest around £500 million to digitise our client offering and cater to the growing preference from businesses for digital-first, self-service channels.
Fourth, we will target our corporate and institutional offering for growth.
The business is already a leading provider of services to UK-linked customers, including two thirds of FTSE-350 firms, and is currently delivering solid returns.
Building on this, we will invest around £200 million to achieve disciplined growth targeted on our existing expertise in cash, debt and risk management.
In financial markets, we will invest in our foreign exchange and our rates capability.
All of this will be done while maintaining our prudent risk appetite and continuing to be selective about the areas in which we operate.
As I have said, our strategy and Purpose work hand in hand.
Alongside returns for our shareholders, we want to drive positive outcomes for our customers, for colleagues and for the communities we serve.
We believe that our scale across the country means we are better placed than any other financial services business in the UK to make this a reality.
One part of this, is our role in building an inclusive society.
Our efforts here will be focused on improving access to quality housing, supporting financial inclusion, maintaining access to cash and enhancing the financial resilience of our customers.
We believe Lloyds Banking Group can help more UK customers have access to simple and helpful wealth and protection solutions.
In addition, in our commercial bank we will support regional development by helping businesses in targeted sectors across the UK.
A great example of this is our key role working with our client SSE – a major energy company - in the funding of Dogger Bank, the World's largest offshore wind farm.
Situated 130km off the coast of Yorkshire, it will produce enough clean, renewable electricity to supply 5% of the UK's demand when it's completed in 2026.
That's the equivalent of powering six million UK homes.
More than 3,000 UK jobs have been created or supported by its construction and operation.
We are also proud to support Black entrepreneurs across the UK.
We partnered with the Black Business Network to publish a landmark report reflecting more than 800 voices from Black communities and exploring the full entrepreneurial journey for Black business owners in Britain.
This report made 10 key recommendations that we are taking forward in a range of collaborative initiatives.
We are also looking at what we do in our own organisation and have set a number of ambitious targets to create a more inclusive and diverse workforce that reflects the society we serve.
As part of our Race Action Plan, we've committed to increasing representation of Black, Asian and Minority Ethnic colleagues in senior management roles and we also have a further target to have half of all senior roles filled by women by 2025.
We also know that if we are to help create long-term positive outcomes for our stakeholders we have a central role to play in supporting the transition to a low-carbon economy.
Last year, I went to COP26. Not only was it a great privilege to attend on behalf of Lloyds Banking Group, but the conversations we had with other industry leaders, politicians and think tanks brought home the collective will to drive real change, and the absolute urgency of empowering and enabling that transformation.
I am therefore very proud of the reinforced commitments we have made.
These include targeting net-zero for the activities we finance by 2050 or sooner, and our own operations being net zero by 2030.
We can only achieve our long-term targets if we have clear, ambitious, near-term objectives and we have also outlined a number of goals we want to achieve by 2024, these include:
Providing 10 billion pounds in green mortgages;

Lending 8 billion pounds in financing for Plug-in electric vehicles or hybrids;

15 billion pounds in sustainable financing for business;

And between 20 and 25 billion pounds invested in climate-aware strategies through Scottish Widows by 2025.
So, wrapping up, it has certainly been a busy 2021 for Lloyds Banking Group and I hope you share my excitement for the future.
Lloyds Banking Group is a fantastic business.
We believe we have put in place a strategy to become an even better business, unlocking our potential to bring more of our leading products to more customers.
At the same time, we are reinforcing our unwavering vision for the Group as a Purpose led organisation.
All of this combined, will help us:
Achieve more growth

Build a more diversified and resilient business

Maximise the potential of our dedicated people, technology and data capabilities

Generate higher, more sustainable, returns for our shareholders.

And positively impact our customers, colleagues and communities.
Before finishing I would like to thank all my colleagues across the Group for the support they have given me since arriving.
I have been inspired by their expertise, their insight, and their dedication.
They are what makes this organisation so exceptional.
They are all helping Britain prosper.
Thank you, I'll now hand over to Amanda Mackenzie, Chair of our Responsible Business Committee.