2022 AGM - Chair of the Responsible Business Committee's speech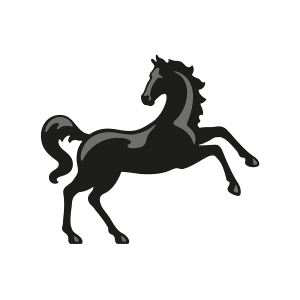 Speech from Amanda Mackenzie, Lloyds Banking Group Chair of the Responsible Business Committee, at our 2022 Annual General Meeting.

---
Thank you Charlie.
Lloyds Banking Group has been at the forefront of responsible business best practice for some time and while there is still much to do, I hope you can take pride, as shareholders, in some of the achievements I will outline here and be reassured by our future plans.
From the setting up of our independent charitable Foundations, being the first FTSE 100 to set gender and race targets to being the first UK bank to set an ambition to reduce the emissions we finance by more than 50% by 2030, I am only too aware of the legacy upon which we build at my first AGM as your chair of the Responsible Business committee.
During 2021, and as a result of the pandemic, we wanted to leverage our unique position at the heart of the UK economy.
This meant our priority was to focus on Helping Britain Recover.
To support this, we made a number of commitments across five areas where we could make the most difference to the recovery of the UK.
As a committee, it was important that we also spent time this year providing oversight on other matters such as workforce engagement, culture and Inclusion & Diversity.
We have seen a broad range of activities delivered through the Group's Race Action Plan, with the goal for Black heritage colleagues in senior roles endorsed and encouraged by the Committee.
In 2021, we also set a new aspiration for a leadership team that reflects the society we serve, of 50% women in senior roles by 2025.
We also recognise the important and integral role we can play in communities across the UK.
Whether that is through our long term partnership with Mental Health UK, that has seen colleagues raise over £15 million to date, or through the thousands of colleagues volunteering their skills and time.
As one of the country's largest financial services companies, it's our responsibility to do our part to help communities prosper.
We also discussed the progress we are making to build an inclusive society, for example through the work we are doing to support regional regeneration by launching the Regional Housing Growth Initiative.
There is of course one other very important area that as a committee we will dedicate our time to; The climate crisis.
The world's response will affect history and we have a vital role to play in supporting the UK's economy in this transition.
Over the past year we have announced three new operational climate pledges.
One: the commitment to achieve net-zero carbon operations by 2030.
Two: we clearly defined our net-zero ambitions for the emissions we finance.
Our priority is to set these for our high fossil fuel sectors.
We have already published our interim sectoral emission reduction targets for the energy sector, which includes thermal coal, oil and gas, and power generation in addition to also publishing a target for retail motor.
Within the UK, we have taken a leading position to completely exit thermal coal power in the UK by the end of this year, with a full exit from all entities that operate any thermal coal facilities globally by 2030.
As you would expect, we have now also announced plans for the decarbonisation of our oil and gas portfolio including no longer directly financing the development of new oil fields.
These sectoral transition targets form a central part in our approach to become net-zero.
Three: Earlier this year, Scottish Widows published their Climate Action Plan, one of the first of its kind.
A key element of this plan is enhancing our stewardship activities with investee companies by engaging with them to set decarbonisation targets and publish net-zero timelines and plans.
Another key action within this plan is the direct investment to support the transition, and Scottish Widows has committed to investing £20-£25bn in funds that are adapting their businesses to be less carbon-intensive but importantly also developing climate solutions.
Climate and nature are of course inseparable and we are developing an integrated nature approach to managing environmental risks and opportunities.
We will continue to expand our work here focusing on both our own operations and the activities we are financing.
We are also members of the Taskforce for Nature-related Financial Disclosures, to develop the framework for organisations to report and act on evolving nature-related risk.
Collectively, our targets, plans and reported progress will provide transparency on our overall progress towards our net-zero ambitions.
Much has been achieved in 2021, and I would like to thank the team for their tireless efforts and commitment.
And now as we look forward under Charlie's leadership and Robin's chairmanship our future plans are yes exciting but challenging and exacting, and your committee will focus accordingly.
Our role in society, as we embed our purpose, will be in helping tackle the social and economic issues facing the UK as one of the country's leading financial services providers.
Our scale gives us a privilege we must all respect.
As the breadth of responsible business practice is increasingly intrinsic to the way the best businesses operate.
Being both sustainable and inclusive needs to be at the heart of how our decisions are made.
In that spirit we will do our work.
Thank you very much.