Discount supermarket shopping up almost a fifth in 2022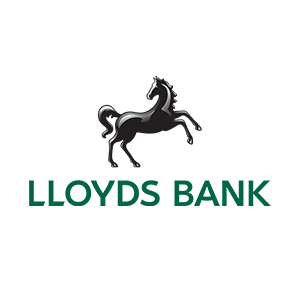 Discount supermarket shopping up 18% in 2022

A third of shoppers plan to switch to value brands in the next 12 months

A fifth of people say they'll get rid of at least one subscription this year

Over 3.7 million unwanted subscription services cancelled
According to the latest spending data from Lloyds Bank, discount supermarket shopping was up by almost a fifth (18%) in 2022 compared to the year prior, as people adapted to increases in the cost of living.
In comparison, supermarkets with a higher price point for goods saw much lower growth in 2022, of 8%. The data is supported by further research from Lloyds Bank, which found that a third (33%) of people plan to switch to value brands when food shopping, in the next 12 months.
Subscription savvy
The analysis also shows that a fifth (20%) of people plan to get rid of at least one subscription in the next year. Over 3.7 million subscriptions have been cancelled using the Lloyds Bank subscription management tool since it launched in the summer of 2021.
| | |
| --- | --- |
| Subscription type | As a % of those cancelled 1st July 2021 - 31st January 2023 |
| Media streaming services | 46.8% |
| Marketplace subscriptions | 12.8% |
| Memberships (gyms, weight management clubs) | 12.6% |
| Computer software | 6.6% |
| Financial services (e.g. credit report services) | 8% |
| Gaming | 2.7% |
| Telecommunications | 3.1% |
| Subscription boxes | 2.2% |
| Other | 5.1% |
| Total number of cancellations: | 3,750,000 |
Philip Robinson, Everyday Banking Director, at Lloyds Bank said: "Our latest data shows that customers are adapting to increases in the cost of living in a few different ways – we've seen over 3.7 million unwanted subscriptions cancelled and a growth of almost a fifth in spending at discount supermarkets. These are all really sensible steps to take as taking the time to do a health check on your finances will make you feel more in control and, potentially, save you money."
Top budgeting tips from Philip Robinson, Everyday Banking Director, at Lloyds Bank:
Reduce the cost of borrowing: If borrowing across different loans and credit cards, look into debt consolidation with your bank or a debt advice charity, as bringing together borrowing under a single loan may reduce the overall cost of payments, alongside the interest payable.

Set limits: Control spending by setting payment limits. Lloyds Bank customers can block and unblock different payment types on debit and credit card, alongside setting a personal contactless limit. There are further options available to block gambling spend and spending abroad.

Do a financial review: Give yourself some time and space to look at your income and outgoings to build up a clear picture of your finances. Breaking your spending down into categories – like food, bills, commuting and fun – will help with seeing where money is going each month and where savings could be made. Cancel any unneeded subscriptions and set up spending alerts to track when payments are made.

Check for potential support: It's important to make sure you're getting all the support you're entitled to, so that you maximise your monthly income. This might be from government schemes or benefits, tax discounts you're eligible for, and more. Your bank can recommend relevant companies and charities that can help with this.

Support: Always speak to your bank about money worries, no matter what they are. Lloyds Bank customers can book an appointment with a specially trained colleague who can support with finding a bespoke solution. If you prefer to look online, Lloyds Bank has a Money Worries hub with a range of advice and guidance for different financial circumstances, including a tool which provides personalised suggestions, for people struggling to make their payments.