Fraudsters in high gear as number of vehicle scams soar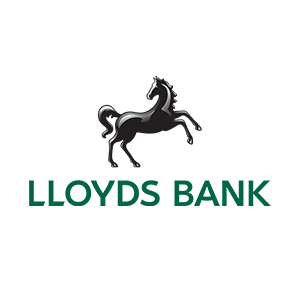 Vehicle scams surged by 74% in the first half of 2023, compared to last year.

Victims losing an average of £998, with those aged between 25 and 34 being duped most often.

Fraudsters most likely to target buyers of one of the nation's favourite cars, the Ford Fiesta.

More than two thirds of all car and van scams advertised on Meta-owned platforms.

Renewed calls for social media companies to crack down on fraudsters.
Car and van buying scams rose by 74% in the first half of 2023, compared to the same period in 2022, according to new research by Lloyds Bank.
Vehicles (and their accessories, such as car parts) are now the most common type of online shopping scam reported by victims in the UK.
It's a lucrative business for fraudsters, as used cars and vans are among the most popular items listed for sale on social media. There's also a thriving trade in fake ads for parts and accessories, like alloy wheels.
In the first half of this year, each victim lost almost £1,000 (£998) on average to vehicle-related scams.
How the vehicle scam works
Fraudsters can easily create fake posts on social media or online marketplaces to advertise vehicles that don't exist. They will include pictures of genuine cars or vans to convince the unsuspecting buyer that they are genuine.
When a potential buyer responds, they will often be asked to make a deposit to 'secure' the car (or sometimes even the full amount), alongside a number of excuses as to why the car cannot be viewed in person ahead of the payment being made.
The fraudster will usually apply pressure selling tactics – telling the buyer the car is very popular, that they have several other offers, or that the payment must be made by a certain deadline.
The victim is tricked into sending money via bank transfer (also known as a Faster Payment). Many consumers are unaware that bank transfers were not designed as a way of paying for things online and offer little protection if something goes wrong.
As soon as the payment is made, the buyer will be blocked and the seller's profile will disappear. Occasionally, a fake address will be provided at which to collect the car, leaving buyers with a wasted trip alongside the financial loss.
Most common models reported as part of vehicle scams:
The iconic Ford Fiesta – one of the nation's most popular cars – is the most commonly reported model for vehicle scams so far this year. While there is always high demand for reliable, cost-effective cars, buyers may now be even more keen to get their hands on the model after Ford announced production had ceased a few months ago.
Premium brands – such as BMW and Audi – also feature heavily among the fake ads, with deals which typically appear too good to be true.
Fraudsters constantly adapt and test the success of fake adverts for a variety of vehicles. Motorbikes and classic cars also crop up regularly.
Particularly popular at the moment are vans. According to the testimony of victims, this is often because people are seeking cheap models to be converted in campervans, given the rising popularity of this type of vehicle over recent years.
Overall the five models reported most often as part of vehicle scams in 2023:
| | |
| --- | --- |
| Make | Model |
| Make | Model |
| Make | Model |
| Make | Model |
| Make | Model |
Warning lights flashing for social media firms
Almost two thirds (68%) of all vehicle scams reported by victims to Lloyds Bank during 2023 so far began on just two Meta-owned platforms: Facebook (including Facebook Marketplace) and
Instagram. eBay is another danger zone for buyers, with 15% of vehicle scams beginning on the popular site.
Almost every major online marketplace has a payment mechanism built into its platform (Vinted, Airbnb etc). While this doesn't make them immune from fraud, it is a significant deterrent to fraudsters and provides a greater protection to buyers and sellers. It seems inconceivable that Facebook Marketplace – one of the world's biggest online marketplaces – appears to offer no such safeguards.
While anyone can fall victim to a scam, it's younger people who need to be most vigilant when it comes to buying cars online, as those aged between 25 and 34 were most likely to fall victim to fake vehicle adverts.
Liz Ziegler, Fraud Prevention Director at Lloyds Bank said:
"Buying a car is among the biggest financial commitments many of us will make, so the sharp acceleration in reports of people being scammed when shopping for vehicles on social media is alarming.
"The vast majority of these scams start on Facebook, where it's far too easy for criminals to set up fake profiles and advertise items that simply don't exist. It's time social media companies were held accountable for their lax approach to protecting consumers, given the vast majority of fraud starts on their platforms.
"Buying directly from approved dealers is the best way to guarantee you're paying for a genuine vehicle, and always use your debit or credit card for maximum safety. If you do want to buy something you've found through social media, only transfer funds once the car is in your possession."
Top tips to stay safe from vehicle scams:
Fraudsters use social media to advertise vehicles that don't exist. Always do your own research and do not part with any money until you have viewed, and tested, the vehicle in person.
Check documents: Always ask to see the seller's V5C logbook, so you can verify that the seller is the legitimate owner. The DVLA advises that a vehicle without a V5C should not be purchased*.
The safest way to buy a new or used car is from well-known, approved dealers. Organisations like the AA offer specific guidance for buying cars unseen.
Low prices and pressure selling tactics are often used to target victims. Question if a deal looks 'too good to be true' and compare prices from trusted sources.
Always use your debit or credit card when you shop online. This helps to protect your money should something go wrong.
Luke's story
Luke* was searching for a new car on Facebook Marketplace when he saw an advert for a two-year old Ford Fiesta, on sale for £5,400. While it didn't appear to be local to where he lived, he contacted the seller, who called himself Philip.
Philip said the vehicle was still available but there was lots of interest from other prospective buyers, as it was a really good price and the vehicle was in great condition. He implied Luke would have to move quickly.
On requesting more photos of the inside and outside of the car, Luke received the images, but thought they looked slightly different to the vehicle being advertised.
However he checked the car registration on the DVLA (Driver and Vehicle Licensing Agency) website, which confirmed it was taxed and had an MOT valid until May 2024.
When Luke asked to meet Philip in person to see the car, Philip refused, claiming he lived too far away and that he used a shipping company to deliver the vehicles he sold. However he said Luke could pay a deposit and then transfer the remaining balance after he had received the vehicle.
Luke still felt unsure about this, so to allay his concerns, Philip provided some personal details (including a copy of his passport) in an attempt to prove he was legitimate.
On agreeing to continue with the purchase, Luke was sent bank account details to make the initial payment. The account details were under the name of a different individual, who Philip claimed was his 'Customer Support Manager'.
When Luke sent £540 as a 10% deposit on the total purchase price of the car, he received an email from Philip to say that the payment had gone through, and he would now arrange delivery.
Luke didn't receive the vehicle. Philip's profile disappeared from Facebook, and any attempts to contact him via email have gone unanswered. *Luke's name has been changed to protect his identity.