Half of Brits intimidated by investing, with 38% baffled by financial jargon: Lloyds Bank partners with lexicographer Susie Dent to demystify investments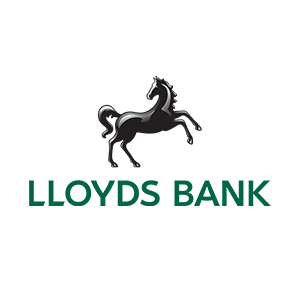 Half (50%) of Brits – rising to 58% of women – are being scared away from investing their money, with 38% baffled by complicated jargon. The UK's most-misunderstood investment term is 'asset class', with 77% confused about its meaning – while despite widespread media coverage, 29% don't understand the term 'inflation' (including six per cent who have never heard of it), according to new research from Lloyds Bank.
One in four (26%) even said it would be easier to learn an entirely new language or go on a nerve wracking first date (23%) than to start investing (21%) – although more than half (51%) did say that they would be open to learning the basics of investing if appropriate instruction and support was in place.
Nearly half of those without investments (48%) don't want to risk losing money while 38% of Brits – rising to 44% of women – confess they are clueless about financial terms, with common investment terms that baffle Brits including shares (31%), stocks (37%), portfolio (37%) and dividend (42%).
With only one in five (21%) claiming to have high financial literacy regarding investing, Lloyds Bank has partnered with renowned language expert and TV personality Susie Dent to demystify daunting terminology, help people get comfortable with finance and support them on their first few steps.
Ready-Made Investments
With 30% of people considering investing at some point in the future but not being willing to commit, with Lloyds Bank estimates this could equate to as much as £17 billion reluctantly remaining in savings accounts.*
The research comes as Lloyds Bank has launched a new Ready-Made Investments service, which makes it easier for customers who want to start investing from £50 a month. It has been developed specifically for those who believe that simpler instructions (26%) and having expert help (27%) would make investing less daunting. People can select from a shortlist of funds, ready-made by experts, based on their risk appetite.
Designed to be simple and affordable, and with no investment experience necessary, the service is ideal for over a third of Brits (36%) who say they don't know the basics and over a quarter of non-investors (28%) who say affordable investment options would make investing less intimidating.
Despite these concerns, 83% recognise the benefits of investing, with 44% acknowledging it as a sensible approach to managing their finances. Over half (55%) of Brits have an appetite to make their money work harder, however barriers investment such as lack of disposable income (35%) and a lack of understanding (31%) are getting in the way.
Susie Dent's Dictionary Corner: the UK's most-misunderstood investment terms
Asset class (77%) – A grouping of investments viewed as a distinct category. Equities and cash are two examples of asset classes. Etymologically, an asset was literally something of which you had enough: it is an old form of the French assez, 'enough'.
Growth fund (73%) – A growth fund invests in the stocks of companies that are poised to grow revenue or earnings at above-average rates.
Gilts (70%) – Loans taken out by the government when it wants to raise money with a fixed rate of interest paid to lenders. UK government bonds are known as 'gilts' because, historically, the paper certificates had a gilt edge.
Risk appetite (62%) – The level of risk an investor is willing to take. Different investments carry different levels of risk and returns. 'Appetite' is ultimately from the Latin appetitus,' desire for'. 'Risk', on the other hand, is from the Italian risco, 'danger'.
Equities (59%) – Equity is the value of a company, which is divided into many equal parts that are owned by the shareholders. If you have equities in a company, you are one of its owners. It comes from the Latin aequus, meaning 'equal'.
Susie Dent, lexicographer, said: "It's clear from this research that the language of investments is one many of us simply don't understand. Happily, there are ways in which we can get far more comfortable with unfamiliar vocabulary. From using a dictionary to taking notes, it's possible for anyone to get to grips with a new topic and its unfamiliar terminology."
Jo Harris, Relationship Banking, Director, Lloyds Bank, said: "We know there's appetite amongst Brits to make their money work harder, but investing remains a confusing and intimidating topic for millions. Our Ready-Made Investments service aims to tackle that issue, with affordable options and simple terminology designed for those with little or no investment experience. Our funds are ready-made by experts, so you don't need to pick your own stocks and shares."
For more information on Lloyds Bank's Ready-Made Investments, visit Lloydsbank.com/RMI. No investment experience is necessary as the funds are ready-made by experts, so people don't need to choose their own stocks and shares.