New ETF Quicklist offers easy access to regular investing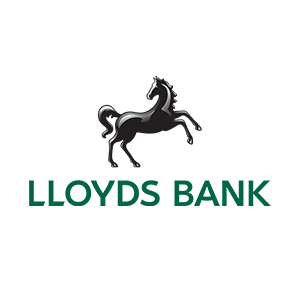 Lloyds Bank launches simple and cost-effective way to invest through the Quicklist of Exchange-Traded Funds (ETFs) with BlackRock

New 'ETF Quicklist' provides options for first-time investors to get started with a shortlist of iShares ETFs

No trading fees for Regular Investment Plans
Lloyds Bank – in collaboration with BlackRock – has launched an ETF Quicklist of iShares Exchange-Traded-Funds (ETFs). Customers won't pay any trading fees when setting up a Regular Investment Plan, making investing simpler and more accessible.
ETFs are cost-efficient, diversified investment funds that trade on stock exchanges and provide access to a range of global investments, through which customers can create a low-cost portfolio of holdings, all eligible within an ISA. Like stocks, they can be easily traded, and are designed to track indices (such as the FTSE 100) or a specific sector including technology or healthcare.
With thousands of ETFs worldwide, Lloyds Bank has worked with BlackRock, through its iShares ETF range, to produce an ETF Quicklist.
This shortlist of 16 ETFs helps investors who want to build and manage their own portfolios navigate the vast number of available ETFs, create the basic building blocks of an investment portfolio and work towards their financial goals. Alongside the ETF Quicklist, there will be easily digestible information to help educate investors on ETFs and the benefits of regular investing.
Customers with a Regular Investment Plan can start from as little as £20 per month, gradually building their own personal portfolio, choosing how much and how often they want to invest. Regular Investment Plans also provide an accessible way to develop healthy investment habits and build towards financial goals.
Customers will be able to choose their ETFs through a share dealing account or ISA, accessible from their banking app or online. They will also benefit from commission-free regular investments, meaning more of their money is invested for their future. Investing regularly can lower the average cost of investments and reduce the impact of volatility on portfolios.
Manuel Pardavila-Gonzalez, Managing Director, Lloyds Bank Investments, said: "Investing should be hassle-free, affordable and accessible to all customers and our new ETF Quicklist will provide an easy way to get started on their investment journey.
"ETFs are a great option for people who want to build and manage their own portfolio. They're simple to understand and offer investors a low-cost, diversified set of holdings. Those who are completely new to investing or less confident selecting their investments could benefit from taking their first step using our new Ready-Made Investments service.
Jane Sloan, EMEA Head of iShares and Index Investing at BlackRock, said: "We are delighted to work with Lloyds Bank to help make investing in ETFs even more accessible to a broader range of investors and easier to understand. Delivering investments online and through mobile banking, brings the simplicity and affordability of ETFs to more people." As recent Lloyds Bank research revealed that half (50%) of Brits are too scared to invest and over a quarter of non-investors (28%) said affordable options would make investing less intimidating, ETFs can provide an attractive first step for customers.
The UK market for ETFs is set to grow by 56% over the next 12 months, according to BlackRock's research, making it the third largest growth market in Europe12. Among these new ETF investors, over 300,000 (or 52%) are predicted to be completely new to investing3.
The new ETF Quicklist follows the recent launch of Lloyds Bank's Ready-Made Investments service, which makes it easier for customers who want to start investing from just £50 a month but have limited time to research the market or aren't sure which funds to pick.