Urgent warning issued over surge in 'advance fee' scams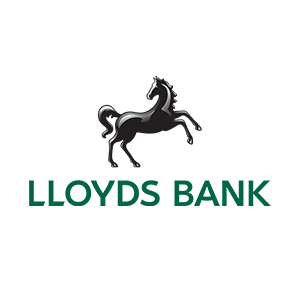 Fraudsters targeting victims to make upfront payments for products and services that don't materialise

Reported cases jumped by more than 80% last year with victims losing £711 on average

Concerns raised that the rising cost of living is significantly increasing the risk of certain types of scams

Fake ads for loans, jobs and rental properties among the most common tactics currently being used by criminals

Reports of 'loan fee' scams have more than doubled over the last year, with victims typically losing around £200

Lloyds Bank has issued an urgent warning to consumers as the number of 'advance fee' scams surged over the last 12 months.
Advance fee scams happen when a victim is asked to pay an upfront fee for goods or services that don't materialise. This could be for a loan, to secure a rental property, or even a new job.
As living costs rise, fraudsters are increasingly turning to this type of scam to target those who are less financially secure, with reported cases jumping by 82% over the last year and continuing to increase
The average amount lost by victims is £711, which is lower than the previous 12 months (£1,194), suggesting fraudsters may be pursuing a higher volume of lower value scams in the current economic environment.
Who is falling victim to advance fee scams?
London saw the highest number of cases of advance fee scams in the UK last year. But the West Midlands was a particular hotspot as, relative to population size, the number of cases reported was around 20% higher than the national average.
Worryingly, new analysis also shows that those living in more deprived areas1 of the country are twice as likely to fall victim as those in less deprived areas, accounting for over 70% of all advance fee scam cases.
Those aged between 25 and 34 are most likely to fall victim, followed by 35 to 44 year olds. Collectively those two age groups make up around half (49%) of all victims.
The rise of the fast loan scam
Loan fee scams are a particular concern at the moment, as fraudsters will often target people on low incomes or with a poor credit history.
Reports of loan fee scams have more than doubled over the last 12 months, up by +105% compared to the previous year, with the number of cases continuing to rise sharply. The average amount lost by victims last year was £214.
Victims will typically reply to an online advert for a 'fast loan' from a company they have never heard of, though sometimes the fraudster will try to impersonate a genuine firm.
They will have their application approved regardless of their credit history. Before they receive the loan, they are told they must pay an upfront fee by bank transfer.
Once this fee is paid, the fraudster may even ask for further payments. Eventually, the victim does not hear from the company again and the loan is never received.
Some common reasons given by the scammers for these payments in advance include:
Payment release fee

Insurance fee

Verification fee

Loan company fee

Processing fee

Guarantor fee

Tax payment
Liz Ziegler, Fraud Prevention Director, Lloyds Bank, said:
"Fraudsters will ruthlessly adapt to any changes in consumer behaviour and, with the increased cost of living putting more pressure on people's finances, the recent surge in advance fee scams targeting those on low incomes or with a poor credit history is alarming.
"The important thing to remember is that a genuine lender will always conduct thorough credit checks prior to agreeing a loan and won't ask for an upfront payment before releasing the funds. If you're concerned in any way about your finances there are lots of reputable organisations that can help, and it always makes sense to speak to your bank first.
"The abundance of these fake online ads reinforces the importance of the government's Online Safety Bill to ensure social media sites and search engines stamp out fraudsters operating on their platforms."
Top tips to stay safe from loan fee scams:
Do your research to ensure you're dealing with a real company. You can check using the FCA's website – only contact firms using the details listed there.

Avoid any company that says they can guarantee you a loan regardless of your credit status. A reputable lender will always conduct a thorough credit check.

You shouldn't be asked to pay an upfront fee for a loan from a genuine company. If you are, it's likely a scam.

If you're worried about your financial situation, speak to your bank first. They should be able to help, or point you towards a reputable organisation that can.
Case study – Claire's story
Claire* had been searching online for loans as she had received an unexpected bill for car repairs. She'd entered her details onto a few different comparison sites.
Later that day she received an unsolicited WhatsApp message from someone called 'Sam'. Sam claimed to be an account manager for a company called '711 Loans'. He offered Claire a £1,300 loan without any credit checks. The monthly repayments would be £120. To complete the application, she sent him copies of her birth certificate, passport and utility bills by email.
Claire was told that to secure the loan, she would need to pay the first month's repayment up front via bank transfer (also known as a Faster Payment) which she did.
Shortly after, she was asked to pay an additional £199 for 'payment protection insurance' in case she lost her job while the loan was still outstanding. The attempted payment for £199 was blocked by the bank, so Sam asked her to send the money to another account.
At this point Claire became suspicious and asked for the initial £120 payment to be returned, however the fraudster disappeared with her money.
*names have been changed to protect the victim's identity