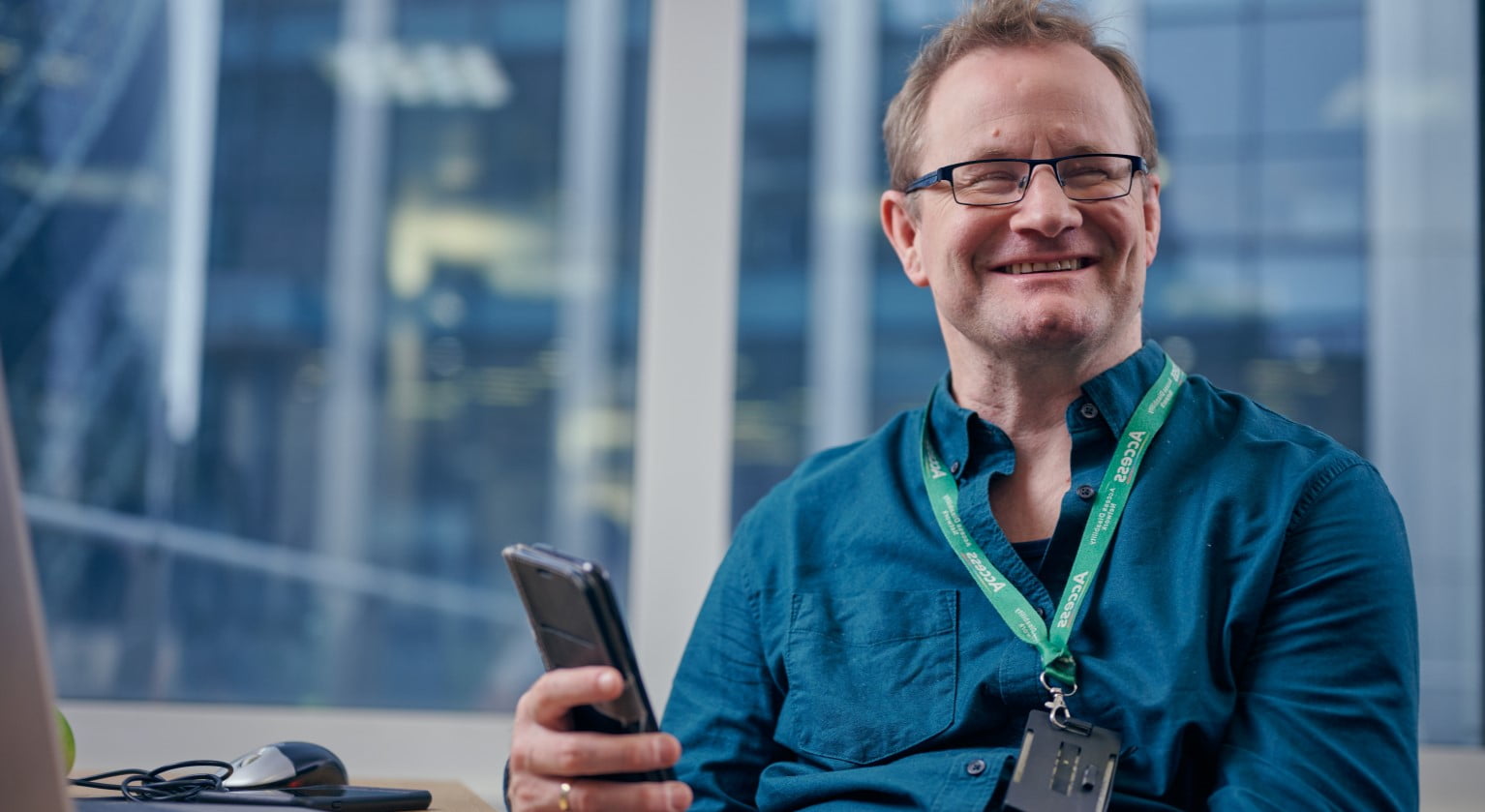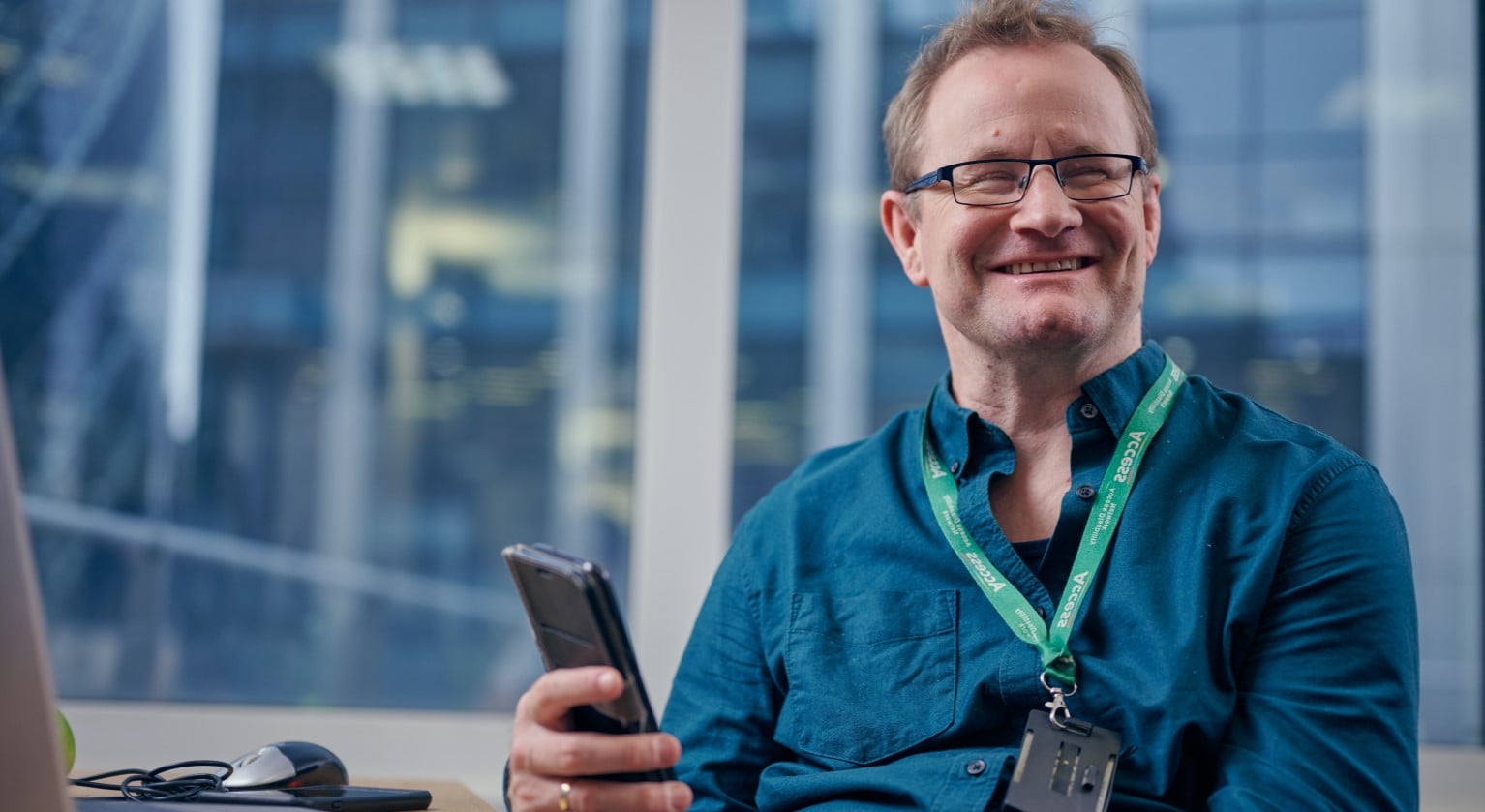 We are committed to providing an inclusive workplace for colleagues with disabilities and/or long-term health conditions and providing accessible and inclusive products and services to better support our customers with disabilities.
More than
7,000
colleagues disclosed a disability in our most recent colleague survey.
We potentially serve
5 million
customers with a disability, including mental health or long-term health condition.
For our customers
We want all of our customers to have an excellent service experience and to be able to access our services in a way that's just right for them.
In our branches
We recognise that not all disabilities and long term health conditions are visible, and were the first bank to launch the Hidden Disabilities Sunflower Lanyard scheme across all our branches. The lanyards are used to discreetly indicate that the wearer may need a little more support and prompt a conversation. This allows us to better understand our customers, and the challenges they may face, and adapt our behaviour to meet their needs.

Most branches have a reception desk so that you can sit down and speak to us about what we can do for you.

To ensure that our colleagues are properly equipped to serve our customers, we have bespoke disability training that is delivered to our customer-facing colleagues in branch and in our call centres. We also have a Disability Services Support Team to assist colleagues in helping our customers.

We have also implemented Talking ATMs which provide an audio function to assist our Blind and partially sighted customers and other customers who find audio instructions easier to understand.
At home or on the go
We work with not-for-profit organisation Digital Accessibility Centre (DAC) to check that our websites and apps are accessible for all customers and especially our customers with physical disabilities. The DAC testing process includes more than 100 hours of testing by disabled users, coupled with expert manual technical compliance review against level AA of the Web Content Accessibility Guidelines.
We were the first organisation to offer a British Sign Language Video Relay service for Deaf customers.
We are the only organisation to offer Signly, a British Sign Language translation application on our Lloyds Bank customer website.
For our Commercial Banking clients we have launched 'A guide for disability in the Workplace' in partnership with the Business Disability Forum (BDF), sharing our experience, and learning on how they can best support colleagues with disabilities, recognising that many small businesses don't have the time or resources to build this understanding organically.
For our colleagues
Traditionally, employment of disabled people in the UK has focused on making changes to physical infrastructure or working practices. We challenge this assumption and want to move the debate from simply accommodating disabilities to developing talent and providing careers, not just jobs. Our disability commitment is spearheaded by David Oldfield, Group Director, Commercial Banking. David is the Group Executive Sponsor for Disability and leads the Group's Disability Programme.
We're recognised as a leading employer by the Business Disability Forum, and hold their Gold Standard Benchmark, alongside a market leading Workplace Adjustment programme. We have completed over 31,000 assessments for colleagues with disabilities and/ or long term health conditions, to help recommend what adjustments they may require to remove any barriers, and support them to be their best.
Our award-winning colleague network, Access, has over 3,000 members, and works towards connecting, supporting and developing colleagues with disabilities and long term health conditions across the Group.