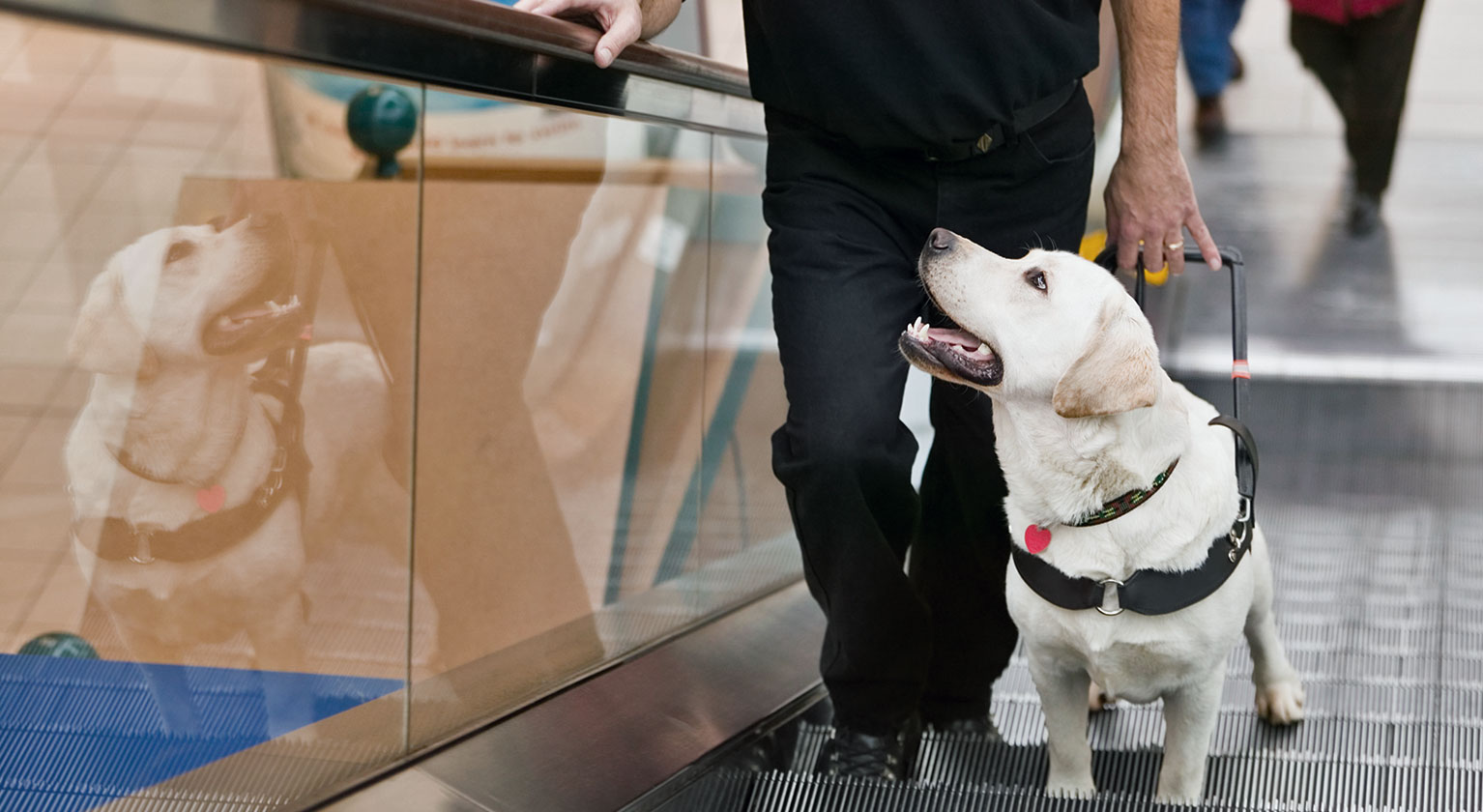 More than 5,000 colleagues disclosed a disability in our most recent colleague survey. We also potentially serve around six million customers affected by disability or long term health conditions.
For our customers
We want all of our customers to have an excellent service experience and to be able to access our services in a way that's just right for them.
Most of our branches are open plan so it's easy to get in and out, and to move around inside. Most of them also have a reception desk. You can sit down and speak to us about what we can do for you. To ensure that our colleagues are properly equipped to serve our customers, we have bespoke disability training that is delivered to our customer-facing colleagues.
We work with not-for-profit organisation Digital Accessibility Centre (DAC) to check that our websites and apps are accessible for all customers, in particular those with physical disabilities. The DAC testing process includes in excess of 100 hours of testing by disabled users, coupled with expert manual technical compliance review against level AA of the Web Content Accessibility Guidelines.
We were the first organisation to offer a British Sign Language Video Call service for deaf customers, implemented Talking ATMs, and a Disability Services Support Team to help colleagues. Recently we were the first company in the world to offer Signly, a British Sign Language translation application on our Lloyds Bank customer website. 
 
For our colleagues
Traditionally, employment of disabled people in the UK has focused on making changes to physical infrastructure or working practices. We challenge this assumption and want to move the debate from simply accommodating disabilities to developing talent and providing careers, not just jobs. Our disability commitment is spearheaded by David Oldfield, Group Director, Commercial Banking. David is the Group Executive Sponsor for Disability and leads the Group's Disability Programme.
We're recognised as a leading employer by the Business Disability Forum, retaining our Gold Standard Benchmark in 2019 and running a ground-breaking Workplace Adjustment programme that has supported over 24, 000 colleagues to date.
Our Disability Work Experience Programme, which we ran in partnership with Remploy, was one of the largest disability-focused work experience initiatives in the financial sector. The programme led to a number of candidates securing roles within the Group.
Our award-winning colleague network, Access, has over 4,000 members, and works towards connecting, supporting and developing colleagues with disabilities and mental health conditions across the Group.