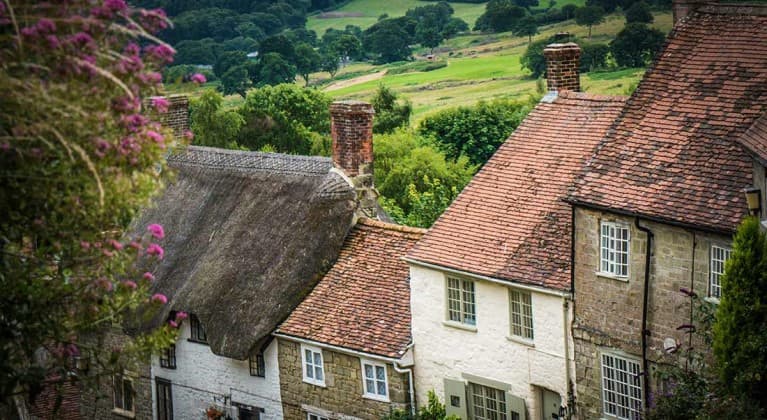 Why housing is key on the path to net zero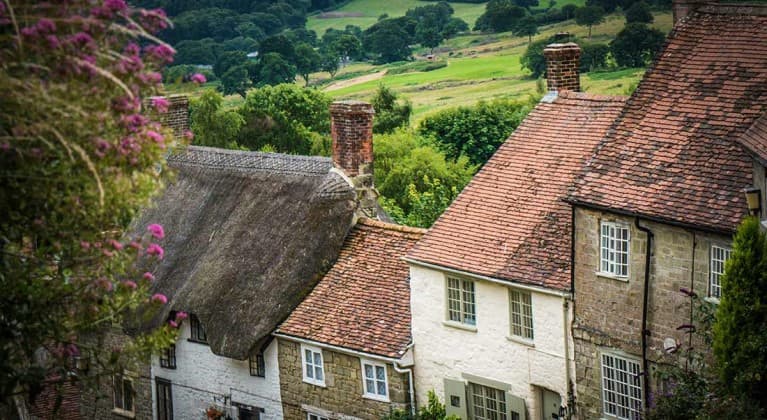 How can greener homes improve our quality of life while still cutting down on the UK's carbon emissions?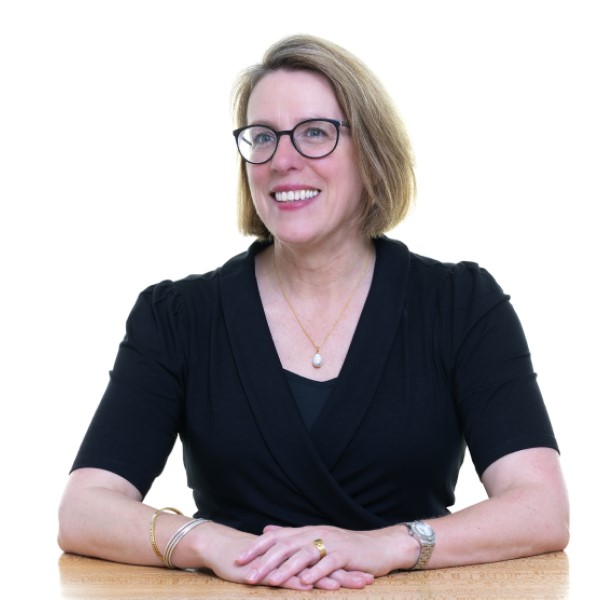 18 September 2023
4 min read
Taking action to make the UK's homes greener could have a significant impact on the nation's carbon footprint. 16% of the UK's total carbon emissions arise from our homes, which is largely because the UK has the oldest homes in the world, and the worst insulated in Europe1. The average home in the UK loses heat three times faster than a German property.

Improving the energy efficiency of the UK's homes will help us fight the climate crisis by lowering emissions coming from our homes, and ensuring our properties are set up for a low-carbon future. We can already see this across new-build properties, with the average new-build emitting just one-third of the carbon of typical older houses thanks to better eco-credentials. That's a saving 2.8 tonnes of carbon per year, per property2.
However, if we simply focus on the numbers, we run the risk of forgetting the real people and families at the heart of these homes. High-emitting properties aren't just bad for the planet – they can make for a miserable standard of living too.
"The UK has the oldest homes in the world, and the worst insulated in
Europe."
I've spent a lot of my life living in quite damp, cold cottages in rural Wales. I wrote my PhD from under a duvet because I lived in a house where the only heat source was a small coal fire, so I have first-hand experience of why it's so important that we upgrade the heating systems of the nation's homes – not just to make them more environmentally friendly, but also to improve people's lives.
Families in more rural areas especially face issues with cold and badly-insulated housing. One family near to where I live, who were off the gas grid and who relied on oil heating and a coal fire, told me about how their experience changed once they had an air source heat pump installed. Their bills went down, and they said that their home "was warm for the first time".
Improving the UK's aging housing stock, then, will not only help to protect the planet for future generations; research3 estimates that £10m could be shaved off household energy bills across England and Wales if our homes were upgraded.
However, there are still some significant challenges that need to be addressed before we'll be able to see wide-scale change across the UK's housing stock.
Why insulation is important
According to figures from the UK Parliament, there are currently 29 million homes across the UK with heating systems that will need to be modernised by 2050. However, if a home isn't adequately insulated, there's no point spending time and money installing renewable energy sources (such as a heat pump or solar panels) because the house will still be cold - and much less energy efficient.
I've lived in houses with spectacularly poor insulation and however hard I tried to heat them, I was never going to be warm. So first and foremost, we need to go back to basics and help people make the changes needed to insulate their homes. We know that people are struggling to makes the necessary energy improvements to their properties. Our recent research4 found that even among those who are already looking to make energy efficiency changes, there's too little awareness about how to start.
For instance, a third (34%) of homeowners don't know where to find information about improving the energy efficiency of their property, while 40% have no idea how energy efficient their home currently is. To address this, people must be able to easily access their Energy Performance Certificate (EPC) rating in real time, as well as being given guidance about how they can make the most effective improvements.
Making homes greener
Find out how we're improving the energy efficiency of Britain's homes.
Renewable energy for homes
Upgrading UK homes energy to clean sources is crucial if we're going to meet our net zero targets. However, the process of upgrading an existing structure will depend on various factors such as a home's existing heating system and the property type and location. Put simply, there is not a 'one size fits' all approach to making our homes more energy efficient.
Renewable sources like heat pumps and solar panels are especially important for homes that have limited options when it comes to traditional energy. When someone is on the gas grid, it's hard to realise how difficult it is to heat a home that's off it. Installing one of these renewable energy sources will be lifechanging to families who have been living with ineffective energy systems. By changing to, say, an air source heat pump, you're improving that person's life; not only their heating.
But, as ever, there are some challenges that we need to overcome in order to kit out the UK's homes with the appropriate energy source. For example, not every home will be suitable for a heat pump. We need to make sure there's adequate information for homeowners and housebuilders, so that they can make informed decisions that will work best for their properties.
Addressing the renewable sector skills shortage
Next, we need to ensure that we have people with the right skill set who can build, install and maintain these energy sources, so that homeowners can rely on their heating.
Right now the UK has a significant shortage of people with the skills and experience needed to deliver the transition to low carbon homes. According to our research4, just one in five (22%) homeowners who have looked into making their homes greener could find tradespeople with the right skills.
I've personally faced issues as I go about installing a heat pump. We've had different views from engineers on where best to locate it, and are on a long waiting list - as well as living without hot water since March! By the time you read this it should be installed - I promise to report back. But we simply can't have these things happening to people, or they won't trust the technology and will go back to their original, more polluting energy source.
A recent report by City & Guilds found that less than 46% of energy sector workers felt that they personally had the skills required to support a zero-carbon energy system by 2035. Creating skilled jobs in green technologies is a key step to pave the way for greener homes, and it's clear that significant investment needs to be made in this area if we're to take the decarbonisation of the UK's homes seriously. That's why we're asking the UK government to implement changes to the apprenticeship levy, to enable businesses to spend more funds on training and re-skilling.
"Less than 46% of energy sector
workers felt that they personally had
the skills required to support a
zero-carbon energy system by 2035."
What is Lloyds Banking Group doing to help our homes get to net zero?
To meet the UK government's targets of net zero by 2050, we must improve the quality of our housing – and urgently. Fortunately, there is still time to curb carbon emissions and help our customers save on energy bills over time if policymakers, energy companies, house builders, landlords, and mortgage lenders take collective action to tackle the challenges ahead.
I'm passionate about the work that we do at Lloyds Banking Group to create a more sustainable and inclusive society for people and businesses, as finance companies have an incredibly important role in tackling climate change. The science is indisputable: we have to halve the world's emissions by 2030 if we're going to stop serious impacts on the global climate. Finance plays an important role in mobilising climate change solutions.
The transition to greener homes won't be easy, but it is absolutely necessary. Getting the right skills in place, giving people the right information and getting people properly retrofitted are the first steps before we tackle the energy sources themselves. Because of Lloyds Banking Group's scale and breadth across the UK economy, we really have an opportunity to make a difference.
Making homes greener is vital if we are going to mitigate the housing market's carbon footprint, as well as ensuring that people are safe, warm and secure in their homes. The challenge is huge, but I believe that if we act now and work together effectively, we can meet it.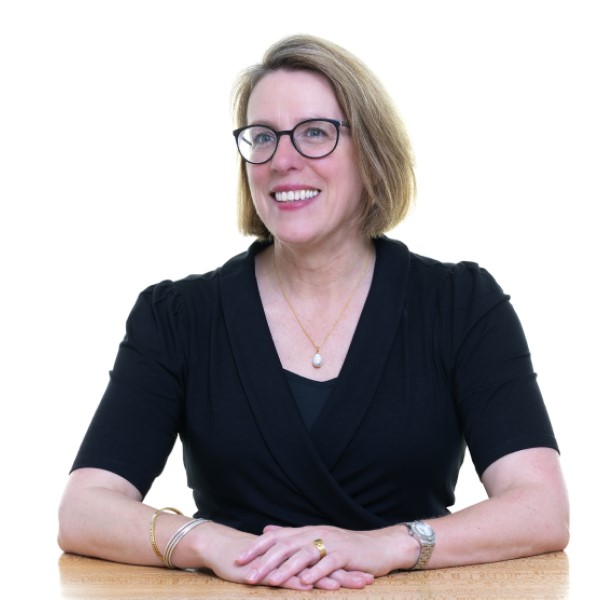 About the author
Dr Rebecca Heaton
Director of Environmental Sustainability, Lloyds Banking Group
Dr Rebecca Heaton has a 25-year global career working at the interface between business, science, and policy. Her expertise spans energy, climate change and land-use and the role business must play in enabling the UK to decarbonise. After an early career in academia, she has held senior roles in a number of large energy companies and is currently the Director of Environmental Sustainability for Lloyds Banking Group.  
She was a member of the UK Committee on Climate on Change from 2017 to 2021, and currently sits on the Natural Environment Research Council. She is a Fellow of the Institute of Chartered Foresters, has a PhD on climate change, energy and forestry from Cardiff University and was awarded an honorary Docter of Law from Bangor university for her work on climate change policy. In 2021 she was selected as one of 'one hundred women to watch in business' by Cranfield University.
Becky's background
Close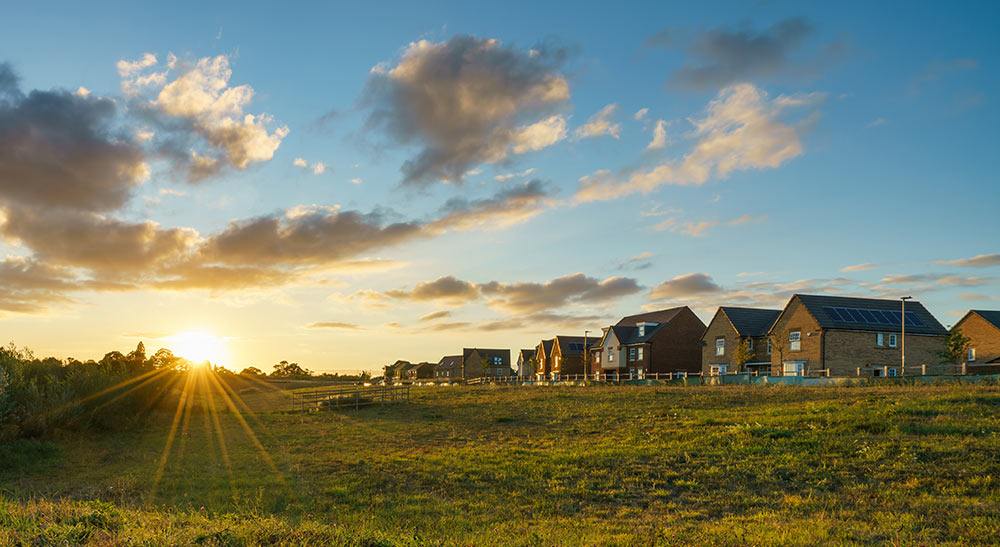 How can we make the UK's homes more sustainable?
Andrew Asaam | 18 Sep 2023
Making the UK's housing stock more sustainable is crucial if we're going to achieve net zero by 2050.
Read Andrew's article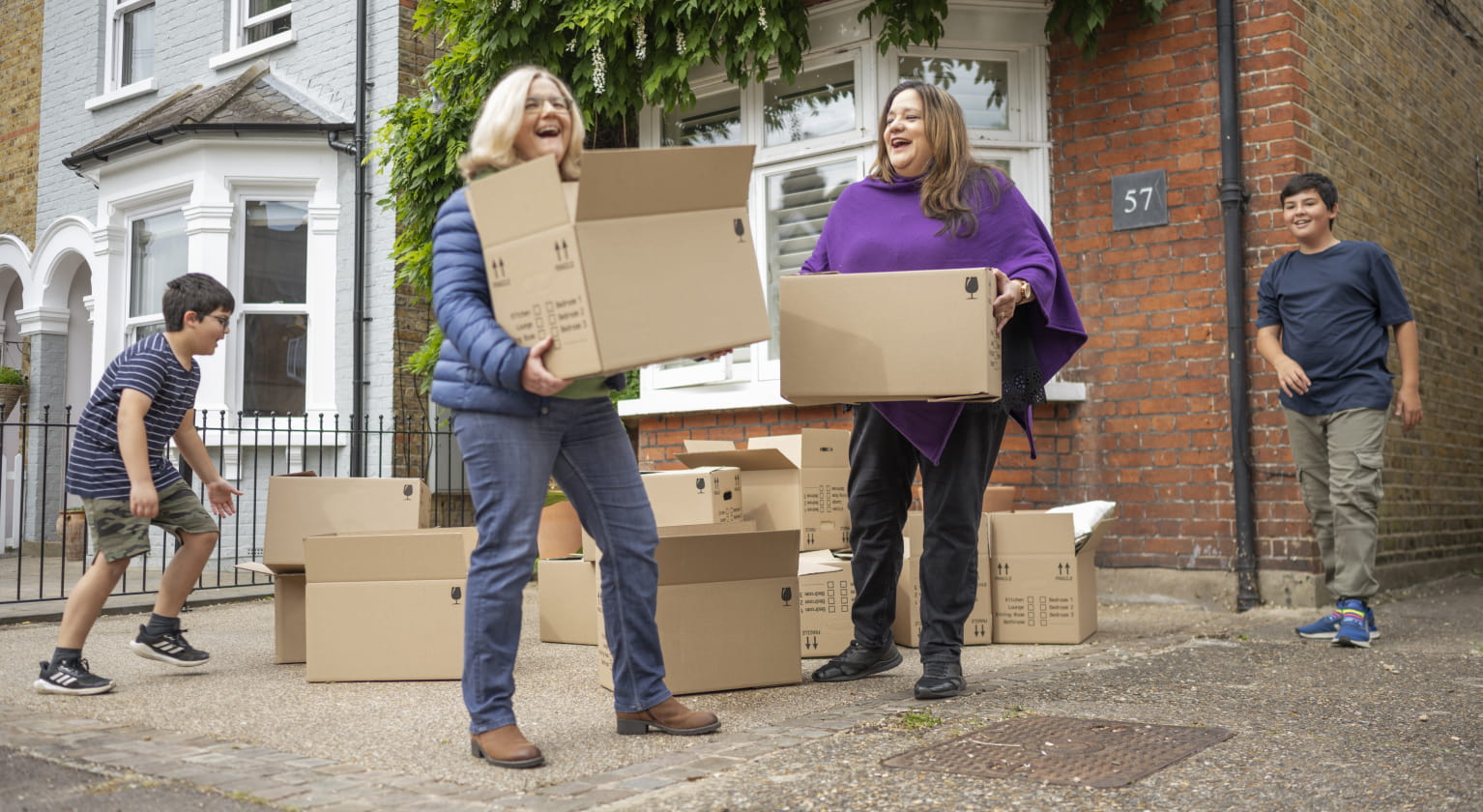 Supporting the UK housing market
At Lloyds Banking Group we're working with businesses to ensure the supply of secure and sustainable homes in locations where people really want to live.
Visit the housing hub
Opens in same tab
Where are SMEs on their journeys to Net Zero?
Paul Gordon | 14 Apr 2023
Find out where SMEs are on their sustainability journeys, where they are looking for support and the help and resources we have to offer.
Read Paul's article