Lloyds Banking Group launches pioneering £7 million fraud crackdown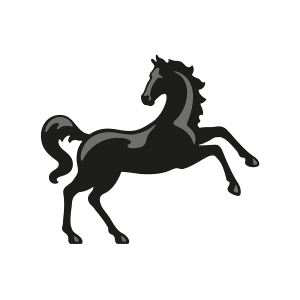 Bank seizes proceeds of crime to fund new initiatives to tackle scams.

New police cyber investigation unit to disrupt organised crime gangs.

More one-to-one support to be made available to victims of fraud.

Lloyds Banking Group has joined forces with City of London Police to launch the industry's first pilot scheme using proceeds of crime to fund a series of fraud fighting and victim support programmes across the country.
The 'frozen' cash – which is money captured from the fraudsters by the bank's specialist mule-hunting team – will be invested in several projects to tackle fraud as well as increasing education and awareness to help keep more people safe by stopping scams from happening in the first place.
One of these is expanding the Dedicated Card and Payment Crime Unit (DCPCU)* by funding a new specialist team to track down criminals through cyber investigations, which can lead to disrupting other illegal activity often associated with fraud such as drugs and people trafficking.
The money will also be used to provide additional support for people who have fallen victim to fraudsters. One initiative that will benefit is the National Economic Crime Victim Care Unit (NECVCU) – run by the City of London Police – which provides one-to-one phone support, advice and aftercare to victims.
This programme has already been trialled successfully across six forces, and will be expanded across all the forces, with an estimated 250,000 victims being reached.
The money will also be invested into projects to protect those who are most vulnerable to fraud, including an initiative run by Age UK. The charity's Scams Prevention and Support Programme will help older people increase their knowledge and confidence in recognising and dealing with attempted scams, helping reduce the number of people falling victim and supporting those who do in their recovery.
Philip Robinson, Retail Fraud Prevention Director, Lloyds Banking Group, said: "Fraud is the biggest crime in the UK and can have a devastating effect on people's lives as well as their finances.
"Our 24/7 fraud-fighting team is working hard behind the scenes every day to help keep our customers' money safe, but criminals are constantly finding new ways to trick people into handing over their money and they're ready to disappear the second they have their hands on the cash.
"This initial funding will not only provide vital additional support to more victims, but also enable us to work closely with City of London Police and other organisations shaping future fraud prevention initiatives across the UK."
Clinton Blackburn, Temporary Commander, City of London Police, added: "The pilot scheme with Lloyds Banking Group is an innovative example of how through collaborative working we can improve the whole system approach to targeting the threat of economic and cyber crime.
"The DCPCU is a great example of how beneficial partnership working can be as the unit – funded by the banking industry – prevented £85 million worth of fraud being carried out in the first half of this year.
"Victims of fraud are at the very heart of the work that we do and the NECVCU is an invaluable service which helps and provides advice to the victims of fraud. We are delighted that proceeds of fraud will be used to benefit victims and provide additional support for this service."
Caroline Abrahams, Charity Director, Age UK, said: "In England and Wales an older person becomes a victim of fraud every 40 seconds – that's more than 800,000 older people every year . Scams can have a devastating emotional and financial impact on older victims, seriously damaging their quality of life and wellbeing.

"This is why initiatives like Age UK's Scams Prevention and Support Programme are so vital, and we are incredibly grateful for this funding which will help us – through our local Age UK network – to support those across the country who are most vulnerable to fraud and reduce the number of older people becoming victims of financial crime."

One of the bank's biggest successes in freezing funds from the proceeds of crime has been through the creation of an innovative 'mule-hunting team' to stop the movement of money from scams.

The mule-hunting team has uncovered more than 88,000 mule accounts and stopped £60 million from falling into the hands of fraudsters in real-time since it was first set up in 2018.

By developing a number of new techniques to rapidly analyse data, spotting tell-tale signs, patterns and behaviour, the mule-hunting team has been able to halt fraudsters in their tracks.
Lloyds Banking Group has shared this intelligence with the industry and returned millions to victims of fraud, although it is not always possible to directly reunite victims with their cash.

The Group is working with the industry to call for legislation that makes it easier for frozen funds from the proceeds of crime to be made available for other similar initiatives.

* The Dedicated Card and Payment Crime Unit (DCPCU) is a unique proactive police unit, with a national remit, formed as a partnership between UK Finance, the City of London Police and the Metropolitan Police together with the Home Office.