Breaking budgets: Half of UK shoppers expect to overspend on presents this Christmas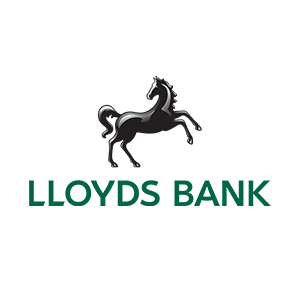 28 November 2019
UK shoppers spend an average of £362 on presents
One in twenty spend over £1,000 and buy for more than 20 people
Two in five feel festively guilt-free about their Christmas spending
As people across the UK get ready to hit the shops to buy their Christmas presents – be that on the high street or online – three in four plan to do so with a specific budget in mind. However, research by Lloyds Bank has shown that, despite their good intentions, nearly half (48%), still expect to overspend.
How much and how many?
For those who set themselves a budget, the average person intends to spend around £362.00 on presents, although this rises to £423.23 – or £47.71 per person - for those aged between 45 and 54. Younger adults keep tighter wallets with 18-24 year olds typically spending £164.36 on seven presents, working out to £23.35 per person they buy for.
The least likely to plan their spending are those over 55, with nearly a quarter (23%) taking a relaxed approach to their festive season budget. In total, almost a fifth of people who exchange Christmas gifts (18%) do not set a Christmas present budget.
One in twenty (4%) also have the unenviable task of typically buying for more than 20 people and forking out in excess of £1,000 on festive favours.
Blowing the budget
For those that are setting a Christmas budget, one in four (25%) never spend more than they have planned, 43% usually go a little over, and 5% admit to going well over what they had originally intended.
Yet people generally do not feel guilty about how much they spend on loved ones for Christmas. In fact, two in five (42%) are completely guilt free, versus just 2% who are overcome with ill-feeling.
For those guilty few by far the most popular reason is because of overspending (44%).
Catherine Kehoe, Director at Lloyds Bank, said: "On average, Brits are spending £362 on Christmas presents, and nearly half of us expect to go over our Christmas present budget. The post-Christmas pay day may start feeling far away so planning finances in advance can help ease the festive spending burden. The hints and tips available from the Lloyds Bank M-word campaign will help you start a conversation with family and friends about financial wellbeing, at what can be a hectic time of year, alongside information on budgeting and planning ahead."
5 top tips for Christmas spending
Set your budget and stick to it. Start with what you can afford, rather than how many people you are buying for.
Start early to avoid panic buying last minute impulse items which could be expensive.
Shop around to make sure you are getting the best bargain. Black Friday deals can seem appealing but you may be able to get the item cheaper elsewhere.
Stop spending if you feel your finances are being squeezed.
Speak to loved ones if you are worried about money. The Lloyds Bank M-Word hub can help you begin those sometimes difficult conversations.